Issara (meaning "freedom" in Thai) was born out of a desire for minimalist, highly-functional leather bags without the exorbitant "luxury" markup and ostentatious logos. We spent five minutes with Rosh Govindaraj, the founder of Issara, to get a glimpse inside the brand.
How did Issara begin?
As a keen traveller and former "suit", I experienced the frustration of searching for a well-designed and crafted leather bag that didn't cost a fortune. Especially one that didn't make me look like a walking billboard. I felt that there had to be a better way. I also firmly believe that commerce can result in significant positive impact for communities. I combined these two passions to build a business which works closely with artisans to produce ethically handcrafted leather goods. Premium leather is crafted into highly functional, heirloom-quality pieces for work & travel.
I worked for 6 years in consulting and designed my own clothes and accessories as a creative outlet. Last year, I was working in Indonesia and stumbled across a small Javanese leather workshop where an artisan with 30 years of experience brought my back-of-napkin sketches to life using traditional methods. A few lightbulbs went off at that point! That experience inspired the next 18 months...
Have you always been interested in design?
Always. As a 7 year old, I made tshirts by tracing around my sisters torso onto brightly coloured paper and stapling the edges together. That transitioned into maxi dresses made out of large scarves. Thankfully my design and construction skills have improved since then!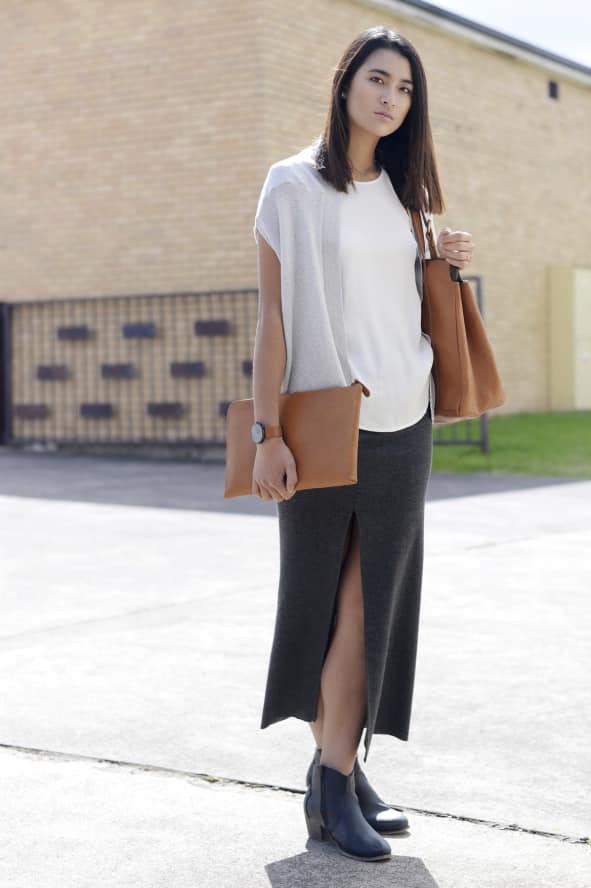 What have been the highest and lowest points on your journey so far?
High point: my first sale was a huge moment. All the positive press and customer feedback is also immensely encouraging.
Low point: One initial challenge lay in sourcing premium leather and hardware. There are lots of brands which retail handcrafted leather goods (try Etsy), but I wanted my products to rival the high-fashion brands in quality. We now have Grade A, full grain leather custom-developed for us in tanneries that also supply luxury Italian fashion houses. This was a massive step forward.
Another low point arose from dealing with cultures and an industry which can be denigrating towards women. It was always going to be difficult doing business in a foreign country, but as a relatively young woman in a male-dominated industry I faced some unique challenges. Sexism and ageism was rampant, and I encountered several situations where older men would either refuse to deal with me or deride my decisions in a language they thought I did not understand. Cultural differences in doing business added some variety too. On a particularly memorable sourcing trip, one individual blackmailed me after I paid the deposit for the goods, and another one refused to deliver product and answer my calls the night before a scheduled photoshoot. These experiences make the wins particularly exhilarating though!
What was the inspiration behind your latest collection?
Well it's my debut collection, so it perfectly encapsulates the reason for the brand's existence: impeccably crafted leather goods for the modern traveller that are ethically produced. Each piece is designed to serve a very specific purpose (hence the highly curated collection) and no aspect of the design is superfluous. Think highly functional yet beautiful pieces that take you effortlessly from boardroom to airport lounge.
Do you ever struggle to stay inspired?
Sometimes. Running a business involves so much more than just design that it can be draining - all the admin, accounting, operational issues, shipping, etc isn't too exciting.
Where is your go-to meeting spot?
An independent cafe with solid wifi, a relaxed ambience and excellent coffee (I'm from Melbourne and unabashedly a coffee-snob). Oh and great cakes will definitely make me come back :)
How would you describe your customer base?
Discerning travellers who seek quality over inflated brand names, and consider social responsibility in their purchasing decisions. Our range is optimized for work and travel and the collection is largely unisex.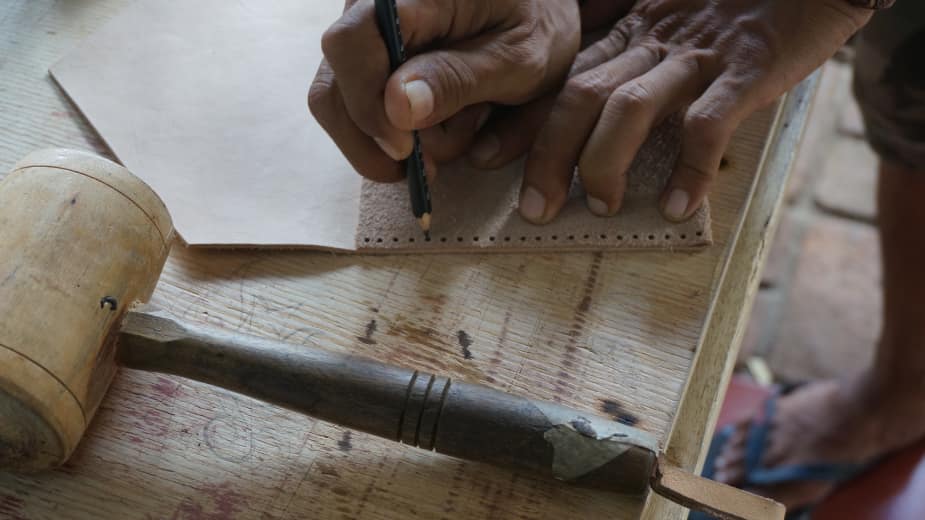 Is there anyone you would love to see wearing your designs?
Leo Dicaprio and Emma Watson. Both of them embody the type of customer we would love to attract - intelligent, charismatic and effortlessly stylish.
What are the morals you run your brand by?
Impeccable workmanship, premium materials and ethical production.
Do you have a mentor?
Several, from all walks of life. From C-suite at McDonalds, to founders of fashion brands and mothers who run small businesses. They all provide invaluable advice from various perspectives. You just have to pick and choose which you take on board at any given moment.
What apps keep you sane?
Duolingo (I'm a language nut and currently learning Spanish) and Whatsapp (my family and friends are all over the place and being able to contact them at any time is a godsend).
If you could only wear one piece from your collection, what would it be and why?
The Weekender. It is our signature piece, extremely practical and attracts compliments on almost every flight. It's also cabin friendly and ensures that I don't pack too much. I've done everything from weekend trips to 2 weeks away with that one piece of luggage.
What's the biggest style mistake you've ever made?
Denim on denim. Can I blame my dad for that one?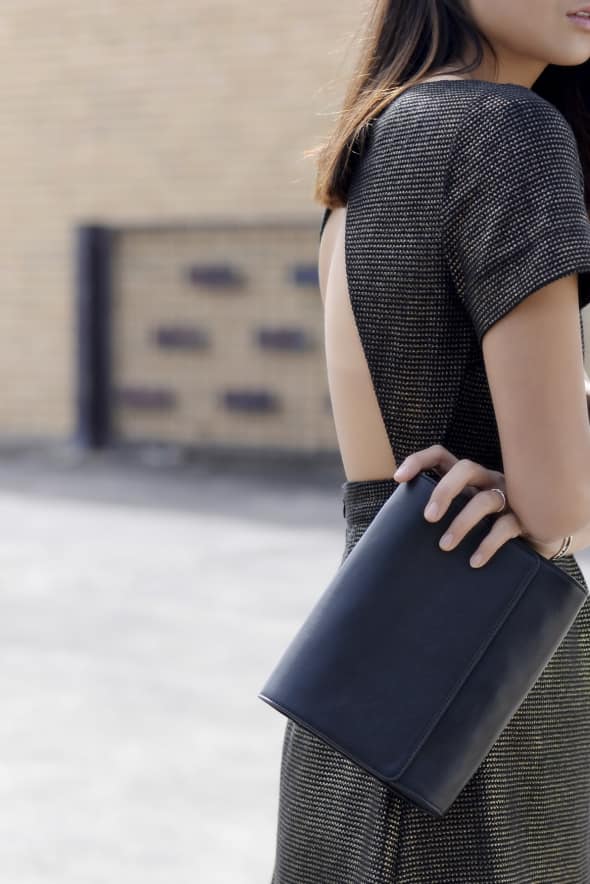 Is there another designer whose work you particularly admire?
Balmain. Exquisite clothing.
What's the best piece of advice you've ever been given?
Remember that your customers are your bosses.
What drew you to Wolf & Badger?
I was invited to a launch event at the Dover St store a few months ago and loved the layout and independent designers that were showcased. Further, W&B is a highly-respected British brand and as an Aussie looking to expand internationally it was a very easy decision.
Where do you hope to see the brand in 5 years?
I want Issara to be the leading purveyor of premium leather goods, and to have made a significant social impact in the communities we work with.