The sun is shining and it officially feels like summer, so celebrate the warm weather with today's hero product.
The Flamingo bag by Aranaz is absolutely gorgeous and the striking embroidery caught my eye immediately. The bag is beautifully handcrafted, showcasing four flamingos in a lovely tropical setting. The bold colours combined with the leather handle and rustic fringe is sure to set you apart from the crowd!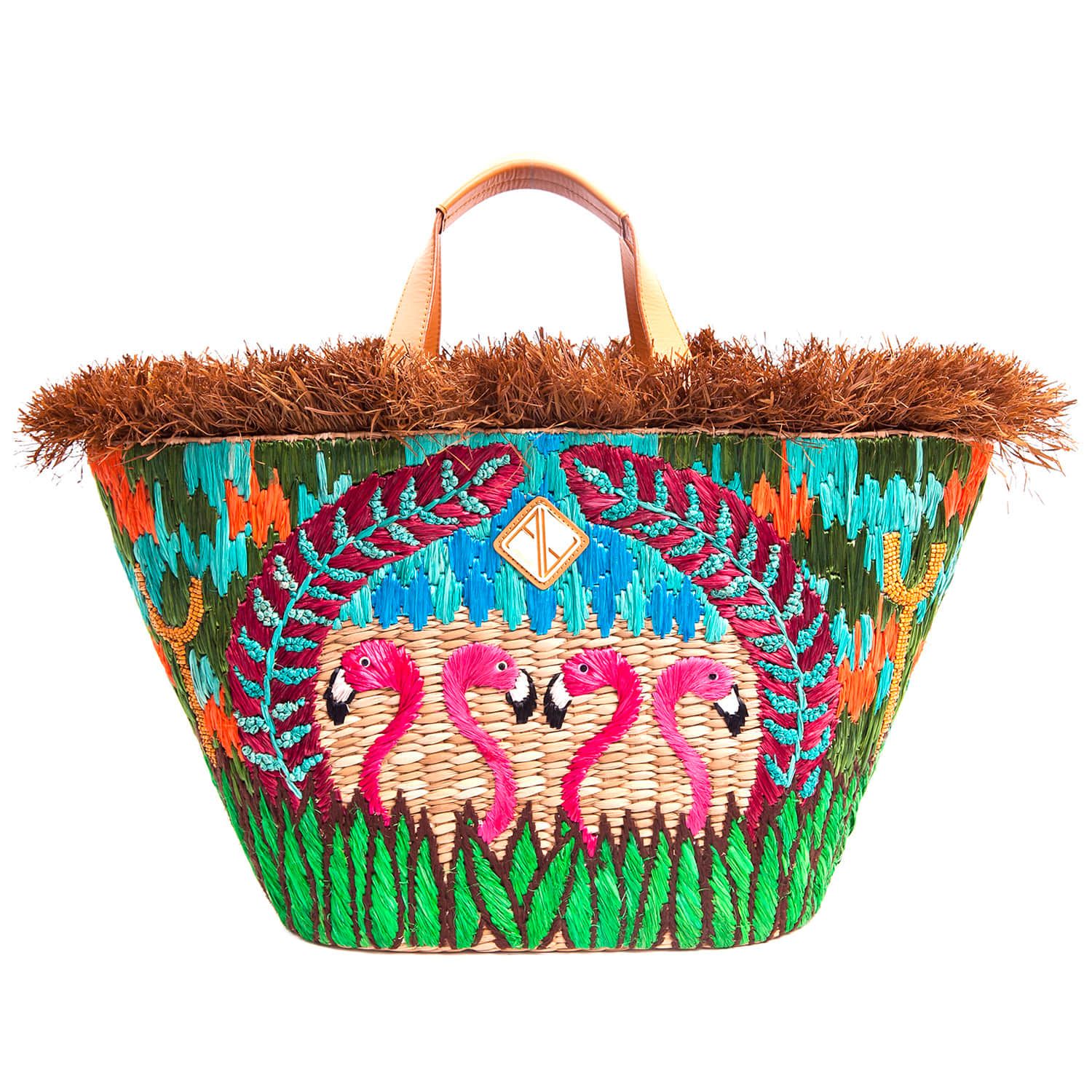 See the rest of the collection here.