Julia Kharitonova, director and founder of Queensbee's creative never imagined becoming a jewellery designer after graduating with a degree in international law. Julia takes inspiration from her love of vintage jewellery whilst "adding something new in design." Her aim was to make the jewellery affordable so her customers are able to change their jewellery as often as they change the clothes they wear each day.
-What inspires you and your work?
Vintage clothes, fashion, and flee markets inspire me. But I'm mainly inspired by people, places and my dreams. When you are in love it's the best time for me to create Queensbee! I often dream about jewellery that I am going to wear next season. But the coolest sets are made unexpectedly, at work, at home, every day.
I also like simple things; I like to look at people in the streets and to notice how they wear jewellery and clothes, what makes them unique and special and their individuality.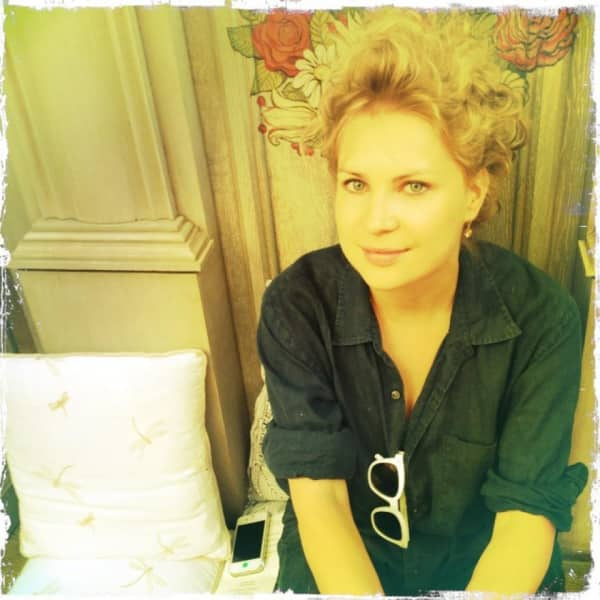 -What is the most difficult aspect of running your own label?
The most difficult aspect for me is that the jewellery making process takes time. I am impatient and find it difficult to wait so long! I've got so many ideas that production cant keep up. I always put my new collection on the inspiration wall in front of me so I can see it every day and if after 2 weeks I am still mad about it it's normally a good sign.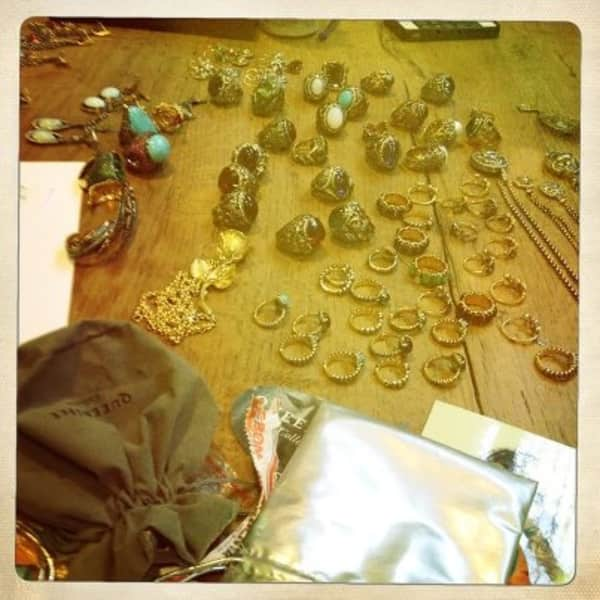 -Is music important in your working day?
Music is something I can't live without! I love young English rock music and there are a play lists on queensbee.ru which I use during the working day in the office, I made it myself and I put some new music in it quite often. Almost all my friends and clients become addicted to the playlist and are always asking me when I will put something new on it.

http://www.youtube.com/watch?v=-DSVDcw6iW8
-Where is your favourite city/place?
I love NY, because of its spirit, I feel quite comfortable to live and create there. I like London for its rock musicians, and flee markets. I like Moscow because I was born there and I have many Russian friends there. But I also like Paris because I think it's the most beautiful city in the world, and many other cities such as Hong Kong, Bali, Nepal and Italy. I could make a long list because my most precious memories are in all those cities that I have lived in.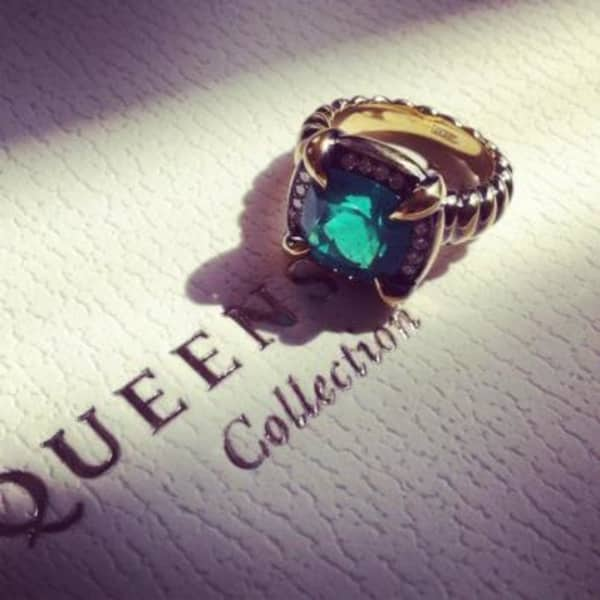 -Who or what inspires you?
Art, I love contemporary art, all these new materials that artists are experimenting with. I like to go to art fares, Armory, Freeze, and Art Basel. I can spend the whole day their easily. Music and Ballet inspire me. Modern ballet is my favourite. I dance myself, that's why I enjoy seeing great performances. I love talented people who are passionate about their ideas and devote all of their life to something you may never even think about. Street fashion also inspires me because it's always fresh and dynamic. I like to see changes in people. I would say Queensbee is the ability to manage changes.