Velvet Eccentric is an accessories brand with a difference. Designer Della Reed creates hand sewn unique statement collars which she describes as pieces of soft armour.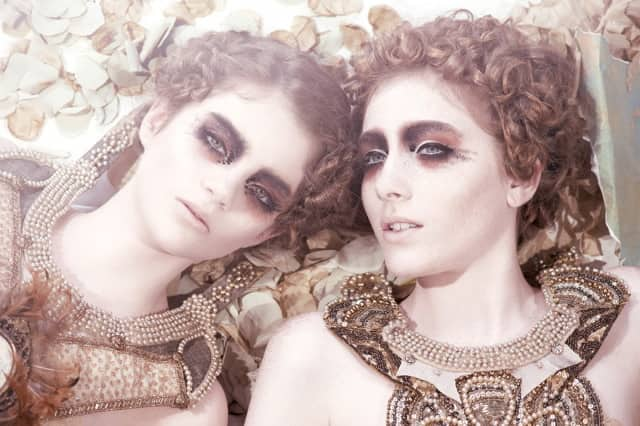 1. Can you give us a bit of background on your brand, when you started it and why?
I started my brand in Nov 2010. For some time I'd been thinking about juxtaposing fabric
and objects to make collars. So I started experimenting and making prototypes to see
what was possible. There was nothing really on the market like what I had in mind. When
I showed some of those early pieces in an exhibiion called "Surreal Women" they got such
a great reaction I knew I was on to something. From there I've carried on developing and
refining the concept.
2. What inspires you and your work?
Inspiration is often abitrary - things you don't usually put together but become intriguing
when you do, so you take a second look at them. Recently, I've been very inspired by suits
of armour which mix functionality and style. They're the ulitmate statement objects! I like to
put soft and hard together in that way.
I am also very inspired by historical periods such as the Victorians and their interest in
hobbies like taxidermy and lepidoptery. I am fascinated by the way they used to carry
precious things like letters around with them, as well as memento mori like skulls, locks of
hair, etc. And the "anything goes" of Georgian aristocrats – the Duchess of Devonshire with
a model ship in her giant wig, for example.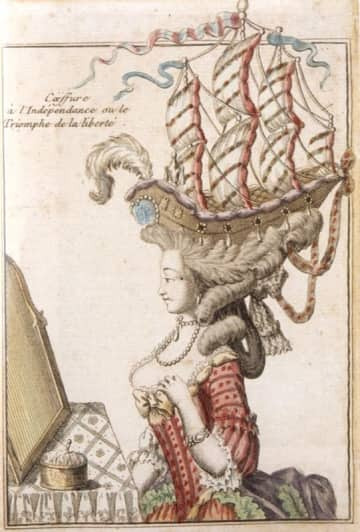 A lot of the things I use in my collars are objects that people have discarded – I'm giving
them a second life which draws on their history, but gives a twist to that back story. They are
often the centre pieces of the collars I make.
3. What is the most difficult aspect of running your own label?
Talking about my work! It's hard to put into words exactly what I do as I work organically
and almost in a trance. I always have three or four pieces on the go at the same time so it's
hard to keep up with the different strands of inspiration. My mind is racing along and I have
to slow it down to get each piece finished.
Then I have to come out of the trance and explain how these things have sprung into being
in front of me. Doing my own PR is the other side of the coin that I have had to accept is half
of running my business.
4. Which part of the creative process do you enjoy most, and least?
Gathering and discovering fabrics and objects is the part I enjoy most – it's the excitement
of what might be possible. I feel like an alchemist mixing base ingredients together to
transform them into gold. What might have been odd becomes beautiful, new and unique. I
never make two pieces the same, so I love that challenge.
I least enjoy the practical aspects of making a collar – I've had to get involved with metal
fabricators and learn all sorts of new skills. I've had to sometimes think like an engineer in
order to work out how to build and attach certain pieces to my larger more extravagent
collars. That slows me down when my mind is racing ahead to the finished item – and the
one after that. I struggle to be patient.
I am quite old school - David Bowie , Kate Bush, Shirley Bassey and Jacques Brel.
Goldfrapps's "Felt Mountain" is always on repeat. More recently, Lana del Rey has been
sending me somewhere else. Sigur Ros is pure escapism….

6. If you had a chance to do it all again, what advice would you give to a younger you?
Think more about your customer. When I first started out, I was coming from a painting
background and because I was experimenting, I was making what I liked and they were more
an art piece than a collar. I am now making more with the customer in mind.
7. What is your guilty pleasure?
Dressing up my two miniature schnauzers! I'm thinking about doing a ready-to-wear line for
pooches, "Dogs' Togs".
I'm also addicted to Scandinavian crime dramas, like "The Killing", "Borgen" and "The
Bridge".
8. Where is your favourite city/place?
Holkham Beach in Suffok, a place of natural beauty unspoilt by arcades, theme parks or
anything. And beautifully bleak in the Winter. But also Clerkenwell where I lived for 11 years
– that blend of history and modernity has definitely bled into my work.
9. Who or what inspires you?
The films of Andrei Tarkovsi have had a big impact on me, with their evocation of a spiritual
dimension in landscape. Trees have everything - I love their majestic quality. I've always
been very inspired by the world around me and spent a lot of time painting landscapes and
skyscapes. I also love David Lynch films for their dark symbolism.
10. Wolf or Badger?
Wolf, but in Badger's clothing!