Young Scottish designer Helen Ruth is the sole driving force behind her collection of luxury hand finished scarves. Her collections stem from original hand-drawn illustrations mixed with digital processes to transform these musings into a wondrous world of both colour and fantasy. Her creative motivation is drawn from personal childhood memories – an eclectic assortment of toys, dolls, films and mystical stories.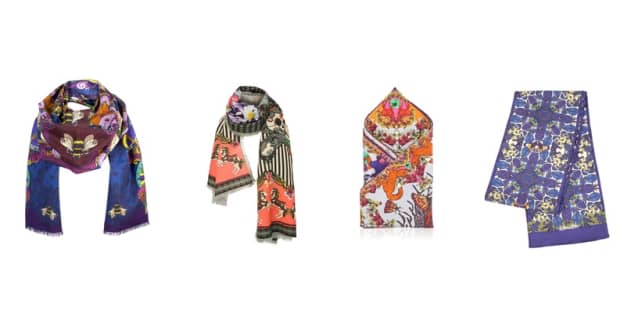 - Can you give us a bit of background on your brand, when you started it and why?
I started not long after graduating from Gray's School of Art in Aberdeen in 2008. I had won a national competition to design a silk scarf which led on to a week's symposium in Como, Italy. After this I had so many ideas for scarf designs and produced a small collection which I presented to Wolf & Badger when they first opened, and have gone from strength to strength from there!
- What inspires you and your work?
I'm endlessly inspired by my natural surroundings here in Aberdeenshire: colours, shapes seasons, movement of plants and animals, tangled plant life. I quite often come back from walks with lots of ideas for designs. I'm also influenced by fairytales and folklore, including how these have been illustrated through the ages. Many of my designs have a strong narrative element.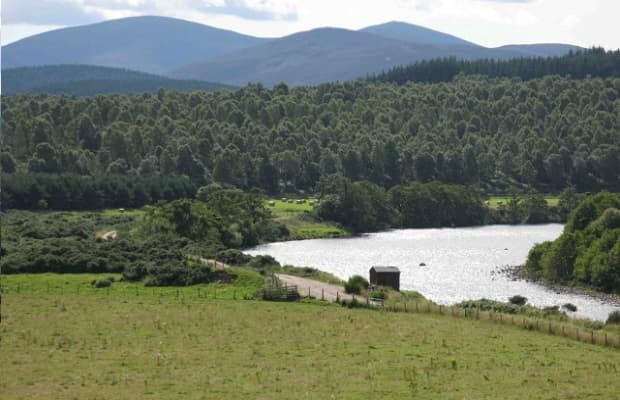 - Which part of the creative process do you enjoy most, and least?
I enjoy all aspects of the creative process from researching a topic and working on my illustrations to experimenting with colourways in Photoshop. When I'm waiting for the designs to come back from the printers I'm usually feeling a bit impatient and eager to see if they turn out as I hope. So far they have!
- Is music important in your working day, what is on repeat at the moment?
Yes, I can't stop listening to Ben Howard at the moment - 'Old Pine' always puts me in the best mood!
http://www.youtube.com/watch?v=x8ccDb6n5Wg
- What is your guilty pleasure?
I'm a hoarder of beautiful fabrics and am always buying fabric wherever I go - probably I spend more on fabric than I should, but on reflection I don't think I really feel guilty about this!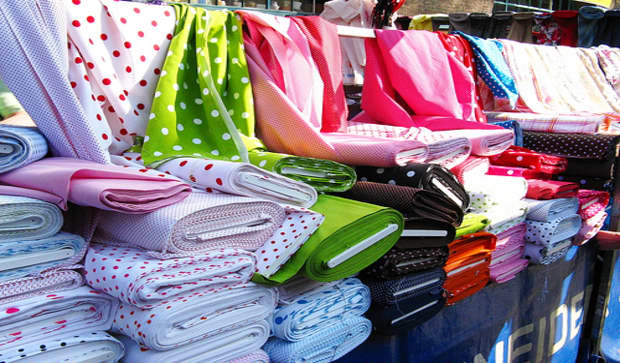 - Where is your favourite city/place?
I'm more a wilderness person than a city person, definitely enjoy being out and about in Aberdeenshire. Also a big fan of Aunty Betty's icecream shop in Stonehaven!