Dalia Daou is the creator and director of Daou Jewellery, her creations are inspired by travel, natural forms and science. The combination of her scientific background and artistic flair create unique and eye-catching pieces.
Please describe the first step on the journey to the formation of your brand.
The very first official step as a jewellery professional was entering my first design to the Goldsmith Craft and Design awards. I have always loved to practise art and crafts and while I enjoyed my degree in Physics I realised I needed to create above all. As fine jewellery has been in the family for three generations I had some previous knowledge and familiarity already and took specific studies at Central Saint Martins and GIA to tune my artistic skills to jewellery rendering and to learn more about beautiful gemstones.
The first encouragement came with the Daou Star being selected for exhibition at the Goldsmith Craft and Design awards exhibition. I then developed the design into a collection of fine jewellery made in Hatton Garden where I could have direct input, control and quality approval of the exact creation of the pieces by master craftsmen. The collection has since been featured online, in local press and jewellery trade press. I developed the Daou Jewellery website and secured a first online stockist. Then swiftly moved on to create the Sunset Sunrise collection of modern impressionist gem set pieces and the Hearts Heritage collection of classic inspired diamond pendants just in time for meeting Wolf & Badger.
What have been the highest and lowest points on your journey so far?
The greatest highlights are always seeing my designs realised, from the idea I have initially to see its creation in small sculptural treasures ready to be worn and enjoyed as well as seeing people's reactions to the product of your imagination.
The lowest points are the times of anxiety about making the business work.
What is your greatest fear?
To not achieve what I hope to.
How would you describe your customer base?
Clients with an eye for beauty looking for original and unique pieces. They appreciate the quality and design of jewellery that is created to convey an idea in a sculptural and wearable jewel.
What are the morals you run your brand by?
Quality, honesty, value, tradition, longevity in design, production, business and everything.
Who is your mentor?
My father who is a true artist and was the second generation Daou jeweller who achieved wonderful success in the 70s before events closed the business. My mother for the encouragement and strength to continue taking this leap myself. All the professionals I work with in the course of creating Daou jewellery for their immense knowledge.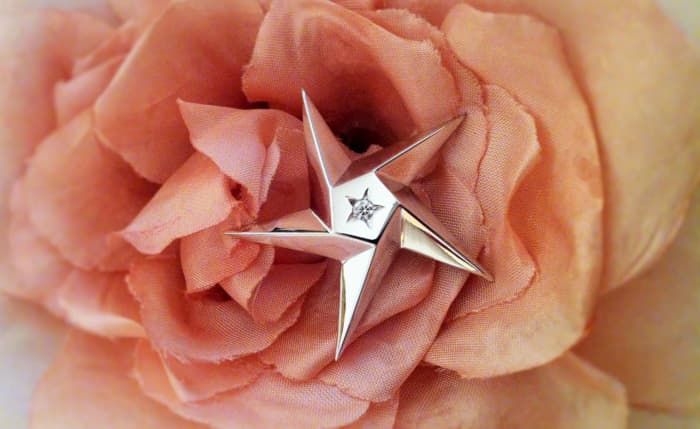 What inspires you?
So many things! Nature and science, both the colours and forms that I see around me and the deeper knowledge of the universe, light and geometry I gained while studying Physics. Art is another passion and source of inspiration, in particular sculpturing, as I believe jewellery should be beautifully designed from all perspectives, as well as the wonderful use of colour by the impressionists and global variations in art and design.
What building holds the most sentiment for you?
When I was growing up it was the Natural History Museum, then the Science Museum, and now it is the Victoria and Albert Museum; monuments to inspiration, imagination, vision, persistence, endeavor and learning. I try to visit ancient ruins and old churches everywhere as they always give me the same feelings of awe and time passed, and make me pause for thought.
What book changed your life?
I can't answer with one book I'm afraid. Every book that moves me changes my perspective in some way rather than one definitively. I remember avidly reading EyeWitness Guides such as Crystal and Gem when I was 8 which I still keep on my bookshelf. There are academic science and philosophy books by Einstein or Descartes that impacted me too. Also being shocked by Brave New World, and loving the feeling and magical realism and imagination of Laura Esquivel and Paulo Coelho for example, as well as so many classics.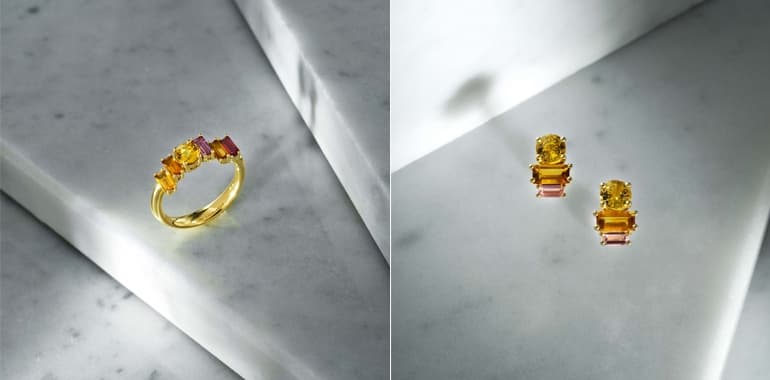 What is your most treasured possession?
Jewellery, specifically a ring by my father and a gold bracelet which was my grandmother's.
What motto do you live your life by?
Smile and be yourself.
How do you keep your body and mind healthy?
Awareness of what my body needs, some yoga or some time alone everyday, counting blessings and appreciating that everything changes, and a lot of good times with friends.
Where do you see the brand in five years?
It would be wonderful to be a respected brand in five years with a substantial range of collections showing continued design inspiration, while keeping the same morals of the brand. Having built a client base who look to Daou for original beautiful jewellery, and having established a recognition and presence in London and hopefully further afield too.
What drew you to Wolf & Badger?
The reputation as a forward looking retail brand, the selection of brilliant designers of high quality, the locations, and the wonderful people in the Wolf & Badger team.
What one thing would make your life better?
Having a pet dog!