Jaunts to sunnier climes call for suitably vibrant accessories and it was on such aholiday to Kenya in 2006 that Aspiga founder Lucy Macnamara decided to make her own mark on the industry.
Inspired by the local craftsmanship and moved by the lack of opportunity in the community, Lucy set out to fight poverty through trade, creating accessories that combined authentic ethnic style with a clean conscience. And so Aspiga was born.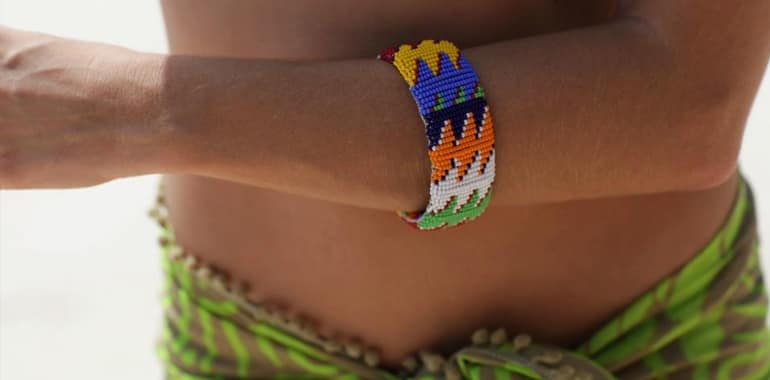 The majority of Aspiga products are made in Kenya across six suppliers, each of which employs a workforce that is small enough to remain authentic and conscientious whilst capable of offering much needed jobs to men and women in the local community.
Aspiga's determination to fight poverty through trade is strengthened by the beauty of their products. Summers on hot shores give us all the opportunity to embrace brighter shades than we might do at home and Aspiga's heavily beaded, colourful creations are a holiday wardrobe's dream come true. Sandals are handcrafted with a combination of soft tan leather and vibrant multicoloured beading, flattering the foot and looking completely incredible with a tan and bright red-orange pedicure.
Beaded bags are experiencing a huge fashion moment and Aspiga allow you to embrace the trend without the guilt of not quite knowing at what cost your new favourite clutch was created. The pouch bag is a summer essential and Aspiga's beaded versions are capable of transforming the simplest of vest top and denim short outfits into something totally amazing.
The Masai inspired beading of the full beaded clutch bag is so beautiful that it would be a crying shame to limit its use simply for summer. Its all-over beading will take you from beach to bar in a single maxi-dressed swoop and it will effortlessly escalate your jeans and t-shirt to a whole new level once you're back home.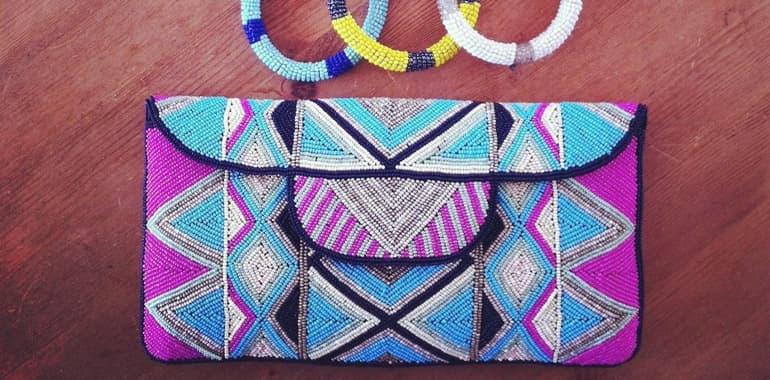 With socially conscious, ethical fashion that looks this good it's easy to see why Jodie Kidd, Livia Firth and Anna Friel have already been spotted toting their Aspiga wares.
Aspiga is available online and in our Notting Hill store.