Based in Dublin, Ireland, Bellebas was created by a duo Luli De Paula and Dolores Mouriño, originally from Argentina. The designers met in Argentina while studying at Design School in Buenos Aires and two years after graduating, Luli moved to Ireland when the two decided to build their own brand uniting Dublin and Buenos Aires. Capturing the inspirations from experiences, social encounters, combined with the views on the world of architecture and textile, Bellebas proudly presents its beautiful designs using only the finest and smoothest high quality Argentinean leather. Each one of the bags is carefully looked after in the production process with designers present, and are handcrafted and embossed demonstrating its authentic craftsmanship.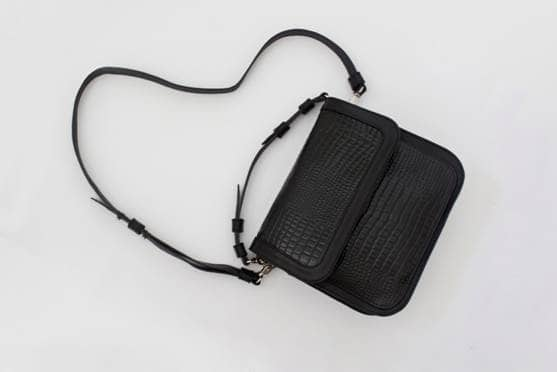 - Can you give us a bit of background on your brand, when you started it and why?
We started designing Bellebas more than 1 year ago. We took that whole year to develop our products, branding and website.
We met at Design School in Buenos Aires, place where we both grew up. Lucila studied previously 3 years of architecture and after that switched to Fashion Design that was what she had always really wanted to do. We met in the first year of the career. Dolores worked previously for a textile company and also had her own label of handbags; I worked for a Taylor's brand and also owned a clothing brand of my own. A couple years after finishing University, I moved to Ireland and we decided to create this transatlantic project uniting Dublin and Buenos Aires.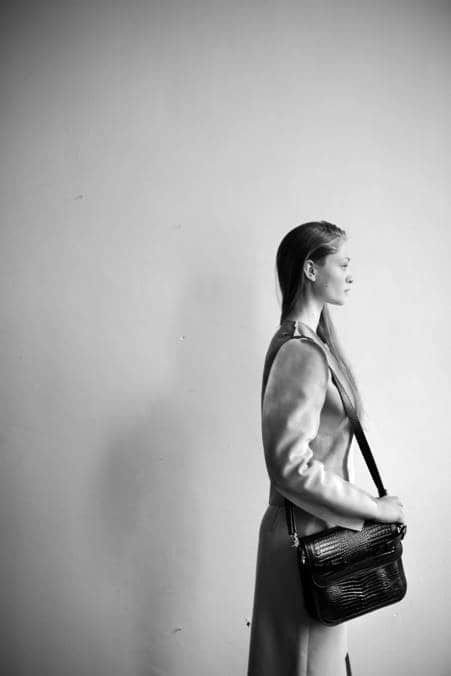 - What inspires your work?
Our work is inspired by so many things: Architechtural shapes, images, daily situations and textures. Every travel, every person we meet, every new experience is a part of what we design later.
We belive it is very important to be open to new experiences and encounters in order to keep evolving.
We seek for the elegant infinite moment, that instant that will remain serene and graceful. Our aim is to create objets that will float through the seasons and remain beautiful with the pass of time.
- What is the most difficult aspect of running your own label?
One of the most difficult aspects of running of our own label is knowing when to stop working,. You can always keep working more and more and we tend to get quite obsessed with details and keep emailing each other on weekends and till late hours in the week.
- Which part of the creative process do you enjoy most, and least?
The part of the craetive process we enjoy the most is the part of looking for an inspiration and drawing out sketches. We can draw so many, and then usually after a month, we make a decision and chose one and keep designing that one till we love it completely. Before doing the actual first sample with leather, we make samples in alternative materials such as paper and vinil, and we really enjoy this as well.
We enjoy the least … mmm nothing I think, maybe sometimes the production gets tough. You can't find some leathers or hardware you were really counting on.
- Is music important in your working day, what is on repeat at the moment?
Sooo importantt! It changes the mood we are working on.
At the moment on repeat is a local band from Donegal / Ireland: SLOW PLACE LIKE HOME
- If you had a chance to do it all again, what advice would you give to a younger you?
Think there is little advice we could give to a younger us, we believe we needed to walk all the road to here and that everything we did before took us to where we are right now. Maybe the little advice we could give a younger us would be to again follow your guts, always do what you love and take risks. This picture is on the door of the Dublin studio and it always helps !

- What is your guilty pleasure?
Cheese and bread
- Where is your favourite city/place?
Dublin and Buenos Aires. Dublin has definitly won us over these last years, the people couldn't be any nicer and happier.
- Who inspires you?
Le Corbusier, Rene Burri and Mies Van der Rohe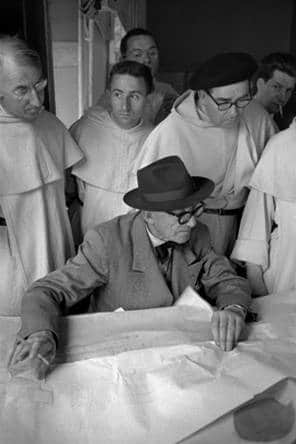 This is a picture of Le Corbusier taken by René Burri

- Wolf or Badger?
Wolf, always !