Kith & Kin created by a Turkish designer Serra Kefeli, takes its inspiration from Africa, highlighting the spirit of African women. After obtaining her MA in Fashion Design at Domus Academy in Milan, Serra worked as a stylist to a variety of designers and artists from all around the world. She then launched her own label based on her personal interest in Africa, and began her journey as a designer of an African conceptual brand, Kith & Kin. Serra's uses of bold colours, patterns and shapes represent the strength and confidence of an African woman and her signature hand-made details add a couture touch to the brand's dynamic pieces.  All garments of Kith & Kin are designed and produced in her native Turkey.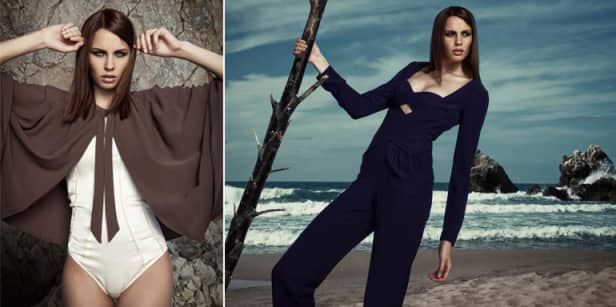 - Can you give us a bit of background on your brand, when you started it and why?
I established my brand in 2009, I started in Istanbul opening my atelier. Until now I have made 6 collections, and I have been working with L'appart PR for two years. I have displayed at Wolf & Badger Notting Hill boutique but this is my first time displaying at the Mayfair boutique. I also sell my collections at multi-designer boutiques in Turkey.
Before starting up my career, I worked in styling, sets and photo shoots and those were the reason I wanted my own brand. I wanted to express myself by designing and see my creations on shoots, magazines, as well as celebrities wear them.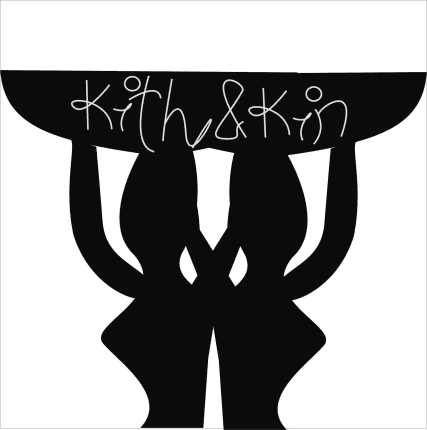 - What inspires  your work?
Anything that affects my life such as a film, an event or an exhibition. Anything that makes me think further, makes my heart beat more. My atelier makes me feel good, being there and playing there.
 - What is the most difficult aspect of running your own label?
It's a complete responsibility to handle. The business part, as they need to be well managed, it is hard to keep track of all stock sheets and receipts. But I enjoy the creative part such as creating look books, running shoots and making videos. And it is great to see my garments worn by the customers. 
 - Which part of the creative process do you enjoy most, and least?
I like it when a garment is finished and we try it on, it is exciting to see what we have created. My least favourite creative process is to make changes and alterations on dresses if it is too small to walk or too big.   
 - Is music important in your working day, what is on repeat at the moment?
Melis danişmend  - her şey normal
http://www.youtube.com/watch?v=kRysKBdB0fs
 - If you had a chance to do it all again, what advice would you give to a younger you?
It is important to express yourself with the design, and it really needs to tell a story, be personal and really belongs to you.
The advice to the younger  me is to be brave, to open heart and eyes.
 - What is your guilty pleasure?
Shopping
 - Where is your favourite city/place?
Istanbul is always great - the chaos, mess and the people. Its ongoing, the city never stops. It makes you think you belong to it and every time makes you wonder why.
 - Who/what inspires you?
Photo shoots, models, Kate Moss
Carine Roitfeld, catwalks, designers, Tsumori Chisato
Success stories, beautiful fabrics, prints on fabrics
Photography, illustrations, drawings
Vintage clothes, my favorite vintage boutique 'Vintage Deli'
 - Wolf or Badger?
Both.