Amy La created the stylish footwear brand La Paire. After graduating university with a Communications degree, she worked in various roles within the finance industry. She then fell into retail buying and worked as an assistant buyer for Australia's luxury department store, David Jones in Sydney. She moved to London in 2006 continuing her career in buying by working at Selfridges. She decided to pursue her passion for shoes and enrolled into several shoe-making and shoe-design courses before taking the next step and launching her own shoe label.
Amy states that "There's always so much choice when it comes to high heeled shoes, but not when it comes to flat sandals. It was this inability to find comfortable stylish sandals that led me to launch my brand, La Paire".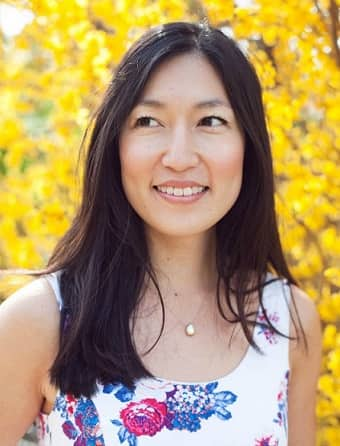 What have been the highest and lowest points on your journey so far?
My highest points so far have been actually launching the shoe label and business from scratch after thinking about it for so long. Knowing that I've created a product that women love as the same customers have been returning to buy more and being featured in magazines such as Marie Claire and RED.
I run the business on my own which can be a bit lonely at times particularly when problems arise, so not having another person there as a sounding board can sometimes be difficult and frustrating. When samples return from the factory completely different to the design brief, especially when I'm working to a tight schedule is also another low point. But when something goes right, no matter how small it is, it makes it all worthwhile and pushes me to work even harder to overcome any obstacles that come along.
What is your greatest fear?
It would be the unknown. Whether it's a right or wrong decision, I would rather give something a go and fail then not have tried at all and being left to wonder.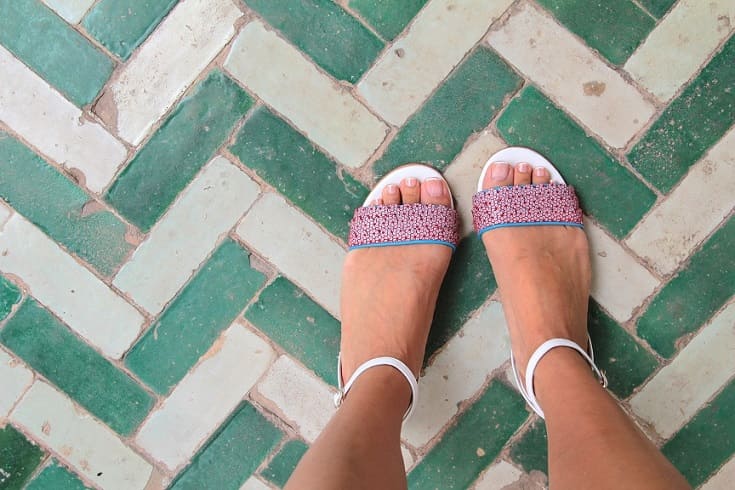 How would you describe your customer base?
My goal has always been to create shoes with a focus on quality, comfort and design in mind. Having met some of our customers, I can say that the La Paire customer is someone who appreciates quality and comfortable shoes that are feminine yet modern, functional yet aesthetically appealing.
What are the morals you run your brand by?
Honesty, kindness and passion. Honesty builds strength and character, an important quality both personally and professionally; kindness makes people feel good and is something we all must give as much as we are in need of; and passion is what drives one to accomplish things.
Who is your mentor?
I don't have a mentor as such and have so far been guided by my own instincts. I do though have particular people who I ask for advice or feedback from, and this has been very helpful in times of need.
What inspires you?
I'm inspired by lots of things - my surroundings, travel, people, whatever captures my imagination. My own needs also play a part – I think of myself as my own customer and will look at what's missing in the mix or what I can improve on.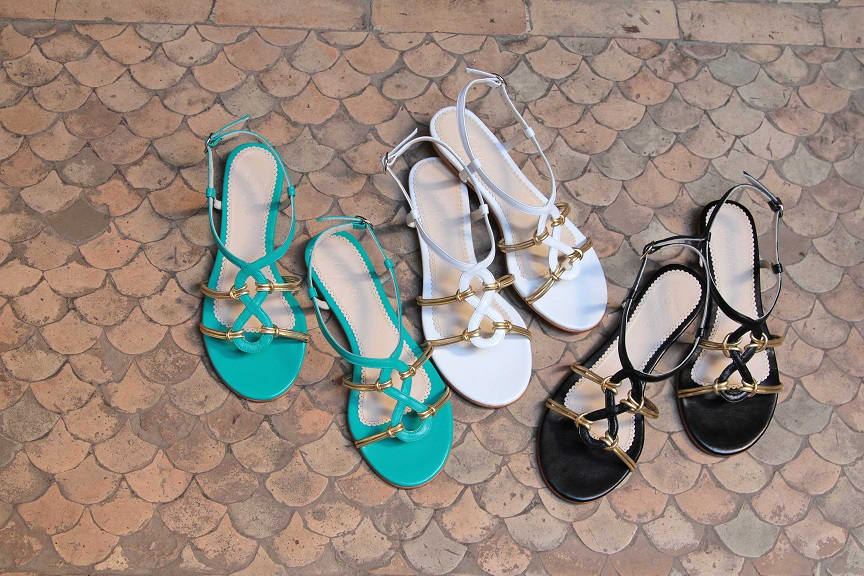 What building holds the most sentiment for you?
The Eiffel Tower – I had always dreamt about Paris since I was a little girl and when I finally went there, it was the first building I saw when I came out of the metro station. It was just as beautiful as I had imagined.
What book changed your life?
One of my favourite books is "The One Hundred Year Old Man Who Climbed Out of the Window and Disappeared". It didn't change my life but it did teach me that there's always a solution to a problem no matter how big it is, and to embrace the unexpected.
What is your most treasured possession?
Two gold charm bracelets that my grandmother gave me when I was a little girl. They still fit me so I usually where these bracelets on special occasions, or when I need some luck!
What motto do you live your life by?
Be kind, work hard and listen to your gut instinct.
How do you keep your body and mind healthy?
I drink lots of water to keep me hydrated and try to meditate on a regular basis.
Where do you see the brand in five years?
Ideally I would love to have a showroom, be stocked in a well-known department store and have become a go-to brand for summer sandals and ballet flats.
What drew you to Wolf & Badger?
I love the concept of Wolf & Badger – it's such a great platform for emerging designers and brands and their support has been fantastic. Their stores are also fabulous spaces for showcasing products and it makes me feel very excited and proud to see my shoes there!
What one thing would make your life better?
A never-ending summer.
La Paire is available online and in our Notting Hill store. Catch the La Paire trunk show this Saturday in the Notting Hill store for a glass of bubbly and 15% off the collection.