Love Mayka is modern and vibrant womenswear label, designed by print designer Maya Finkelstein Amrami. Using her experience working in the costume designer for the Royal Opera House she creates theatrical, bold yet wearable pieces. All pieces are designed by Maya and are made in the UK using only the highest quality fabrics.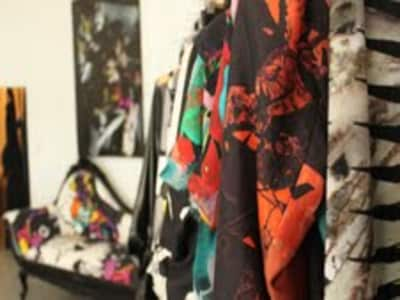 - Can you give us a bit of background on your brand, when you started it and why?
Our mission: To celebrate art, fashion and creativity and to produce a hybrid environment that will colour the world with beautiful fashion. Love Mayka is a new womenswear fashion label which fuses art and installations with fashion. They presented their first collection last September 2012 (S/S2013) Made in the UK, mastering the finest finish, using premium quality fabrics in a variety of silks, chiffon, georgette, twill, net and quality Lycra. Love Mayka is about creating an artistry of prints celebrating our individuality.
I used to work in the costume department of the Royal Opera House and took inspiration from the rich, vibrant people and surroundings of London thus creating concepts, ballet orientated, focusing on ballet dancers from the Royal Ballet who are my muses and incorporating them in installations, photoshoots and prints. Maya also took part in the famous reality TV series "Project Runway" Israel in 2009 and came 2nd place.
- What inspires your work?
I start by drawing just black ink on paper and let my hand and brain go to these back-of-my-mind places. Then I add the colours, usually bright. I love black, white and colour together. It's striking, stunning and strong. The inspiration comes from what's around me: art, performance and especially people. The way they look, move, dress and create. London has been a main source of inspiration for me. It's fantastic! I love the streets, the art, design and the vast possibilities to see everything.

http://youtu.be/YB-kIA7pZpc
- What is the most difficult aspect of running your own label?
The most difficult thing is having to be patient. Doing it all in baby steps. I want it all here and now, and it doesn't work like that. Sometimes I feel it doesn't matter how hard I work, things have their natural progression, and it's slower then in my head. Another difficult aspect is the "Business" aspect. I am an artist wanting to celebrate art with others not make calculations. But I am learning.
- Which part of the creative process do you enjoy most, and least?
I love creating the prints. Its amazing. I can do it day and night. Collages, paintings drawings and then computer work. I also enjoy the events I create, it is really interesting to see other people look and observe your work, and enjoy the experiences you give them. People are really up for it in London. I also love meeting people, chatting and exploring new areas.The part I like the least is "Business" calculations, being told off about bad calculations and more calculations….
- Is music important in your working day, what is on repeat at the moment?
I got an odd taste in the sense I kinda love all types of music, very multi cultural, at times old fashioned. I love Louis Armstrong & Ella Fitzgerald together, classic such as Verdi, Mozart. Um Kultum, Punk-Rock, 70's & 80's especially British – The Clash, Cure, Smiths, and earlier such as David Bowie, I grew up listening to it.
- If you had a chance to do it all again, what advice would you give to a younger you?
Patience, research!!! Lots of it!!! Negotiation with everyone. Careful planning and patience! Plus, you need to sort out finances for 5 years ahead! Work really really hard and most important is finding your unique voice, signature style. It takes a lot of trials to get to it, so better start now!

http://youtu.be/ZThXFbSzHXA
- What is your guilty pleasure?
Chocolate. Kong- Fu films preferably together, and red wine!
- Where is your favourite city/place?
London !!! Such an amazing place. It has been a main source of inspiration for me. It's fantastic! I love the streets, the art, the people it's all fresh and real.
- Who inspires you?
Artists such as Picasso, Roy Lichtenstein, Richard Hamilton. Ballet dancers such as Melissa Hamilton, Leanne Cope, Emma, Jane Maguier and most of the people I met there. My father, my husband, my son.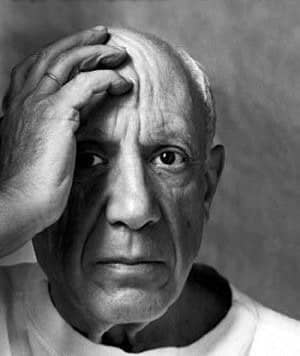 - Wolf or Badger?
Wolf WHAAAAAAAAAAAAAAAAAAAAAA!!!!!!!