The P. was founded in 2011 under the line of Prët-Ā-Porter conceptual designs with dramatic materials that add artistic value to each piece. Created by sisters Patricia and Maria Castillo, The P. emphasises both detail and passion, inspired by their home country of El Salvadoras well as the love of fashion as an artistic path of expression.
-Can you give us a bit of background on your brand, when you started it and why?
I studied Fashion Design at Instituto Europeo di Design Milan, Italy; after a few years of working at some fashion companies, as a stylist for advertising campaigns and as an art director for TV producers I decided to start my own label and apply my studies and my experience throughout the years in something more personal. Along with my sister Maria Castillo and her studies her experience; we joined creativity and business and in 2011 theP was born.
theP was established as a creative need to share our passion for design, forms, geometry, lines; for us the brand is a constant research of finding balance and beauty, creating its own conceptual aesthetic that wants to be shared to the world.
-What inspires your work?
I am inspired by dots, lines, geometry and its forms, art, architecture, design and I do feel an incredible fascination for music, photography, independent films.
-What is the most difficult aspect of running your own label?
Perhaps for us the most difficult aspect would be to run a fashion brand in a country where there is no fashion industry and to expose your brand you need to work twice as hard to get other markets to hear about you, like what you do and feel you.
-Which part of the creative process do you enjoy most, and least?
I enjoy working on sketches, developing ideas, creating concepts, the process of patronage, cutting, and prototype and to see how fascinating the result of all the work is on the final piece. I do love to unify ideas for the concept of the photo shoot for lookbook, campaign and branding for new collections.
The thing I enjoy the least is to do administrative tasks, line sheets, but I do know those things are important too!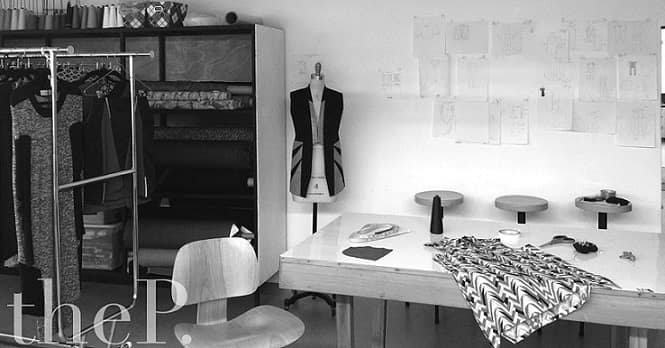 -Is music important in your working day, what is on repeat at the moment?
Yes I love music, by nature I am a melancholic person; I enjoy listening to folk, jazz,classic music, piano, a little bit of indie folk, French and Italian music from different kind. At this moment I am listening La Collectionneuse of Charlotte Gainsbourg.
-If you had a chance to do it all again, what advice would you give to a younger you?
I think the most important thing I would say to others will be … to be sure of what you want, what you believe in, what you are passionate for and with that in mind; work very hard to achieve your goals and not to be afraid of anything or anyone.
-What is your guilty pleasure?
I definitely say Chocolate!!
-Where is your favourite city/place?
I am an old soul almost all the time, I feel attracted to most European cities like the ones in Italy, I love their architecture and their charm that makes your feel like you go back in time. I also likeLondon and New York for the great energy perceived in every corner.
-Who inspires you?
I am inspired by Japanese Designers, I feel that their conceptual aesthetic and its precision it´s simply fascinating!!
-Wolf or Badger?
I would say my sister and I are wolves!!! Fearless and protective…
I am also sending a photo theP´s latest collection; this photo campaign is my favourite, as in that exact moment a strong breeze came into the set and the photo ended so spontaneous and natural.
These are the links of the Making of! Collection 2013, L´objet Eternel.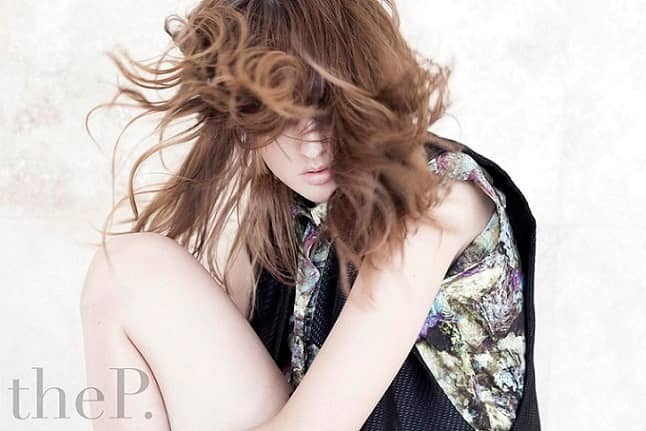 http://www.youtube.com/watch?v=gJbU5IWHCjE
http://vimeo.com/62456722