Emily Carter is a London based designer and illustrator specialising in graphic and fine pen illustrations inspired by her lifelong interest in natural history and flora and fauna. We spoke to her to find out more about the story behind the brand.
Please describe the first step on the journey to the formation of your brand.

I first started my brand in second year of university, when I started illustrating alongside my course. I realised that this was where my real passion was, so I entered lots of competitions to start building my personal illustration style. I began selling these as prints and doing commissions. In my final year I wanted to build more of a business and brand for myself, so after my final collection I decided to use my final portfolio term to expand my skills into prints using the array of illustrations I had created over the previous year. I wanted to find a niche in the market, by making inherently British and hand illustrated scarf designs. I felt that too much was being produced digitally and I wanted to create something more original. The aim was to be luxury pieces of exclusive British design inspired, by English heritage and nature. 

Technically my career only started in July this year when I graduated. It has been amazing and completely non stop! I've had exhibition after exhibition and have been involved in many events such as the London Illustration Fair and the Royal Academy RAted, I've also won two awards and have quite a few stockists now, so my brand is well on its way, and a lot faster than I was expecting!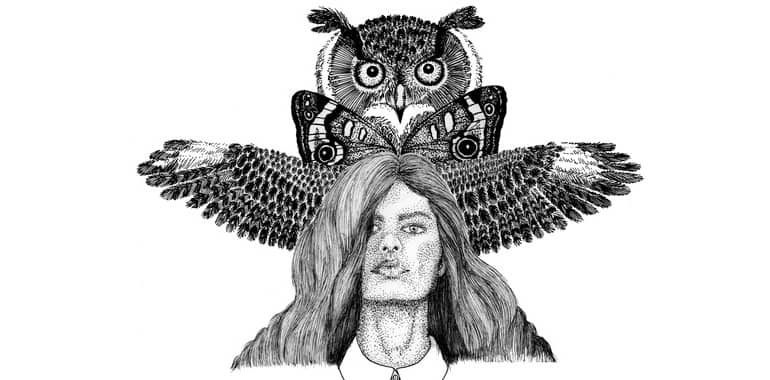 What have been the highest and lowest points on your journey so far?

Highest points have been; the first time I saw a lady wearing one of my scarves at the Multiplied Arts Fair, receiving my 2 awards, being stocked in Wolf & Badger and being shortlisted for the Royal Academy RAted. It was such an amazing feeling to be recognised as a designer, and for people to want to buy and wear my things.

The lowest point has been my lack of time as I also have to work full time to afford to pay for my brand, which has meant I had to neglect many other things in my life. It has been difficult to stay motivated at times, but it's always worth it eventually and hopefully it will pay off in the end. 

What is your greatest fear?
Not succeeding and having irreversible regrets. I have a rather irrational fear that one day I'll wake up and will have run out of creativity and wont be able to draw anymore, which I'm hoping won't happen!

What are the morals you run your brand by? 
British production, handmade, hand crafted and illustrated, with as little digital input as possible. I want everything to be made and produced in Britain. I also try to recycle my wasted fabric as much as I can, I hate wasting anything so I'm trying to make the waste outputs as small as possible.


Who is your mentor?
Vivienne Westwood, love the woman.

What inspires you?
The natural world mostly, also with hints of scientific illustration, my upbringing, English heritage, antiques, insects, Salvador Dali, impressionism, travel, taxidermy, maps, stately homes, architecture and art nouveau to name a few! I'm inspired by everything around me and the things Im really interested in. I'm constantly coming up with new ideas and thinking of things that would work well together.

What building holds the most sentiment for you?
My holiday house in Wales which is literally in the mountains in the middle of nowhere, it's my favourite place to be. 

What book changed your life?
The 10x Rule - Grant Cardone. It changed the way I look at my life completely - if you haven't read it, you need to!

What is your most treasured possession?
My pet geckos, I guess they're not technically a possession, but I absolutely adore them! 

What motto do you live your life by?
I try to make the most of each day, I really believe that you get out of life what you put in. Hard work always pays off and you have to really go for what you want in order to succeed and be happy. I take on any challenge and always try to make the best out of any situation. Life's too short to waste and regret the things you didn't do. 
Oh, and I think it's so important to just embrace who you are, don't ever try to be someone you're not, it never looks good!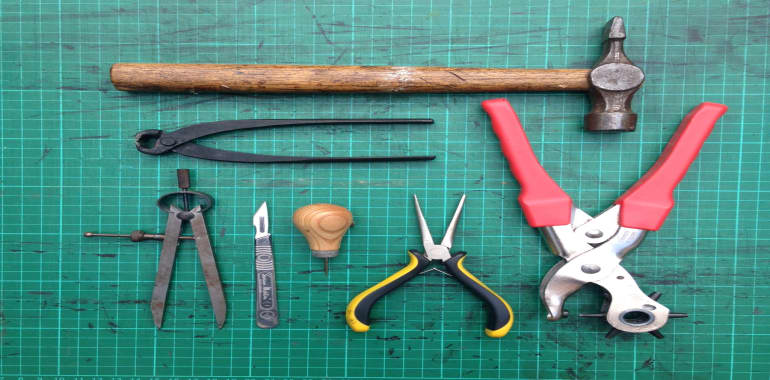 How do you keep your body and mind healthy?
I'm constantly on the go so I don't get a lot of time to rest and chill. So in the evenings and any time off i do get I spend time with people I love, do lots of drawing, go to events and performances in London like musicals, private views and gigs etc. I spend lots of time at places that creatively inspire me such as the Natural History Museum and Hampstead Heath. I often pop home for some country air too! To keep my mind healthy I've just started doing meditation which has really chilled me out, plus I eat healthily, which is really necessary when you have a non-stop lifestyle.
Where do you see the brand in five years?
Hopefully running self sufficiently with a team of people working for and helping me. I would love to have opened my own store, have expanded into interiors and furnishings, and my brand be globally known and stocked worldwide.
What drew you to Wolf & Badger?
I love the concept of a stockist completely for new designers, it's such an excellent idea. I saw it as a great opportunity to meet and work with like minded people, and obviously the store locations are excellent for my customer base.
What one thing would make your life better?
More time! Being able to just be creative and do my own work would be such a dream! But I guess having to do a non-creative job to fund it makes me appreciate it so much more when I do get the time to be creative. If I was given the time I'd also use it to go off and travel the world, which is what I'm currently saving up for!