Lorna Smith had the idea for London Edit after slowly gathering a swathe of tote bags that would accompany her on the daily commute alongside her 'regular' handbag.  It struck Lorna that what she needed was a bag of that oversized tote shape in order to organise and 'edit' how much stuff she was carrying around, and it suddenly became too important to ignore. 
How did the formation of London Edit begin?
After the initial idea it was a case of sourcing really beautiful quality leather. I wanted it to be soft and pliable not stiff and overly formal.  I really wanted a smooth full grain as well; on an oversize bag I felt that such a great expanse of natural material with minimal seams was lovely and generous.
How has your career lead you to this point?
After uni I moved to the other side of the country and eventually to London to follow a career in buying.  Nearly a decade on I switched over to the supply side for another few years, so I've clocked up a fair bit of experience across most accessory products.  A blue chip background has given me so much knowledge of how consumers buy and how trends are adopted.  I was always really product driven, so it was the trends & creative side of things that motivated me.  I feel I've got great insight now when I come to design for myself in identifying what makes a functional & desirable item.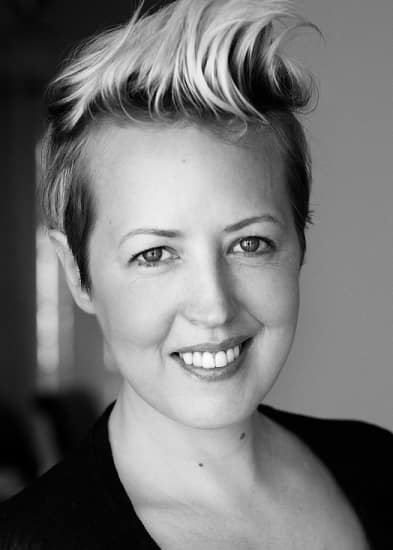 Have you always been interested in fashion?
Yes.  Since being very young I've always been sensitive to what I was wearing.  I was shy and it was a way to express myself.
What have been the highest and lowest points on your journey so far?
I remember thinking to myself after a sales appointment with a major department store, here I am, I'm doing it!
Making the decision to take the plunge was difficult; there were so many unknowns but good things happen when you choose them, not when events choose you.  You have to follow what you're passionate about.
What was the inspiration behind your latest collection?
Since it's my launch collection I thought a lot about the brand values I want to take with me consistently so functionality was really important for me.  I'd read about Sori Yanagi (Japanese product designer) ages ago and his ethos had stayed with me; that consumerism had driven designers to create products to be sold, not used.  And this was in the 50's!! It really resonated.   His butterfly stool uses only two pieces of plywood, so my tote bag is designed with minimal pattern pieces which fit together geometrically.  I love the hard mathematical precision of the triangular pattern executed in this soft natural skin.
Do you ever struggle to stay inspired?
It's more of a struggle to limit ideas so that they make for a consistent brand message. 
How would you describe your customer base?
Grown up, educated, travelled, fashion aware. A woman with her own sense of style.
Is there anyone you would love to see wearing your designs?
Oh, loads! I'd love to see Victoria Beckham strut through an airport carrying one of my bags.  Or Rhianna jump out of a limo with one slung over her shoulder.  I'm also a new mum so maybe Kate Middleton pushing a pram with her imminent new arrival and one of my bags hanging from it.  Did I mention the tote makes a great pram/change bag?!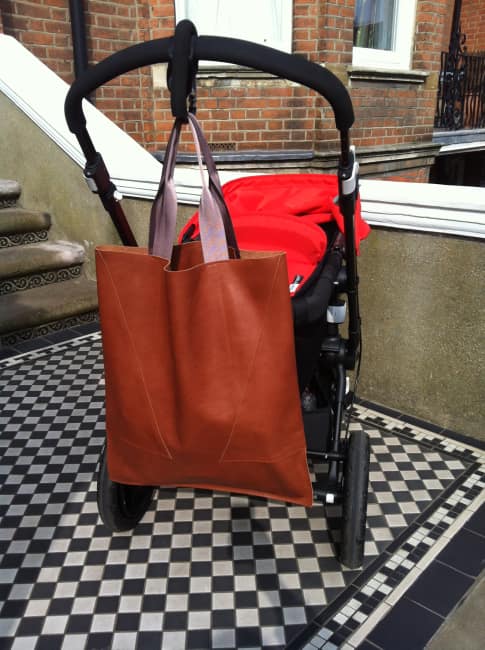 What are the morals you run your brand by?
The product has to be life enhancing.  It needs to make your life easier, not be a surplus thing that takes more time and energy from your day. In fact it needs to go further than that and be uplifting and joyous to use!  When I'm carrying my bag I love to feel the suppleness in how it moves, it's not a hard awkward piece of kit.  I love that I can just slip my hand into the pocket and reliably find my phone & keys without having to rummage up to my elbows!
Do you have a mentor?
Yes.  It's really works to set goals, talk them through and before you know it you're on a pathway to where you want to be. 
If you could only wear one piece from your collection, what would it be and why?
With a new baby, I'm all about low maintenance right now so it would probably need to be the black leather tote to go with everything and not give me too much to think about!  Having said that the tan is a lovely compliment to my orange pram… I'm also loving the denim trend that's around this summer and will be launching an all leather navy tote with cobalt web straps, so that could end up being my new love by the time the sun comes out.
What's the biggest style mistake you've ever made?
There's a few…but most recently I went to Brazil with my partner.  Maybe it was a case of being too inspired but one evening I found myself attempting to leave the hotel room in tropical print blue trousers, pink espadrilles and yellow top…my partner subtly suggested the sun had been particularly strong that day.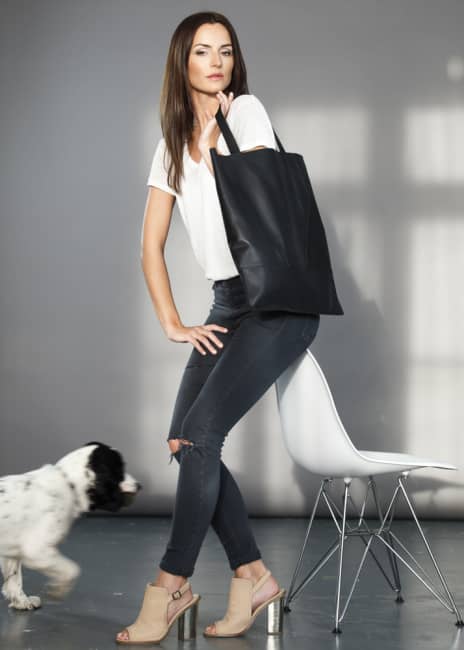 Is there another designer whose work you particularly admire?
Roksanda Ilincic.  I love her boldness with colour…see previous question…
What's the best piece of advice you've ever been given?
Be comfortable with who you are.
What drew you to Wolf & Badger?
It's such an innovative approach in supporting new designers and a great platform to get the brand out there.

Where do you see the brand in 5 years?
I'd like to be in a few more stores and gaining a reputation as a go-to brand for sharp, stylish, functional bags.