Sarah Kelly set up Saloukee in 2008 when her passion for creating unique, talking point wearables inspired her to develop a brand. We spoke to her to find out more...
Please describe the first step on the journey to the formation of your brand.
The first step had to be working for other companies and feeling that things could be done a little differently for success. I had the drive but not the space to spread my wings or be heard. I figured the biggest way to challenge myself was to go it alone.
The beginning of my career was spent doing internships, working temp jobs, travelling and doing voluntary work – an amazing few years where I learnt a lot! Then in 2008 I founded Saloukee, working many random jobs along the way to enable me (and my business) to survive. I did lots of exhibitions and showcased my work worldwide, then in 2010 I was commissioned to write a book about my unconventional use of materials in jewellery. This was a serious amount of work but I was excited to be a published author before my 30th birthday. This led to me undertaking workshops and lecturing, as well as pushing me to develop new collections. Recently I've focused on developing my brand, refining my goals and continuing to produce high quality collections which reflect me and my brands ethos, my latest 'Lost & Found' collection remains very true to this. I've also given a lot of energy to striking a healthy balance within my life to enable me to have the creativity and head space I need to continue pushing my business in the direction I aspire it to be going in. I'm always learning and building my knowledge and this is something I hope will always continue.
What have been the highest and lowest points on your journey so far?
Highest – seeing my jewellery being worn by Angelina Jolie in a film.
Lowest – having spent a large proportion of the early days being way more skint than I ever was as a student!
What is your greatest fear?
Not being able to realise all the many collections that are stored up in my head!
How would you describe your customer base?
Savvy, edgy, fashionable and delicious.
What are the morals you run your brand by? 
British made, quality made, hand made – sourcing British wherever possible with minimal impact on the environment.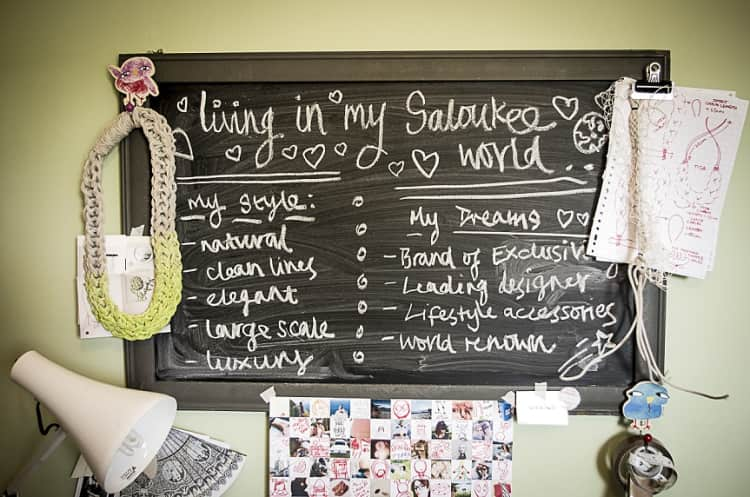 Who is your mentor?
I can't say I have one, though I reckon that should probably be on the 'to do' list for 2015!
What inspires you?
People who speak passionately about what they do and who have the courage to create and pursue their dreams, despite the risk involved.
What building holds the most sentiment for you?
The Victorian buildings in the Jewellery Quarter in Birmingham hold great sentiment for me. This is where I had my first workshop in the very beginning and I always love to visit and reminisce.
What book changed your life?
I'm still waiting for that life changing book …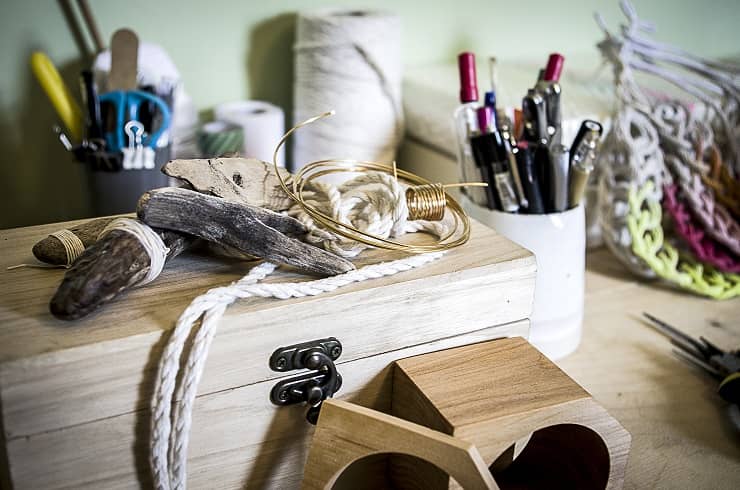 What is your most treasured possession?
My phone – pathetic I know but it means I can operate my business and life on the go, which allows me to not be chained to my studio desk all of the time!
What motto do you live your life by?
Spread kindness wherever you can.
How do you keep your body and mind healthy?
Taking the time to stop and take a breath. I used to spend a lot of time getting stressed out but now I figure 'what's the worst that could happen' and usually it's not as bad as you're telling yourself. The world will keep revolving despite what you're doing, but there's only one you and you've got to stay happy, so do what you need to do to retain that!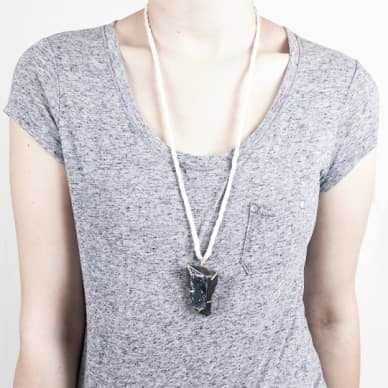 Where do you see the brand in five years?
I would like my brand to keep evolving in whichever way is true to its growth at that time. I would like it to have worldwide presence and recognition, continue to regularly add unconventional and exciting collections to its ranges and be worn by individuals who appreciate and enjoy the jewellery for what it is.
What drew you to Wolf & Badger?
It's online and retail presence, it's persona and kudos, it's fabulous collection of high-end designers.
What one thing would make your life better?
Having more time feeling peaceful –without a thousand 'to do' thoughts racing through my head …dream on Miss Kelly!