Paul Stafford and Selina Horshi had a busy 2014. They got married, quit their jobs, road tripped from east to west coast USA for 2 months, got a puppy and started The Season Hats.
They'd love to tell you that months of planning went into the decision to start their brand – but actually they went to a pub in Notting Hill one sunny evening and decided it was time to start working for themselves. They spent their 20s learning the skills and trades required, and decided to make their 30s the exciting decade yet.
Selina's parents own and run a hotel together in Northern Ireland, and Paul's parents owned shops in West Yorkshire, so it made perfect sense for the pair to go into business together.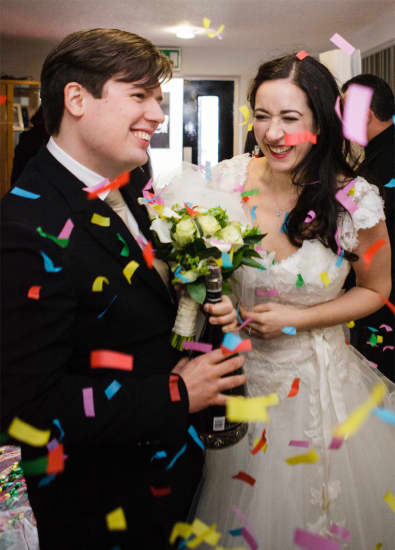 How did The Season Hats begin?
Paul graduated from the University of Cambridge in 2005 with a degree in Natural Sciences. He then took a graduate placement at KPMG to become an accountant…and hated it. A short course at the London College of Fashion relieved the tedium and he decided to pursue his love of millinery full time at Kensington and Chelsea College and then went on to complete a 2 year Masters in Millinery at the Royal College of Art.
His graduate collection from his Masters in millinery at the RCA has been photographed for VOGUE UK, Dazed and Confused and Fashion156. Paul trained under Royal milliner Rachel Trevor-Morgan and Paul's design roles include work for Thierry Mugler in Paris, Misa Harada as Design and Production Manager and collaborations with Yiqing Yin at Paris Couture Week and Steffie Christiaens at PFW.  He has exhibited at Fashion Space Gallery and in ShowCabinet, the exhibition space of Show Studio.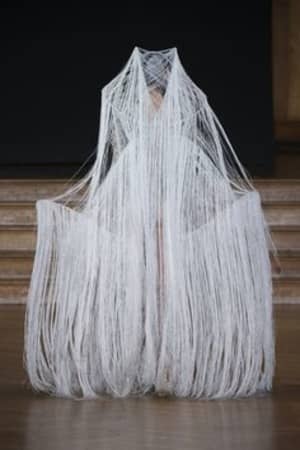 (Collaboration Paul Stafford did with Yiquin Yin for Paris Couture show SS13. 5km of hand knotted thread make up the headpiece which goes around the head and under the arms to complement the dress)
Selina graduated from the University in Cambridge in 2005 and had a graduate placement at The Times and The Sunday Times where she worked in international and digital advertising. She then moved to The Economist where she was the Digital Manager before deciding to put her business skills to use working with Paul and creating The Season.
Have you always been interested in fashion?
The Season designer, Paul, grew up in an artistic environment. The focus was on music and his family home has pianos, guitars, violins, flutes, saxophones and even an accordion. His sister took up the baton and is award winning Soprano, Jenny Stafford. Paul's rebellion was to do a Science degree at Cambridge, but he soon missed the creative environment. Millinery was the answer for Paul as it requires practical and mathematic consideration to engineer structures comfortable and stable for the head and a creative discipline for the aesthetic side.
Selina has loved fashion since she was a child insisting on having bells sewn into her petticoats so that she jingled as she walked.
 What have been the highest and lowest points on your journey so far?
The highs are when a stranger buys a piece. It is so satisfying to know that someone has put on a piece by The Season and felt lovely and powerful and wanted to keep it. The lows are the same as any emerging fashion brand…it is hard to get the brand in front of all the right people and for every 2 steps forward there is 1 step back, but we are optimists and are loving every challenge.
What was the inspiration behind your latest collection?
'Felt, Leather, Crystals, Rivets and Thread. Five materials engineered.'
The inspiration for our AW15 collection was to work with a limited selection of materials to create boldly minimal headwear for today. We wanted to use stiff leather but create soft finishes. Therefore we created perching pieces like our Slaney by securing drapes in leather with super strong beading thread and elegant coulis hats like our Axona by down-turning a leather brim using hand sewn crystal seams.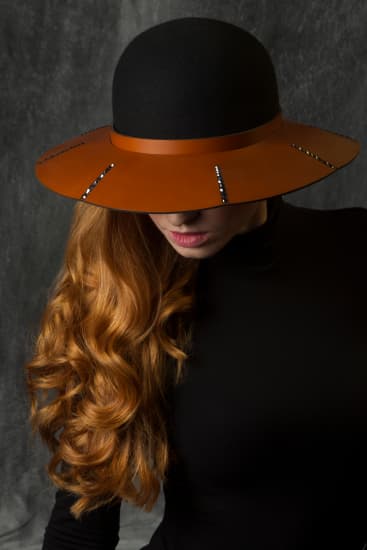 Do you ever struggle to stay inspired?
Never! We are a duo with a huge range of interests from ballet to hill-walking. We avoid too much TV in favour of books, galleries, restaurants, dog walking, theatre and socialising.
Recent inspirational things we have done include:
Matthew Bourne's ballet of Edward Scissor Hands which made us think about hats as objects which must become one with the wearer.
The Alexander McQueen exhibition at the V&A which showcases the variety of materials which can transformed via fashion.
The aquarium in Chicago where the colour found in nature is more vivid than anything we can reproduce and how we can refine and translate some unexpected colour combos into collections for SS16.
We also love to collaborate on projects – whether that be creating bespoke pieces for our photographer to use in shoots or working with amazing designers such as Yiqing Yin. 
Where is your go-to meeting spot?
Our lovely PR agency, PLATFOM. Their space is bright and airy and the team are welcoming and down to earth.
How would you describe your customer base?
Our customer wants elegant, intelligent yet directional headwear. We do not appeal to a specific age, but to a mindset that appreciates the beauty in something that is perfectly made, discreetly luxurious and exclusive. Our clean modernity is the antithesis of vintage and we aim to offer pieces that will work within the modern wardrobe now and for years to come.
Is there anyone you would love to see wearing your designs?
Emma Watson – she embodies the ideals we set for our label. She is fashionable, feminist, intelligent and talented. She is our girl crush!
What are the morals you run your brand by?
The Season values integrity. We work hard to make each piece properly. There are no short cuts in creating our pieces which are perfectly finished. This means that whole days are spent hand sewing the 335 Swarovski crystals into the brim of our AW15 'Anya'. It means much time and resource spent in research and development to get a good fit and stress test the resulting hats.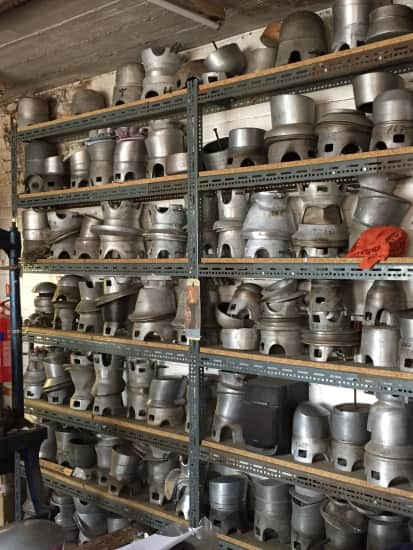 Do you have a mentor?
Our unofficial mentor is Anna Garner, the former head of Fashion Buying at Selfridges.  She employed employed Paul when she was working for Liberty supplying headpieces using Liberty print. Anna and Paul became firm friends and she acts as a sounding board for our collections and our presentation of them. She has written references for us for the British Fashion Council and given her time and advice freely and with great wisdom. We love her!
 What apps keep you sane?
The BBC Weather app! How else to decide whether to wear a hairband like 'Kikko' to keep hair under control if it's windy or a 'Marabel' for warmth and style on a frosty day?
If you could only wear one piece from your collection, what would it be and why?
The Chaski is Selina's go-to piece. This leather hairband hand inset with crystals can be dressed up or down due to it's mix of luxe materials. The elastic that keeps it in place under the hair can be used as the basis for pinning hair into an updo. Or it can be worn with hair down and glossy as a wedding guest, or to tame messy hair and disguise that bad hair day.
What's the biggest style mistake you've ever made?
Thinking it was cool to have a tan when we were younger. Now it's all about the suncream and (of course!) the wide brimmed hats!
Is there another designer whose work you particularly admire?
We love designers who have a distinctive look with a brilliant finish. We love to see our hats being worn with pieces by The Row or Georgia Hardinge.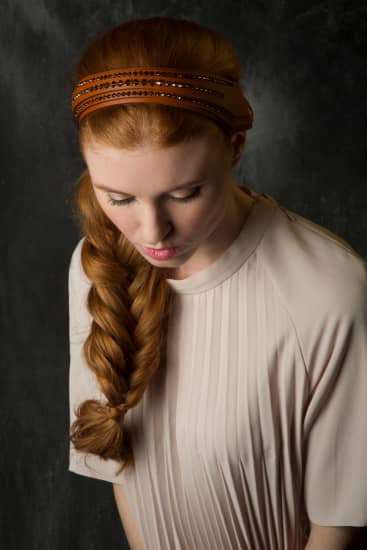 What's the best piece of advice you've ever been given?
Leading British Milliner, Stephen Jones, told us to wear our hats around our studio. It puts us in the place of our customers as we think about weight, balance, fit and comfort. Ultimately it ensures our pieces are wearable as well as desirable.
What drew you to Wolf & Badger?
We love this idea of exclusivity…that you are within a respected edit of wearable yet original pieces. It's an opportunity for us to showcase The Season to an audience who may not have even know they wanted headwear, which we can do with the assistance of the very lovely, knowledgeable and helpful staff in the Notting Hill shop.
Where do you see the brand in 5 years?
We want to be established at the heart of British Millinery and stocked internationally by 2020. We aim to make headwear relevant to well-travelled and fashion-savvy females, creating pieces that are feminine without being girly. Appealing to a contemporary sense of style, we will maintain traditional proportions for wearability, whilst differentiating from previous generations with our boldly minimalist aesthetic.
We will maintain our industry's heritage, whilst recognising that in today's interconnected world, the luxury market will continue to grow from cultural diversity. We aim to appeal to an international market by offering our aesthetic in myriad forms e.g. hairbands being a step into headwear for people whose cultural background would foreclose the likelihood of wearing a wide-brimmed hat.