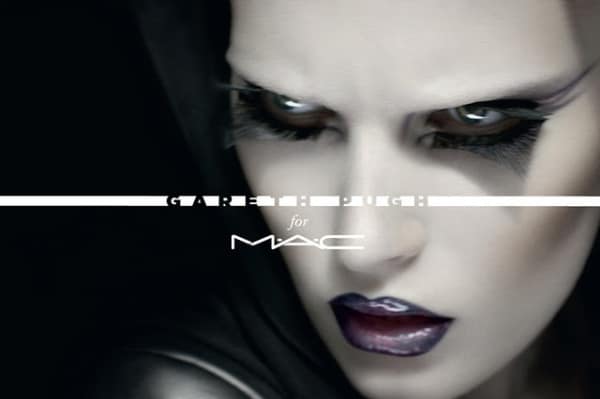 Gareth Pugh, one of Britain's most celebrated and avant-garde designers, brings a touch of drama to your make up bag this Christmas with his exclusive range for MAC cosmetics. The partnership is a natural progression from their years of collaboration together for the designer's catwalk shows and is the first time that Pugh has done something mainstream and commercial.
The range is, in true Pugh style, dark and beautifully gothic. The colour palette is a mix of dark purples, violets and greys and covers everything from eyeshadows and lipsticks to nail polishes and even a make up bag. We especially love how they have kept the packaging in the classic MAC design but using a heavier material and stamping a simple, geometric cross on the front. Perfect for adding an edgy touch to your makeup bag!
It's extremely tough to choose our favourites but we will definitely make sure to get the dark plum lipstick and the super cool and limited edition 'Flight Lashes' before they're gone!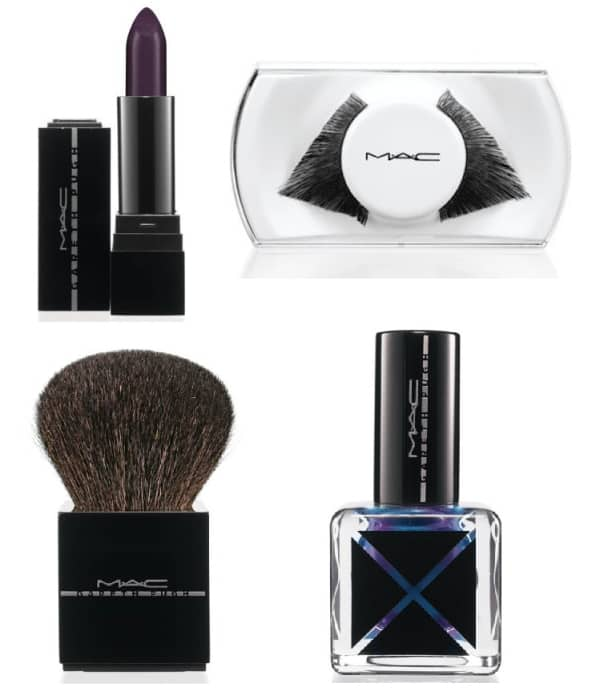 The collection is available now but is sure to fly off the shelves, especially just before Christmas, so make sure to hurry up if you love the collection as much as we do!
x Wolf & Badger