We think its safe to assume that badgers, when left to their own devices, enjoy foraging around the British wilderness in search of delicious goodies on which to nibble.
And so the same is true it would seem of the good folk behind The Shed – a fabulous new Notting Hill local which serves local produce sourced from the English countryside. Run by three brothers, the shed conjures up incredible flavour combinations from relatively simple ingredients.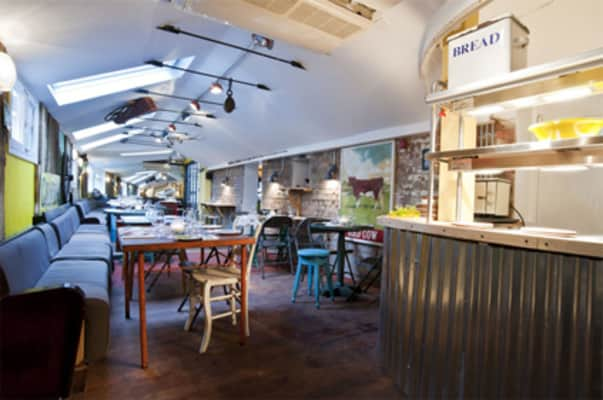 We were welcomed by cheery staff as we took in the restaurant's eclectic interior which was reminiscent of a, well, shed! Whilst my dining companion revelled in the fact that the entire menu had changed since her last visit just two weeks earlier, I took in my surroundings while enjoying a glass of British wine from the owners' own Sussex vineyard and perusing the fantastically non-formulaic menu.
Divided into 'Mouthfuls', 'Slow Cooking' and 'Fast Cooking' we were eager to try a selection of each so happily took the enthusiastic servers' recommendation of, amongst other things, the fabulous lamb 'chips' (not to be missed), succulent quail with pesto, and a stunning chorizo dish with labneh cheese. Unlike any chorizo dish I'd ever eaten, the latter in particular was a real winner.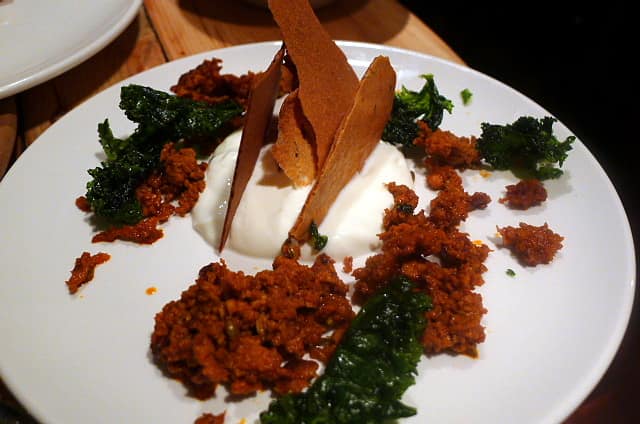 To finish, the homemade 'Viennetta' with salt caramel was stunning; salt caramel may be the flavour of the moment, but deservedly so in this badger's humble opinion.
I'll admit, I hadn't expected to like The Shed, and the prices were perhaps a little on the high side, but this really was a fantastic meal and a great addition to the gastronomic hinterland of Notting Hill Gate.
Expect to see me back at The Shed very soon!
The Shed is located at 122 Palace Gardens Terrace, Notting Hill, W8
For more information, they can be found online at www.theshed-restaurant.com or check them out on their friendly Twitter account @theshed_resto