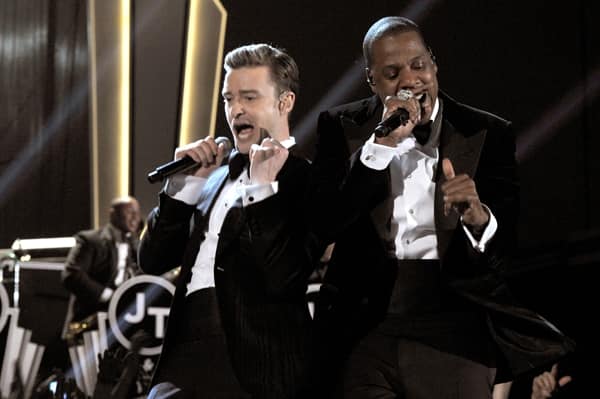 For our warm Monday morning we chose a playlist from the Yahoo! Wireless festival over the weekend. Breakout artists and well-known stars in the industry took the stage for an unforgettable night. Here's a little taste!
Headline artists Jay-Z and Justin Timberlake joined in a duet on Saturday to perform the hit song on Jay-Z's new album 'Magna Carta Holy Grail.' The crowd went wild as two of the biggest R&B and rap artists entertained.

http://youtu.be/evgbszviLmY

Frank Ocean didn't fail to deliver when closing Friday night's show as he poured out his heart and soul singing crowd favourites 'Thinking About You' and 'Novocaine.'

http://youtu.be/pNBD4OFF8cc

Keeping a classic music group in the mix, Earth, Wind, & Fire performed Saturday afternoon and encompassed the 1970's jazz, pop and R&B vibe.

http://youtu.be/Gs069dndIYk

To add to the list of her huge year, Emeli Sande sang hit songs Saturday night. She was spot on, both with her vocals and the polka dot jumpsuit she sported on stage.

http://youtu.be/-nwdjQmc_N8

Unexpected guest star Rihanna emerged on Sunday night to perform with mentor Jay-Z, singing a rendition of 'Run This Town' for the audience.

http://youtu.be/_gnS8RnXn_Q