Dog tricks videos on Youtube!
If you would ask us who runs the Wolf & Badger office, the honest answer would have to be Mojo - our office dog. No matter how busy we are, we always have some spare five minutes to play ball with him.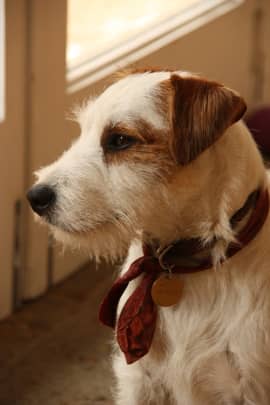 But we won't deny that he is great fun and we love teaching him new tricks.
I think Cellina found the ultimate dog trick video today.
You HAVE to watch this. A merengue dancing golden retriever? We couldn't stop laughing!
The perfect video to brighten this rather grey Monday!