Spend just a few minutes chatting to Charlotte Kennedy, of Podenco Eivissa, and it's easy to see how a life on the beach can inspire creativity for her swimwear designs for the colourful label.
Charlotte grew up surrounded by stylish women, her aunt had an impressive wardrobe filled with labels like Jaeger and Missoni that she would show off and parade around in, sparking Charlotte's interest in fashion. She began her career assisting at Vogue India and Vogue Turkey, before moving to Ibiza to focus on a career as a designer and fashion stylist in 2009.  Life on the island of Ibiza was clearly inspirational with the pastel coloured houses and flamingos that flock to the Salinas; the ideas are all already there on the magical island.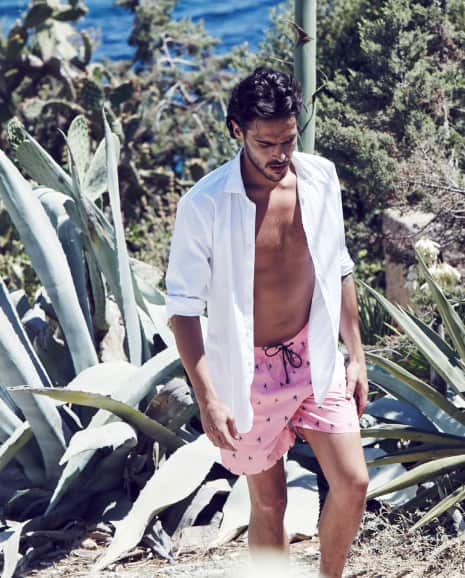 Podenco Eivissa was born on a beach shack on a northern beach in Ibiza called Benirras, Charlotte designs swimwear that's true to to the spirit of the island on which it was born, and named the brand after the native dog on the island, the Podenco.  The clothes are made with the Podenco man in mind, the kind of guy whose life is their style, who dances until 4am, who sees the glass as half full and doesn't take himself too seriously. 
The story behind Podenco Eivissa is so easy to get on board with because there is a small part of all of us that would love to pack up and move to an island to follow our dreams.  The pieces are made in Portugal, where Charlotte can oversee the production to focus on the quality of the product over anything else. With stockists now in London, New York and the Caribbean, Podenco Eivissa is set to be on every best-dressed man this summer.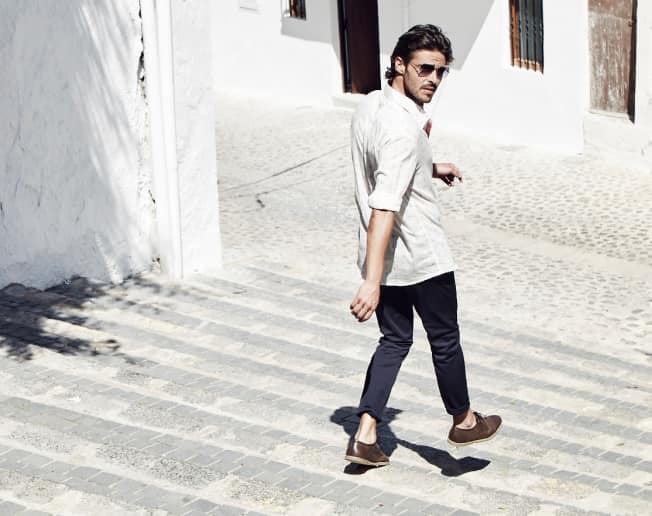 Guide to Ibiza with Charlotte Kennedy 
What do you love about Ibiza?
It's the land that time forgot. It's a timeless place where the bohemians, gypsies & partygoers all live harmoniously. When I walk out of my house it could easily be 1973. Ibiza has not kept up with the fast paced world and I think that's what creates the magic.
Favourite sunset spot?
Benirras - I love the drumming rituals at sunset. I have spent many evenings with friends listening to the hippy folk drum down the sun.
Best beach?
Cala Comte, which is nestled on the western tip; head to the left for a secluded cove to spend the day. There is a great restaurant called Sunset Ashram, a bamboo palace that after dark is transformed into a great party and on rare occasions, the Cala Comte caves host the best secret parties!
What do you always pack in your suitcase?
My sunnies - I can't live without them. 
Best tip for relaxation?
Catching the Sunsets in Ibiza - Ibiza is the land of the sunset worshippers, thousands flock south to watch it dip under the sea in the summer. It's the perfect way to end your day.