Words and photography by Emily Cuthbert. 
Santorini is achingly beautiful, but it's not all about infinity pools overlooking the caldera. This ever-popular Greek island has so much more to offer when you explore off the beaten track, from sunbathing on red sandy beaches to hiking up an active volcano. Here are my suggestions for making the most of the island...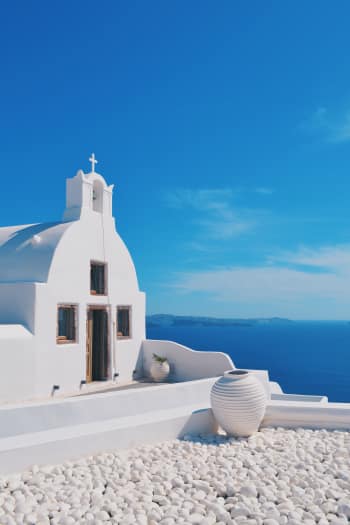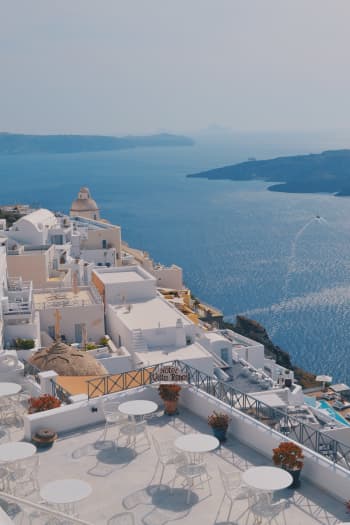 Where to stay
Try Fava Eco Residences - a collection of eco-friendly cave houses, set in the village of Finikia just outside Oia. Every morning they hand-deliver a Santorinian breakfast basket with local organic products, and each apartment has been carefully restored in the classic blue and white palette.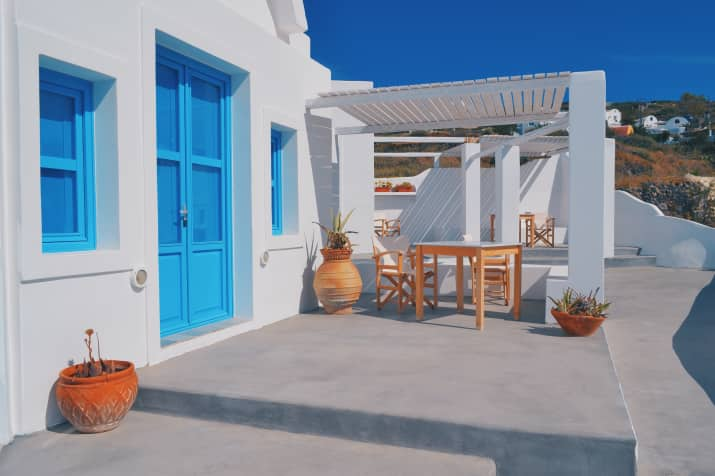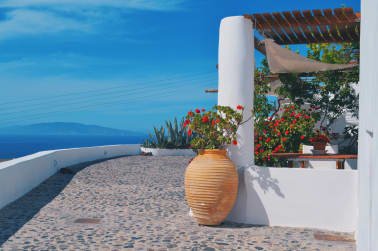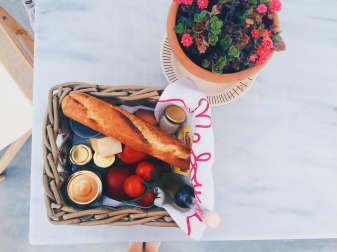 Sunset Spotting
Don't leave Santorini without witnessing the most instagrammed sunset in the world. Grab a good spot (in either Fira or Oia) overlooking the caldera by early evening, and then watch in awe as the dreamy colours spread out across the ocean.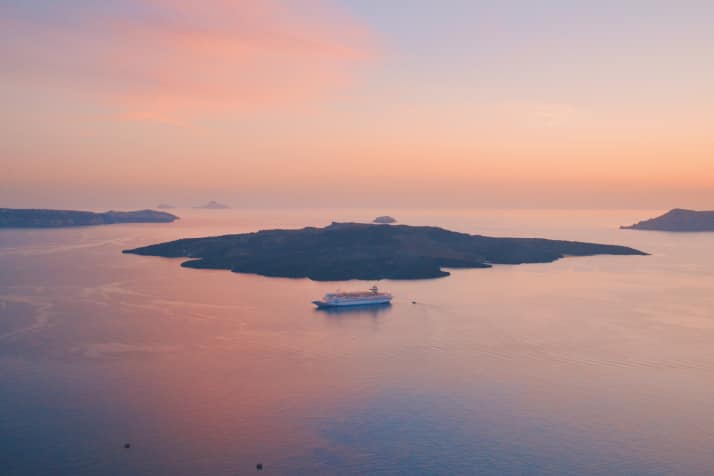 Hike Trail
If you get the chance, walk the trail from Fira to Oia. It takes about 2-4 hours, so set off during early afternoon and you can time your descent into the sugar-cube town of Oia with the beautiful golden hour.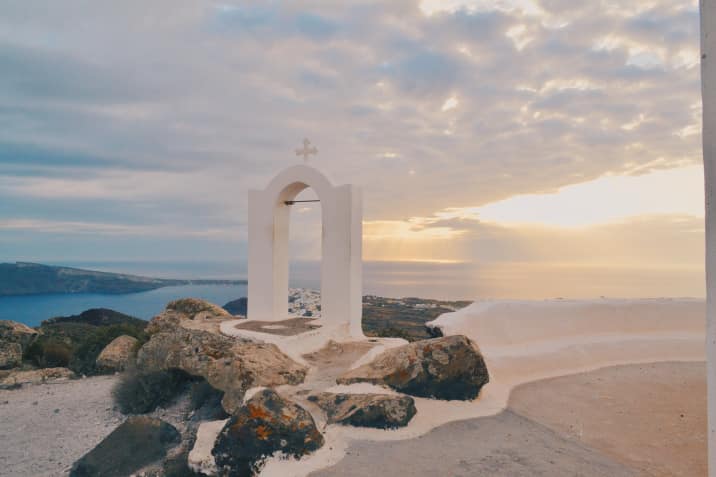 Explore the volcano
Did you think the rock in the centre of the caldera was just an island? In fact it's an active volcano, and you can walk around the crater. Either hire a private boat for the day, or catch a ferry there from the port beneath Fira - accessible only by cable car or donkey. When you've finished exploring the volcano, sail onwards to the hot springs around the corner and take a dip in balmy bath-like waters. Just don't wear a white swimsuit, or you'll leave with an orange one...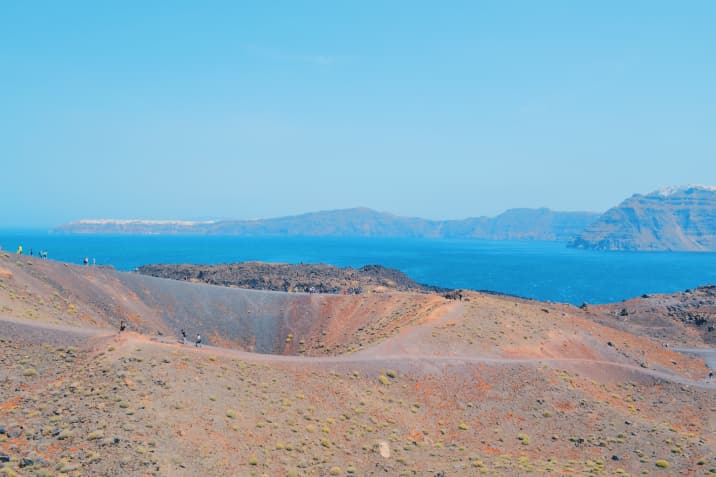 Rent A Quad
What could be better than whizzing around the island with the hot sun on your back, the wind through your hair and the salty aroma of sea air? Take to the open road by hiring an ATV in Kartaderos just outside Fira. This is the best way to explore the island on your own terms - at some point, head via vertiginous cliff top roads to Akrotiri and spend the afternoon lazing on this stunning red sandy beach.
Wolf & Badger Guide To Santorini