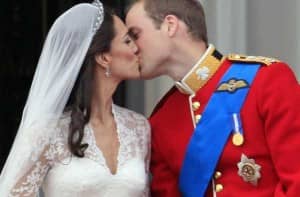 The royal wedding fever might slowly but surely die down and there are just so many conversations to be had about Kate's fabulous dress, but that doesn't mean that our office topics finally drift away from weddings.
After discussing the bride's dress, who do you then turn to... the guests' outfits!
With several summer weddings to be attended and one of our team even having the pleasure of being the maid of honour, you can imagine theimportance this topic has on our priority list.
Of course no one wants to outshine the bride, but you still want to look good!
Inspired by Vogue's wedding issue we started going through the images of celebrity guests at weddings. If people who are used to making public appearances and who have a team of stylists around them, wear it, it can't be all wrong.
Our two favourite stylings for summer weddings are:
1. Fully embrace the romantic atmosphere of the occasion. Ruffles, layers, pale colours from peach to rose -as seen on Nicolette Sherridan (Desperate Housewives) at the wedding of her co-star Eva Longoria.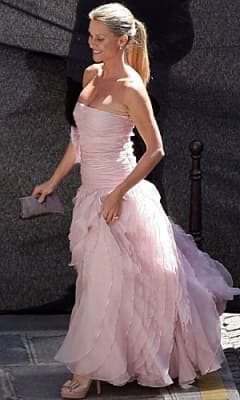 If we were to go for this option with our Wolf & Badger resources, we would certainly pick the queen of romantic ruffles: Sia Dimitriadi.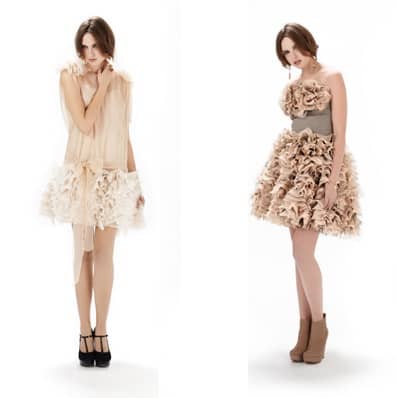 Shop Sia Dimitriadi's dressesonline or in our boutique in Notting Hill.
2. Keep it casual. Just because the bride is wearing a dress, you don't have to. Kate Moss demonstrated this impressively at the wedding of Bobby Gillespie and stylist Katy England.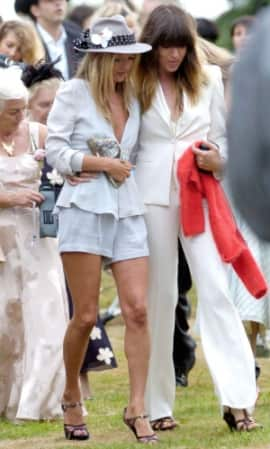 Luckily we see this summer the return of crisp tailored summer suits. We were surprised when we realised that Jasper Garvida's suit has a remarkable similarity to Kate's
.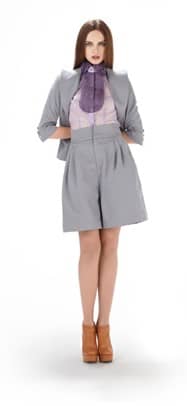 Our second choice would be Irwin & Jordan's suit. Don't frown upon the colour. We know that wearing white as the wedding guest is accepted the latest since Pippa Middleton was Kate's bridesmaid...

If you are looking for more inspiration for your perfect wedding guest dress or simply like the style of Sia Dimitriadi, make sure to not miss her trunk show tomorrow from 12-6pm in our boutique.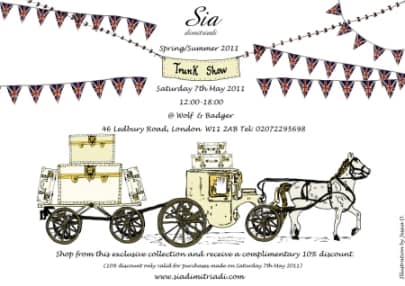 Sia will come herself from Cyprus and brings more stunning dresses to our boutique. Enjoy her professional consultation and a glass of bubbly! As a special treat Sia offers a complimentary discount of 10% on Saturday only.
Judging by the lovely illustration by Jessia D. we are not the only ones who didn't fully cure their royal wedding fever just yet...
Have a great weekend,
Wolf & Badger x