#1- Jazz and alcoholic popcorn
What: The Hutch Club
Where: Quaglino's, 16 Bury Street SW1Y 6AJ
When: 1st June- 31st August
Why: The Hutch Club at Quaglino's is described as a "glamorous cocktail and jazz pop up bar which plays homage to the venue's hedonistic spirit". Enjoy Live jazz on Friday and Saturday nights, a fantastic choice of heritage cocktails, discover the exhibition 'Above All Enjoy The Music!' Have a taste of the alcoholic popcorn curated by gourmet popcorn connoisseurs Joe & Seph's, who have designed an exclusive Nº3 Gin & Tonic flavour, among other varieties, all in an Art Deco background.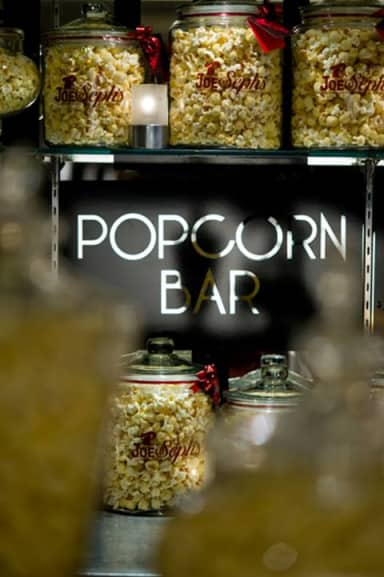 #2- Manly delights
What: Hamilton & Hare Trunk Show
Where: Wolf & Badger, Notting Hill
When: Saturday 15th June, 12- 6 pm
Why: 15% off the latest H&H collection! The underwear experts will be taking over the Notting Hill store on Saturday, with good music, ice cold beer and grooming tips from Mensphere. B.B, ESQ will be on hand to teach you how to be a dapper Dan about town.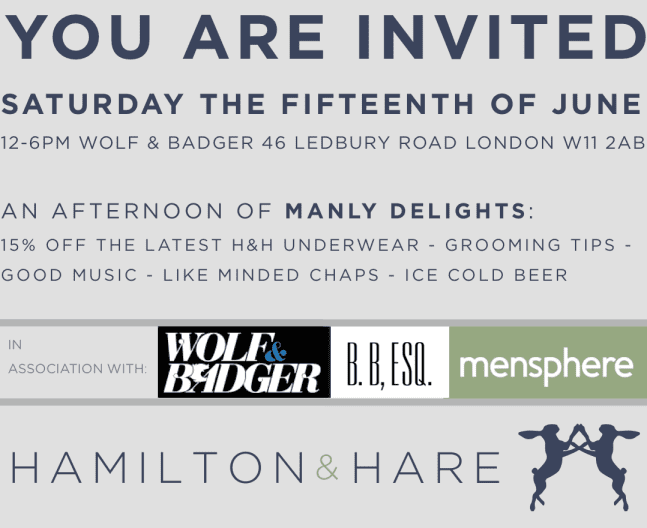 #3- "A Sparkling Summer Shopping day"
What: SHO Trunk Show
Where: Wolf & Badger, Dover Street
When: Saturday 15th June, 12- 6 pm
Why: This is a great occasion to celebrate the last days of London Jewellery Week, with amazing offers for this day only! Discover or rediscover Sarah Ho's fine 'east meets west' jewellery collections, blending luxury, fun and innovation.
What: Brunch
Where: The Pig and Butcher, 80 Liverpool Rd London, Greater London N1 0QD
When: Father's day or anytime!
Why: If you're looking for ideal food plans for your father's special day, how about taking him to a succulent Sunday lunch at The Pig and Butcher where he will enjoy the craft beers and the delicious meat straight from the farm! Check out the food in detail here. For the pudding, we would have a specific craving for Malted chocolate mousse, hazelnut praline & milk sorbet...!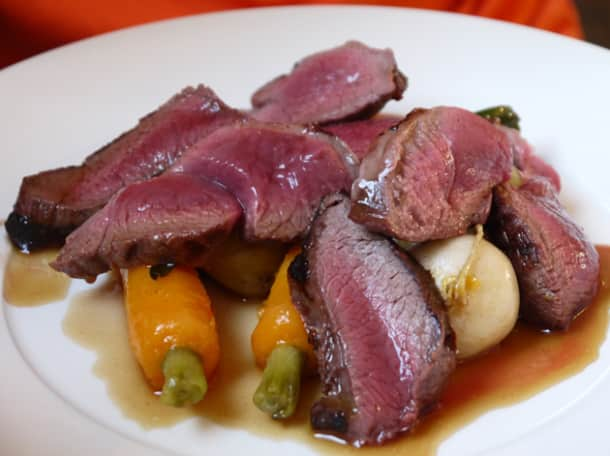 #5- Euphoriks's Spring/Summer 14 Preview
What: Euphorik's Spring/Summer 2014 Preview over London Collections: Men
Where: Wolf & Badger, The Gallery, Dover Street
When: Sunday 16th June, 1- 8 pm
Why: To celebrate the launch of Men's London Fashion Week, you're invited to discover Euphorik's Spring/Summer 2014. You will see that this fourth collection delves into print for the first time and sees a mix of monochrome Gothic architectural prints offset by a micro range of green tones from matte to metalli (for more details, come and check it out...!) Wolf & Badger has the pleasure to welcome breakthrough indie band Dexters, who will be playing a live performance from 7:00pm. The band has toured with The Courteeners, Miles Kane, Happy Monday's, The Enemy, The View and Glasvegas in the last 12 months, honing their live show and NME says of the band, "Brash guitar anthemia of the very highest quality".