God bless the Queen and more importantly, bank holiday weekends. As we stare down the barrel of a four day weekend, there is no end of jubilee related events happening in the capital over the weekend. From street parties and tea parties to parades and fetes. However, when you have had your fill of flag waving britisheness, here are a few other (almost) non jubilee related events happening in London this weekend.
# 1 – DANCE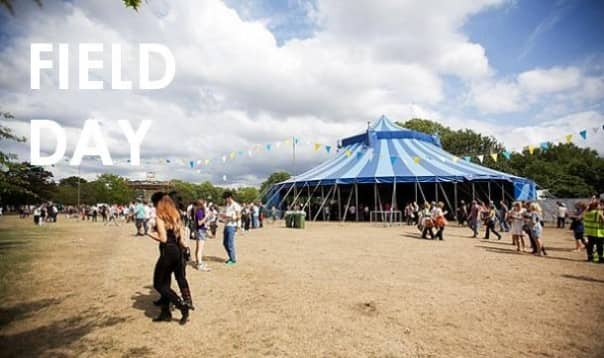 What: Field Day
Where: Victoria Park
When: Saturday
Why: Now in it's 6th year, Field Day has gone from humble beginnings to one of London's most popular one day festivals. As always the line up is eclectic and features a perfect blend of live acts and DJ's to take you seamlessly from day to night. This year the line up features a whole host of Wolf & Badger favourites such as Friends, Grimes, SBTRKT and Metronomy. As well as all the usual festival burger stalls and funfair rides, Field Day also promotes a village fete atmosphere with games such as an egg and spoon race, coconut shy and teabag tossing and this year, they all have a slightly royal twist.
Here's a little taster...
http://www.youtube.com/watch?v=JtH68PJIQLE
# 2 – EAT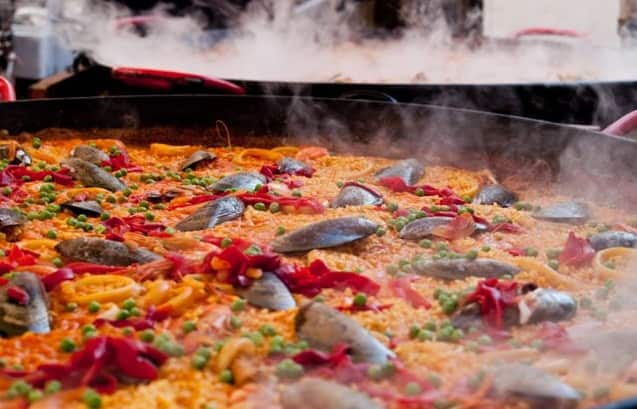 What: World Street Food Festival
Where: Southbank Centre Square
When: All weekend
Why: Gone are the days of a greasy burger with onions, gourmet street food is big business and in celebration of this there is be a festival of street food from around the world in the Southbank Centre Square this weekend. With offerings including, Italian arancini, Paella, Indian pani pri and smoked Polish sausages there is something to suit all taste buds. While you soak up the smells and flavours of the world you will also be treated to a programme of live music over the weekend, plus, if you would like to view the Queen sailing down the river at the Jubilee Pageant, you are in the perfect viewing spot.
# 3 – SHOP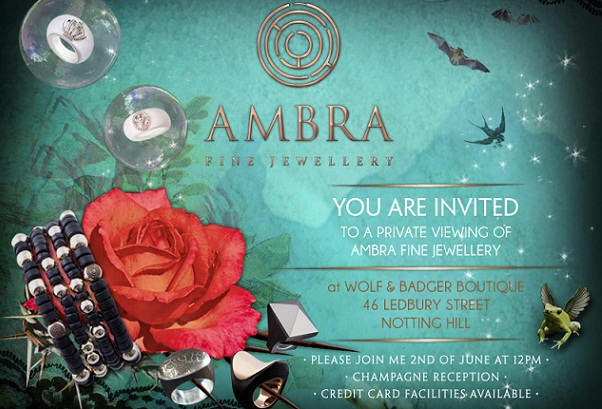 What: Ambra Fine Jewellery Trunk Show
Where: The Lab, 46 Ledbury Road
When: Saturday 12 - 5pm
Why: Our weekly trunk shows in our Notting Hill Lab are well and truly back in full swing and this week jewellery designer Ambra Gambale will be in store to present her fine jewellery. Ambra, who intially studied law in her home country of South Africa moved to the UK to pursue her passion for jewellery. Her work contrasts precious metals with ebony wood, creating contemporary and versatile pieces. Pop in to the store on Saturday and take a look for yourself!
Have a lovely LONG weekend! Xx