#1- Adriana Voloshchuk


What: Adriana Voloshchuk Winter Trunk Show
Where: Wolf & Badger, 32 Dover Street
When: Saturday 26th October
Why: Express manicures and personal sales, perfect weekend prep!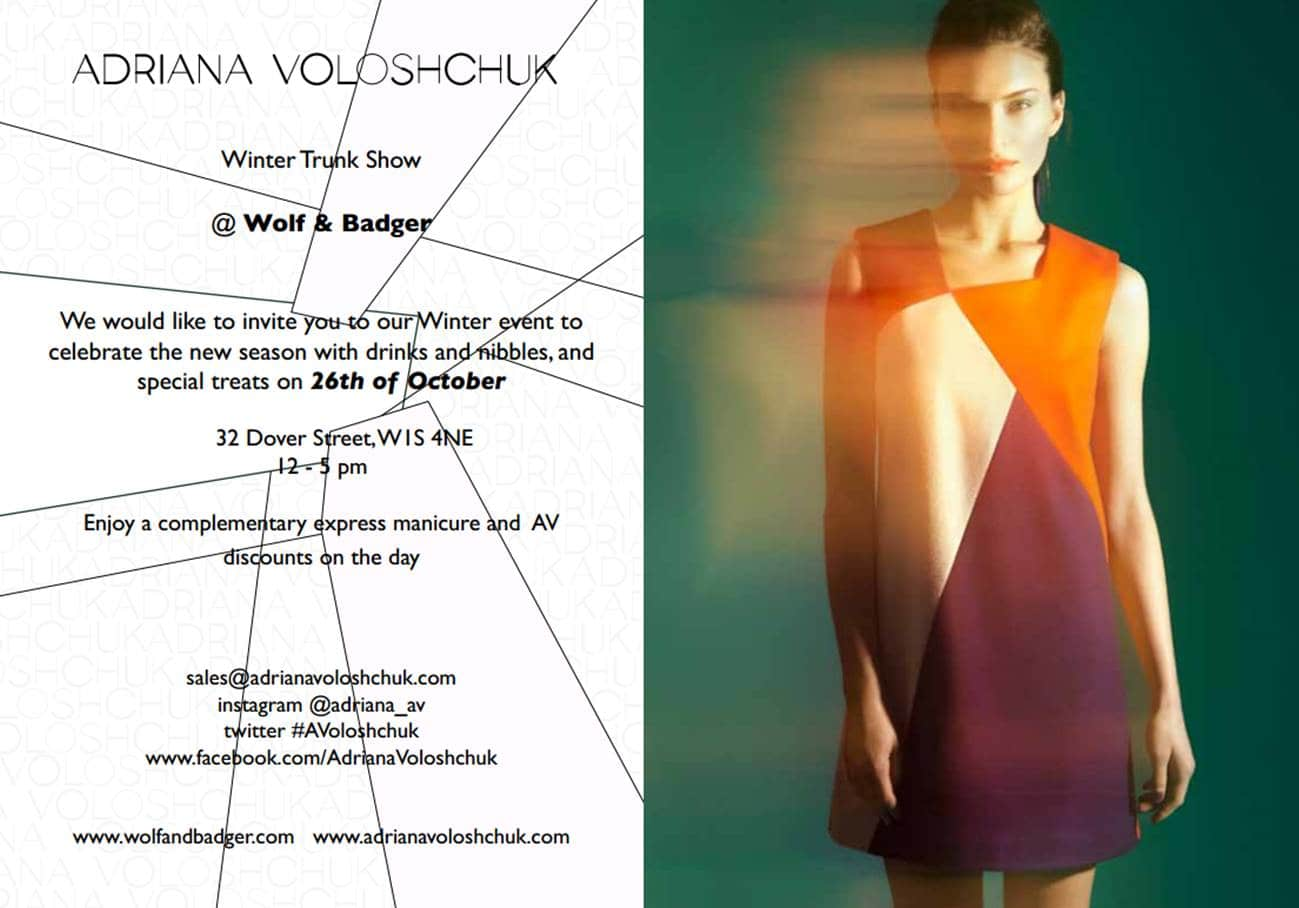 #2- Pop Up Ping Pong's Halloween Party


What: Zombie Apocalypse Party Hosted by Pop Up Ping Pong
Where: 232 King's Road, SW3 5UD
When: Saturday 26th October
Why: With cheap booze, cronuts, sliders and of course Ping Pong, this highly topical early Halloween event is to die for.






#3- Virgin Records: 40 years of disruptions


What: A celebration of four decades of Virgin Records
Where: Victoria House, Southampton Row, London WC1B 4DA
When: Until Tuesday October 29th
Why: A retrospective exhibition celebrating the influence of Richard Branson's Virgin Records on the evolution of British Subculture, that's why. With Spice Girls costumes, artefacts from Queen of Punk Vivienne Westwood and audiovisual installations featuring music videos, interviews and TV appearances from a rage of Virgin's artists, it promises to be a (questionably) patriotic time warp through British music. Staged in a recreation of the original Virgin Records shop on Oxford Street, the hangout has returned, but sadly it is not to remain.