#1 - Art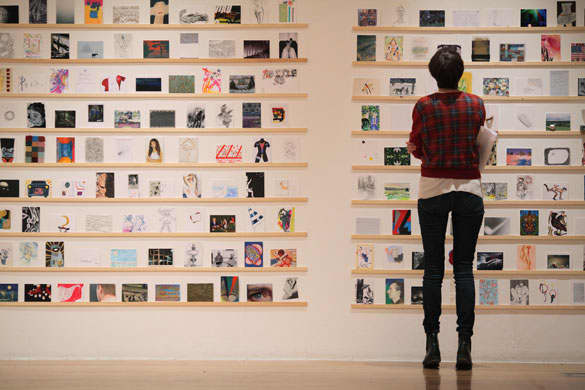 What: RCA Secret Exhibition
Where: Royal College of Art
When: November 18-25, 11am-6pm
Why: This weekend is the eighteenth anniversary of the RCA's annual fundraiser, an event where postcard-sized artwork, donated by artists and students, are up for viewing and for sale.
This year, 2900 postcards have been donated by over 1000 artists, which include names like Tracey Emin, Anish Kapoor, Grayson Perry, Paul Smith, Manolo Blahnik, Erdem, David Bailey and many more. So what's so "secret" about this event? The artwork is signed on the back of the cards, meaning that the artist remains unknown until the card is purchased. The exhibition will be on until the 25th of November and the pieces will go on sale on the 26th for one day only, priced at £45 each, regardless of who the artist is. All proceeds go to the RCA's Fine Art Student Award Fund.
#2 - Shopping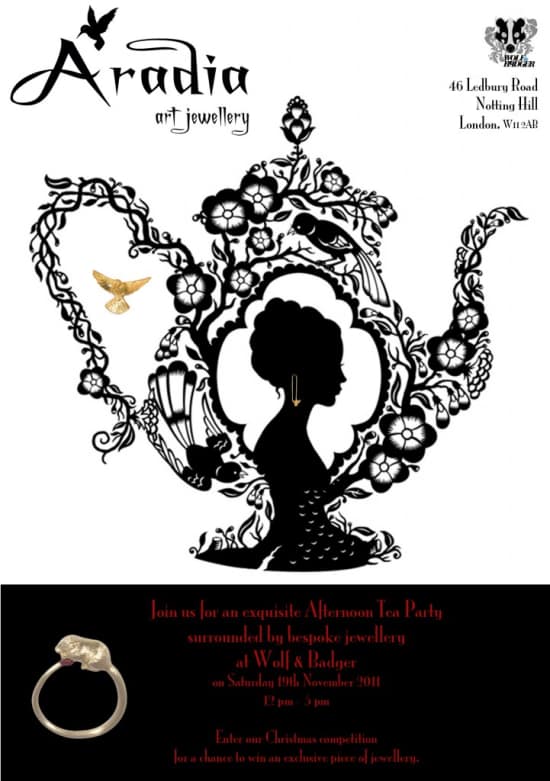 What: Aradia Nista Trunk Show
Where: Wolf & Badger Boutique
When: Saturday November 18, 12-5pm
Why: This Saturday, Aradia Nista will be hosting an exclusive trunk show at the Wolf & Badger Notting Hill boutique. Come along for the party and take some time to view her collection of bespoke jewellery.
At this wonderfully themed Afternoon Tea Party, you will have an opportunity to enjoy tea, treats and beautifully crafted pieces by Aradia. Every piece is hand carved, creating fragile and romantic designs.
As an early Christmas present, there is even the opportunity to enter a competition where you have a chance to win a piece of her jewellery!
#3 - Indulge
What: The Tea & Coffee Festival
Where: Southbank Centre Square
When: November 18-20, 11am-8pm
Why: Whether you're a tea person, a coffee person or are still unsure of your preference, there will be something for you at this weekend's tea & coffee festival at Southbank Centre.
It's a perfect way to celebrate all things brewed, as you will have the opportunity to sample the drinks in their purest form or enjoy a tea or coffee based cocktails. You can also enjoy some delectable treats (flavored with tea and coffee of course!), so expect macaroons, churros with mocha sauce, coffee cheese cakes and much more. With a huge selection of products and knowledgeable experts on hand, you will be sure to leave the festival feeling like a tea and coffee master!