One of the very interesting aspects of working at Wolf & Badger, is the close contact to the designers. It is exciting to see who the people behind the creations are, why they took the directions they were taking and what inspires them?
We are trying to transfer this insight and to enable you, our customers, a similar experience. We have quarterly parties where we introduce our new designers and provide the chance to meet a lot of them. We are organising weekly trunk shows in our boutique, which gives you the opportunity to meet the designer and enjoy a special programme, that the designers have planned for you. Last but not least we have introduced the designer interviews on our blog.
This week's interview with Gozi, from U.Mi-1, addressed different levels of inspiration. From the question of who and what inspires her, to showing us what influenced her collections, to being inspiring (to our mind) with her attitude towards work life and her charity work for Live!U.Mi-1, the non-profit part of her label.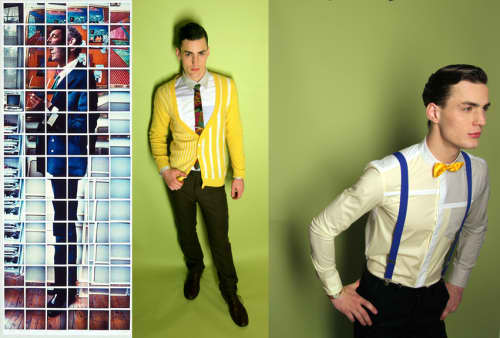 We really enjoyed thinking about those different levels of inspiration and decided to dedicate this week's weekend plans to this subject.
Of course inspiration is a highly subjective matter, so we are opting for some common ideas, that often work:
Art
Living in London is a blessing when it comes to art. There is not a single day without an opportunity to enjoy museums, exhibitions, performances, etc.
One exhibition that caught my eye this week is Happy Land at Jackson Lane.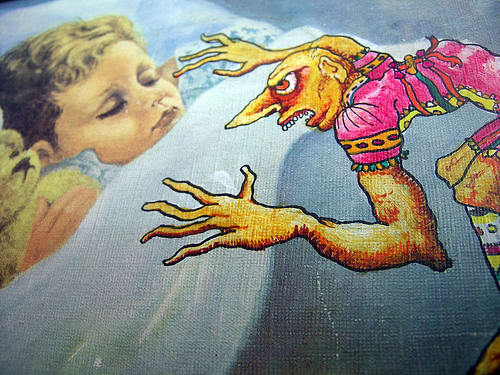 London-based artist and illustrator Marie-Louise Plum shows her vast collection of of 3D objects masks, appropriated images, pen and ink portraits and customised museum boxes stuffed full of psychedelic toys as part of the Postcard Festival. Be prepared to meet brain-eating slug-men, jolly headless ballerinas and a schizophrenic jamboree of clown folk.
I have always loved fairytales since the first time my dad started reading them to me. To me it's just another way to explain and structure the world around us and I often find it amusing to being in situations or meeting people that might as well could have been the inspiration for some stories or characters.
Music
I don't think that it makes sense to even try to list all the artists, I personally find inspiring. I love music and love the power of music to influence your mood and take you away into another world.
If you would like some inspiration for new music, you can on the one hand have a sneak peak on what we are listening to at Wolf & Badger by reading our music monday on the blog.
On the other hand I would suggest going to a festival. One of the best ways of discovering new artists. Why not try The 1-2-3 Shoreditch this weekend?

Films
Combine watching a film with a new experience and create a double inspiration.
This summer we certainly don't want to miss the Rooftop Film Club at the Queen of Hoxton. From June to September, when the sun goes down, the queen's roof garden will be hosting the film club, showing classic, cult and recent films. Watch your favourite film while eating food from their BBQ and enjoy a cold drink.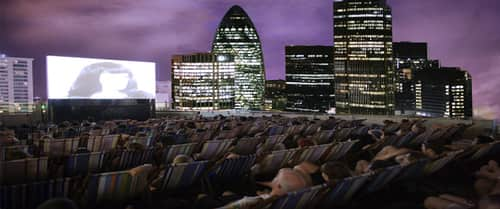 Another excting new venue for watching films (and other events) is the Floating Cinema.
The Floating Cinema invites you on board while it navigates the waterways that connect the boroughs of Tower Hamlets, Newham, Waltham Forest and Hackney.
This extraordinary customised narrow boat hosts a varied and vibrant programme of free on-board screenings, quirky canal tours, talks and workshops.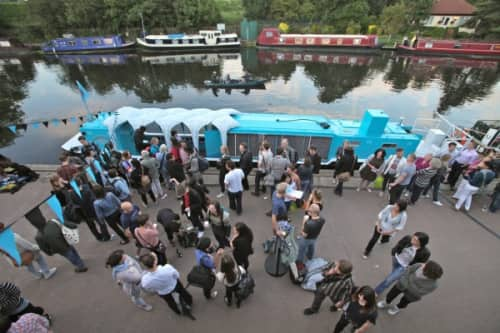 People
Meeting new, interesting people is one of my favourite inspirations, as it is so random and arbitrary. By the sounds of the interview one to meet is Gozi.
If you would like to meet her, don't miss the U.Mi-1 trunk show on Saturday, 9th July, from 12-6pm in our boutique, where fashion will meet art. More details here.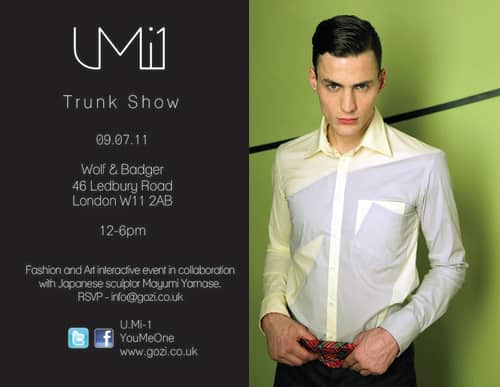 That's it from us! Have a nice weekend.
We would love to hear what inspires you!
x Wolf & Badger