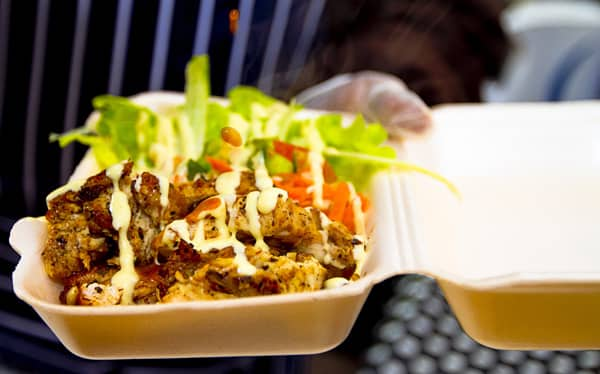 # 1 – FEAST
What: Street Feast London
Where: Scalter St Car Park, Brick Lane
When: Friday 4th May, 5pm-12am
Why: Formerly a victorian bird market, and now home to many a vintage shop. Scalter street will be undergoing another transformation for the next 12 weeks into a night market. Street Feast opens tonight and features lot's of culinary delights from some of the capitals leading street vendors, think gourmet burgers and wood fired pizza's. There is also a long bar serving wine, cocktails and beer until midnight. To celebrate their opening night, they will also be hosting an after party at a secret location, find out more on their website.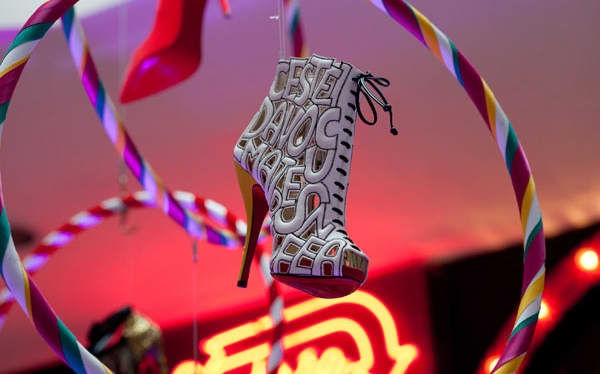 # 2 – FEET
What: Christian Louboutin Exhibition
Where: Design Museum
When: Until the 1st July
Why: We have probably all wanted a pair at some point, and we all instantly recognise that infamous red sole. Yes we are talking Louboutins and lots of them. Until July, The Design Museum is presenting a retrospective of iconic footwear designer, Christian Louboutin. Celebrating his lasting career, the exhibition has over twenty years of designs and inspirations on show. From stiletto's and boots to trainers and jewelled pumps. The focus of the exhibition is a unique look at the design process behind the shoemaking. From the initial sketches all the way through to the final product. Definitely worth checking out whether you are a shoe connoisseur or not, just be prepared to be very very jealous....



# 2 – FUN
What: Land of Kings Festival
Where: Various venues around Dalston
When: Friday and Saturday
Why: Land of Kings is a music and arts festival taking place in the nooks and crannies of Dalston. While music obviously features high on the agenda over the two days, the festival also embraces and celebrates other creative fields. There are various art installations and spoken word events taking place, such as a Literary Death Match, billed as part game show, part literary reading, it pits four authors against each in a battle or words and wit. The music line up is quite electic, and looks a little hit and miss, although Slow Club and Caze Nove are sure to be highlights.
Have a lovely long weekend! Xx