The first of three bank holiday weekends has arrived, and this weekend tops the lot with 4 whole days for you to fill. Here are our top picks of things to do this Easter weekend.
#1
What: Heidi London Trunk show
Where: Wolf & Badger, Notting Hill, 46 Ledbury Road, W11 2AB
When: 12pm-6pm
Treat yourself to some feminine, floral sunglasses just in time for the sunshine this weekend. Heidi London invite you to their trunk show this Saturday where you can receive a 20-30% discount on sunglasses, as well as drinks and chocolate eggs to nibble on throughout the day!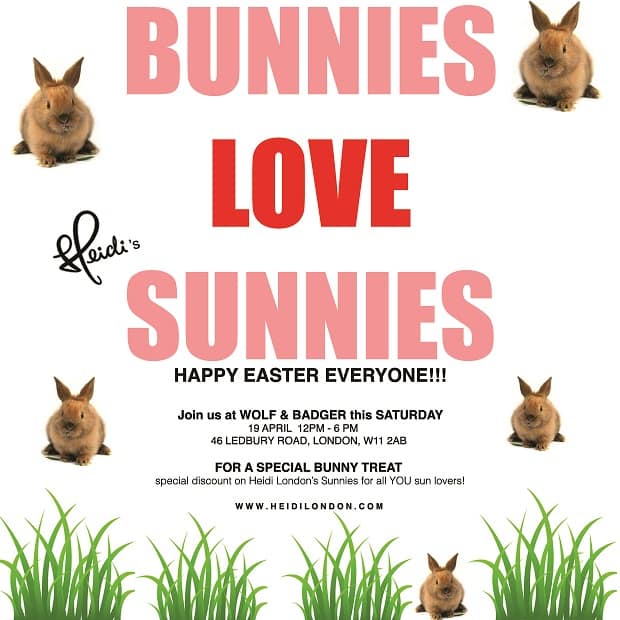 #2
What: Rich Jewellery Trunk show
Where: Wolf & Badger, 32 Dover street
When: 12pm-6pm
What better way to spend the weekend than pouring over exquisite jewellery and beautiful leather accessories at our trunk show. Rich Jewellery and Louise McKay will be on hand to tell you all about the pieces and how they were created. You can enjoy 20% off all purchases on the day whilst sipping champagne, a delightful way to update your accessory collection!.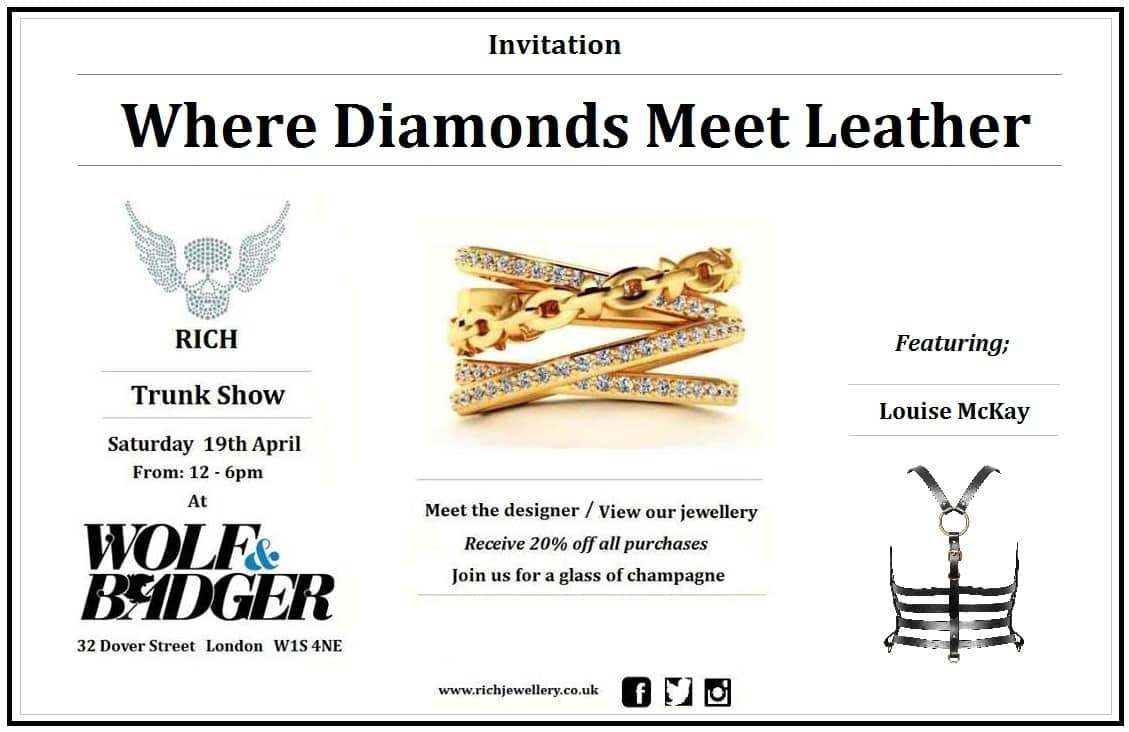 #3
What: The Fashion World of Jean Paul Gaultier
Where: Barbican Art Gallery, Silk Street London, EC2Y 8DS
When: Until 25th August
Why: An exhibition selling itself as an 'art and fashion installation' has an overwhelming repertoire of cutting edge couture and ready-to-wear designs, giving us a glimpse into the French fashion designer's world. London played a huge role in inspiring the designer, mixing London's edgier, punk style with traditional Parisian chic. Jean Paul Gaultier was one of the first to take risks and to break through stereotypes, celebrate his career by visiting the exhibition.

Image via Clash Magazine
#4
What: Crate Brewery Cider fest
Where: The White building, Unit 7 Queens Yard, Hackney Wick, London, E9 5EN
When: Saturday April 19th 1pm-1am
Why: If you're already a fan of Crate Brewery then you need no persuading, as this weekend the canal-side east London brewery is stepping it up a notch as they join forces with The Cider Box. The brewing shed will be turned into a barn, complete with hay stacks, folk, country and dirty blues DJs and all sorts of meaty goodness on offer. We haven't even mentioned the cider yet!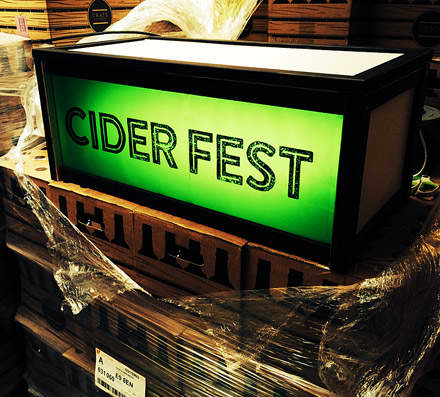 Image via www.cratebrewery.com