#1 – SEE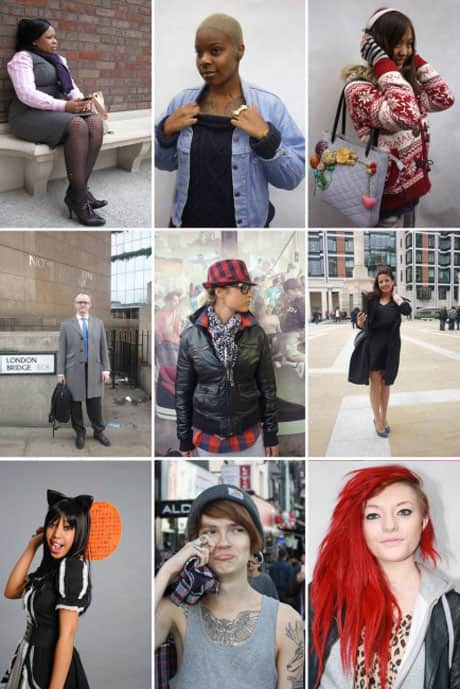 What:
The Body Adorned: Dressing London
Where:
Horniman Museum and Gardens
, Forest Hill
When:
10.30am-5.30pm daily until Sunday 6th Jan
Why:
Get up to some fashion geekery this weekend and find out why we wear what we do. It's the last chance to see this exhibition that looks at what Londoners are wearing now and how global and historical influences have shaped our wardrobes. Features a mesmerising video installation of photo portraits from the streets of Chelsea, Bethnal Green and the City.
#2 – GO TRADITIONAL
What: The Lions Part Twelfth Night Celebrations
Where: Shakespeare's Globe
When: Sunday 6th from 2:45pm
Why: Spend Twelfth Night (otherwise known as this Sunday) celebrating the new year with The Lions Part Theatre. They mix ancient seasonal customs with modern festivities and will be found 'Wassailing' or toasting the people to encourage good growth and 'bring in the green'. This riverside procession starts at the Globe and ends at the historic George Inn; and features characters called The Turkey Sniper, Clever Legs and The Old 'Oss. Ever wanted to have a go at being a royal? This could be your chance – the two people who find a pea and bean inside their cake are crowned King & Queen for the day. Get involved! (Leaf attire optional).
#3 – WATCH
What: Pop-Up Performance of The Nutcracker
Where: The V&A
When: This weekend, Saturday 5th and Sunday 6th shows at 11.00, 13.00 & 15.00
Why: Revel in the last of the festivities by watching this free performance of a dance from the Christmassy Victorian ballet 'The Nutcracker'. And if the mood takes you, why not throw some classical shapes of your own? While you're there, catch the V&A's two blockbuster shows before they close: 'Hollywood Costume' and 'Ballgowns: British Glamour Since 1950'.
Enjoy the first weekend of 2013! x