This weekend is the perfect chance for you to update your wardrobe!
#1:
What: Pomegranate Trunk Show
Where: Wolf & Badger Mayfair, 32 Dover Street
When: Saturday 5th April, 12am - 5pm
Pomegranate's Spring/Summer collection is a must-have to add some spark to your look. Join us this Saturday to enjoy 15% off all of Pomegranate's collection | raffle | Pomegranate fizz!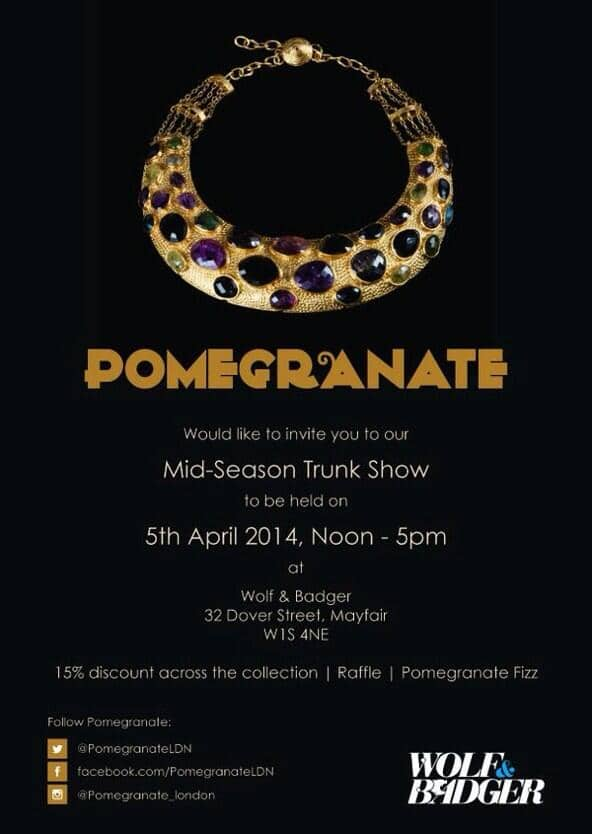 #2:
What: Meryn Trunk Show
Where: Wolf & Badger Nothing Hill, 46 Ledbury Road
When: 12am - 6pm
Meryn's high-quality leather goods are so good to miss! Especially, if it comes with a 25% off across their handcrafted belts range and a glass (or two) of Prosecco!