Just in case you had forgotten it is Mother's Day this Sunday, a chance for us all to show our mums how much we love them!
And if you haven't bought your mum that something special yet, the boutique is open both Saturday and Sunday to pick up a beautiful, last minute gift.
Our top three Mother's Day picks from the Wolf & Badger Boutique....
A beautiful Ascher scarf:

Jacquline Clarks striking
Concave Caviar Ring
(also available at the
Wolf & Badger Online Shop
)
And in keeping with our Mother's Day plans, Richard Brendons
Reflective Tea Cup and Saucer
(also available at the
Wolf & Badger Online Shop
).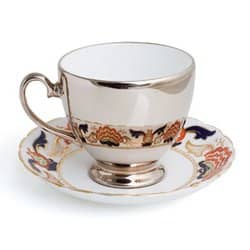 Give your mum the royal treatment by taking her to the beautiful
Enchanted Palace Exhibition
at
Kensington Palace
. Running since last year, it is a celebration of the seven princesses that have lived there. A participant in the exhibition, visitors aren't told which room relates to which princess but the objects, clothes and clues soon make it clear. From the tall, plumped-up mattresses and oversized toys in Victoria's room to the suffering figure in the Room of Royal Sorrows which tells of Mary II's death from smallpox.
It's a mixture of gothic fashion, art and live performance, and combines designs by Vivienne Westwood, William Tempest and Stephen Jones, with trees growing inside walls, light and sound installations and storytellers from Wildworks acting group. The concept of this exhibition makes it a truly multi-sensory experience.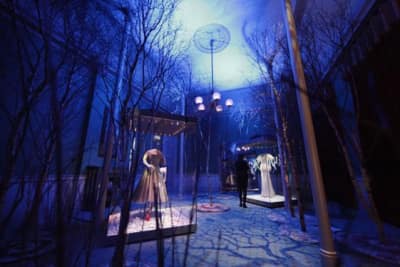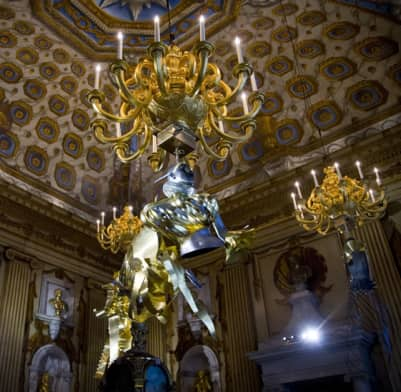 On Mother's Day they are also offering visitors the chance to learn how to make the beautiful, white paper roses that are used throughout the exhibition.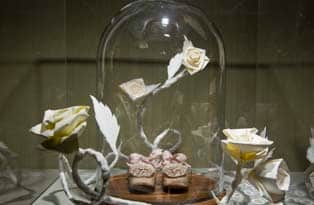 A bit of pampering always makes you feel great, so make your mum feel extra special by treating her to a blow dry at The Blow Bar in Islington.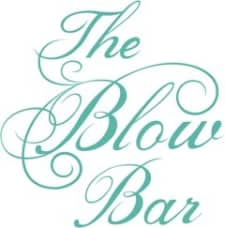 They offer a range of blow dry styles, your own iPod on speaker and a range of free drinks all for £16! The perfect Mother's day pick me up!
If you fancy going all out this Mother's Day then you might want to check out The Berkeley's perfectly on trend afternoon tea, Pret-a-Portea, in it's Caramel Room. To celebrate its 5th anniversary the afternoon tea has been inspired by some of the most memorable haute couture creations of the past 5 years and is entitled the 'Greatest Hits' Collection.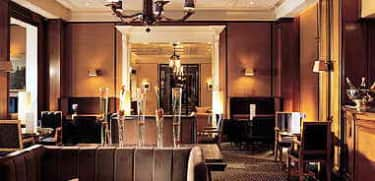 Alongside a mouth watering selection of sandwiches, canapés and taster spoons, you will find creations such as an Alexander McQueen pale green pistachio dress biscuit with silver belt, a Fendi chocolate baguette bag with praline croquant and a Christian Louboutin sparkly high heeled ginger biscuit with signature red sole.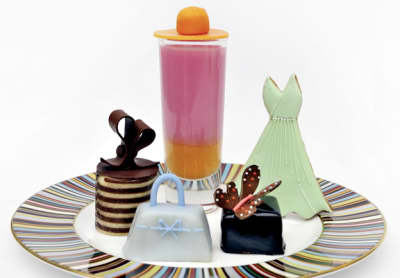 Fashionable food - enough to make any mum feel special we think!
Have a great weekend xx