The weekend has finally arrived, if you're at a loss for what to do, why not visit our trunk shows? Enjoy a tasty beverage or two and treat yourself to a new item from our talented designers, it is pay weekend after all.
#1-
What: Neri Karra Trunk Show
Where: Wolf & Badger, Dover Street
When: Saturday 31st May 12pm-6pm
Why: Neri Karra uses beautiful Italian leather on her exquisite, timeless designs. Visit the trunk show and receive a whopping 20% off the collection.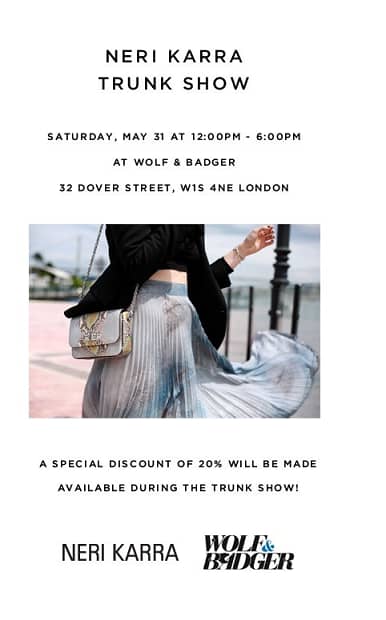 #2-
What: La Paire Trunk Show
Where: Wolf & Badger, Ledbury Road, Notting Hill, W11 2AB
When: Saturday 31st May 11am-4pm
Why: Give your feet a treat in time for summer with beautiful sandals by La Paire.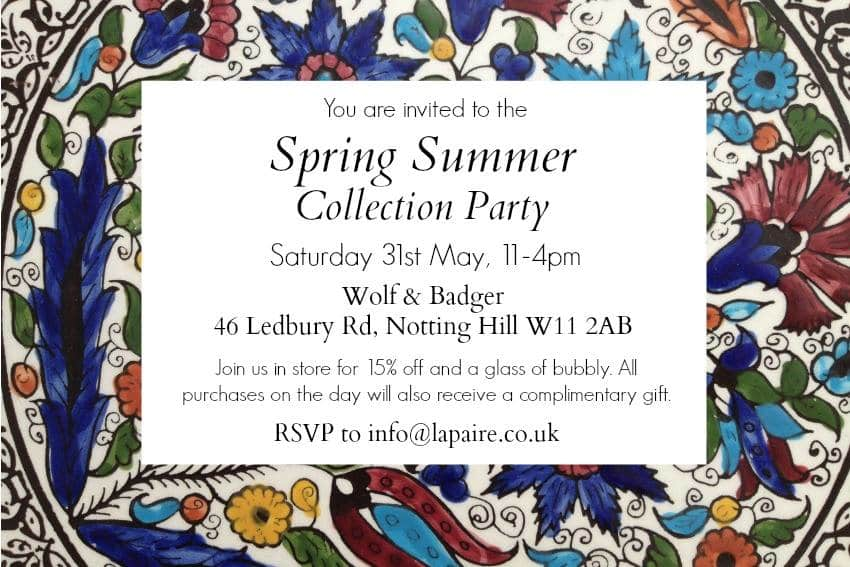 #3-
What: Peg + Patriot
Where: Patriot Square, Bethnal Green, London, E2 9NF
When: Go for
Why: Matt Whiley, the man who brought us The Talented Mr Fox at Leicester Square, has taken over the Town Hall in Bethnal Green. The new bar will focus on its own distillation, making it's own gin on site, as well as bringing us wonderfully weird cocktails such as the Salt Beef Sazerac and the Marmite Vodka Martini...We can't wait to try them!