# 1 – HUNT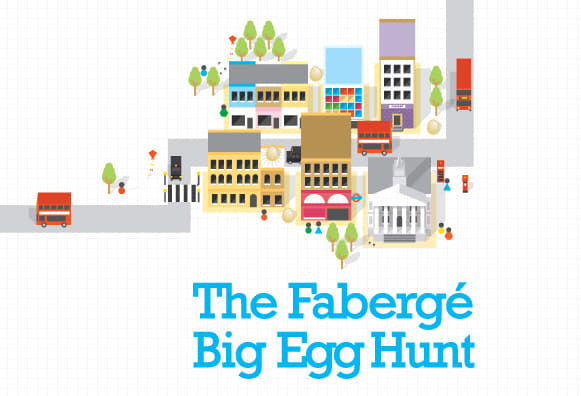 What: The Big Egg Hunt
Where: Around London
When: From now until April 3rd
Why: The Faberge Big Egg Hunt is an exciting event happening around London this easter. Hidden across the capital are 200 specially commissioned eggs that have been created by a range of artists, designers, jewellers and architects. There is also an amazing prize of a Diamond Jubilee Egg worth over £100,000 for the person who finds the most eggs! Open to everyone, all you need to do is text the location of each egg that you see. There are so many beautiful and interesting eggs to find, even if you don't want to enter the competition it is a great opportunity to get out into the city and see some art for free.
Be sure to keep your eyes peeled for our two Wolf & Badger eggs by Mumo and Isharya!
# 2 – WATCH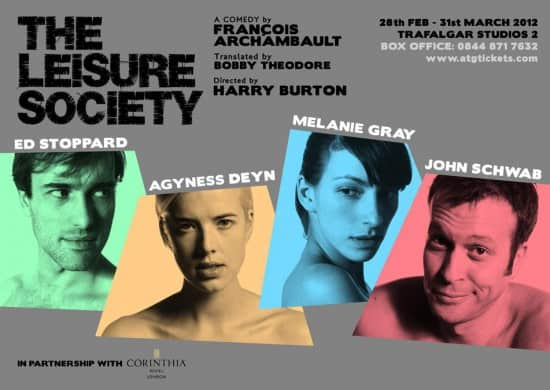 What: The Leisure Society
Where: The Trafalgar Studios
When: From tonight until March 31st
Why: Tonight see's the opening of The Leisure Society by François Archambault at The Trafalgar Studios. Based around the life of a married couple, successful but bored Peter, and his borderline alcoholic wife Mary the play is a tale of middle class morality and has been brought up to date by director Harry Burton. The play has been hotly anticipated as it stars British supermodel Agyness Deyn, who if the reviews are to be believed, has successfully made the transition from model to actress. We can't wait to see for ourselves.
# 3 – SHOP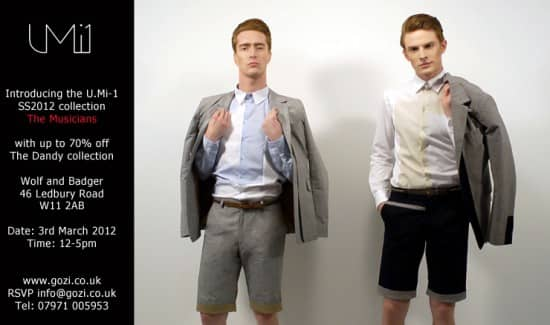 What: U.Mi-1 Trunk Show
Where: Wolf & Badger
When: Saturday 3rd March 12 – 5pm
Why: Get yourself down to the Wolf & Badger boutique this Saturday for our weekly trunk show, hosted this time by one our menswear brands, U.Mi-1. Designer Gozi will be introducing her latest spring/summer collection The Musicians, and offering a huge 70% discount on her previous collection. She will also be providing some delicious cocktails to help put you in the weekend mood.
Have a lovely weekend! Xx