#1 SEE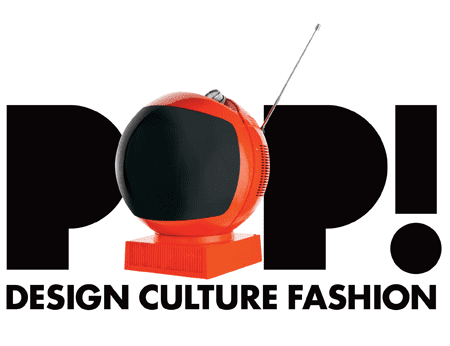 What: Pop! Design. Culture. Fashion Exhibition
Where: Fashion and Textile Museum
When: 11am-6pm Tue-Sat
Why: The Fashion and Textile Museum is hosting an exhibition exploring how music, art and celebrities have impacted the development of fashion from the 1950s until the 1970s. It covers two decades of British pop culture, you'll be able to find items from Elton John's wardrobe, Donovan's trousers, pieces from Mary Quant, Vivienne Westwood and a wide range of other items such as retro 70's posters and graphics.
#2 EAT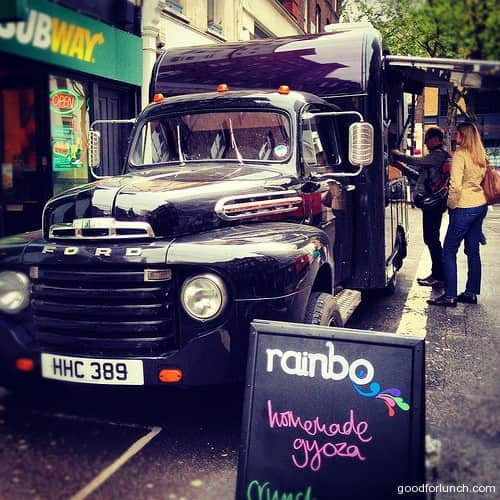 What: Fresh gyoza from Rainbo
Where: Leather Lane market, Dalston
When: Weekdays
Why: Delicious fresh gyoza and salad served out of the back of a 1948 ford pickup. It's parked outside Café Oto where there is always live music and a great atmosphere. You can catch the Rainbo van on Leather Lane most weekdays before they carry on their tour of UK festivals.
#3 SHOP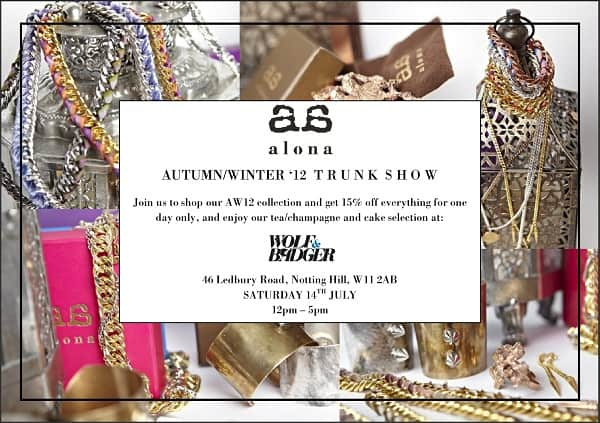 What: By Alona trunk show
Where: Wolf & Badger, 46 Ledbury Road
When: Saturday 14th July
Why: Our amazingly talented jewellery designer Alona Shelemy is holding her trunk show on Saturday. Her work is inspired by past decades and contrasting elements such as modern, geometric shapes with vintage detail. Come and meet Alona and see her exclusive Autum/Winter collection while you enjoy tea, champagne and cake, and get 15% off everything you purchase from the AW12 collection.