#1 – Exhibition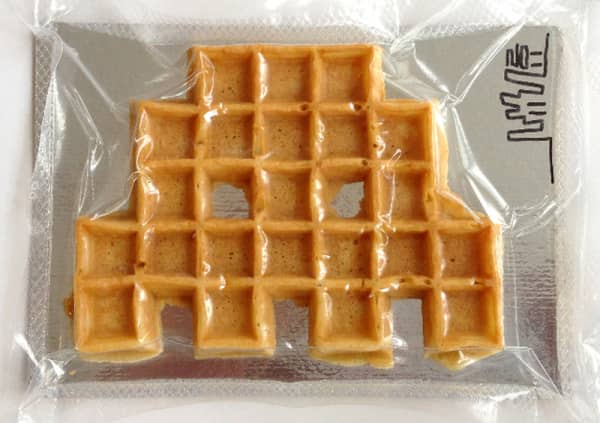 What: Invader: Attack of the Space Waffles
Where: The Outsiders Gallery
When: 2nd -24th December
Why: With all the Christmas events going on, why not do something a bit different this weekend? How about the opportunity to witness an alien invasion right in the heart of London? Well, not quite…
The Outsiders Gallery will be hosting an exhibition with the Parisian street artist Invader, who is famous for his worldwide 'invasions', or mini mosaics inspired by the 1970's arcade game Space Invaders. There will be a selection of his recent pieces as well as a short documentary called 'In Bed with Invader' which follows the artist for one night, giving you an insight into his work-life. To pull the whole event together, Invader's 'Space Waffle Machine' will be offering fresh, hot waffles to guests, which is the reason behind the exhibition's title ''Attack of the Space Waffles". If you have a sense of humor or enjoy a feeling of nostalgia, then this is the event for you! Just make sure to watch the skies, you never know what cosmic curiosities will be coming down to invade earth!
 
#2 – Shop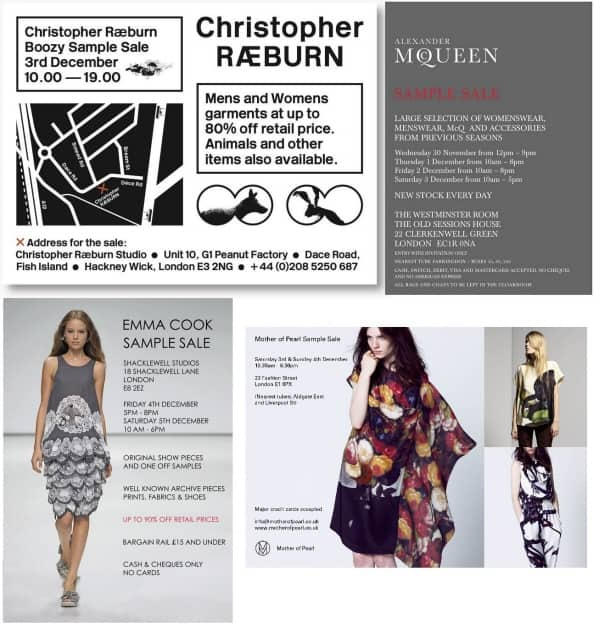 What: Sample Sales
Where: Various Locations in London
When: Friday, Saturday & Sunday
Why: If you're looking to take a break from Christmas shopping and want to treat yourself to something special, this weekend is the perfect opportunity to do just that. With a long list of sample sales taking place, you will have a chance to bag yourself a great bargain from some of the best designers around. With names like Alexander McQueen, Preen and Christopher Raeburn (to name a few!) you can pick and choose your favorites or go to as many as you can to see what's on offer! If you're still in the spirit of giving, there's a good chance you will be able to find some great gifts too!
If you want to know what sample sales will be on, you're in luck! We've come across this calendar made by Susie Bubble which gives you all the details you need to know! Make sure to plan your time wisely, these sales are sure to be busy!
#3 – Walk / Installation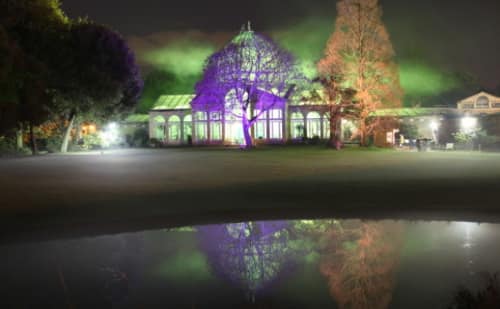 What: The Enchanted Woodland
Where: Syon House and Park, London
When: Until 4th December, 5pm – 9pm
Why: To add a bit of magic to your weekend, we suggest taking a walk through the Enchanted Woodland at Syon Park. With over 1000 lights illuminating the gardens you will feel as though you have been transported to another world. There will also be subtle yet dramatic lighting effects for you to discover, making the whole experience quite extraordinary! The walk will take you through the atmospheric gardens past frosty lakes and a wide variety of trees and should take approximately an hour to complete. Obviously we feel right at home in the woodlands, but we think this will be an enjoyable experience for everyone. Make sure to go this weekend if you are interested, as it is the last chance to experience this installation. Also, make sure to wrap up warm because the cold winter nights are finally setting in!
We hope you have fun this weekend! Send us some pictures on Facebook or Twitter if you go to any of our suggestions.
x Wolf & Badger