#1 - SEE
What: Women in Focus: Photographs by Dorothy Bohm
Where: Museum of London 150 London Wall, London, EC2Y 5HN
When: Until 17th February
Why: To all the London ladies! Ever wondered what the other half of the population of London get up to? Well here's your chance! The acclaimed photographer Dorothy Bohm has brought together a selection of colour photographs from 1990 to the present day which aims to highlight the differences between what the expectations and realism of how women actually live their lives.
#2 - TASTE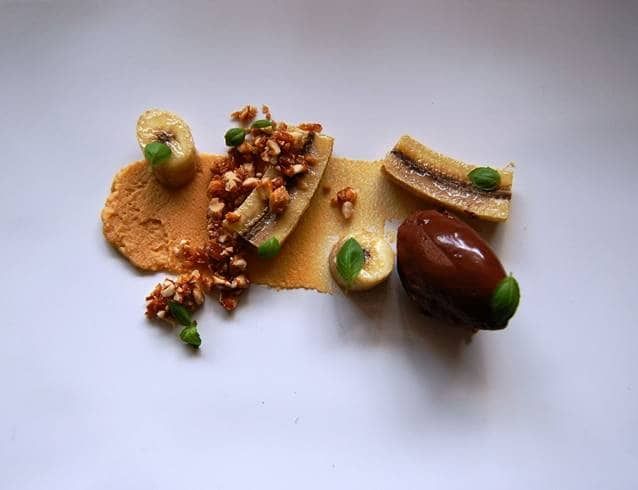 What: Afterhours Dessert Preview
Where: Store Street Gallery, 32 Store Street, WC1E 7BS
When: Friday and Saturday 8pm -11pm
Why: Coffee lovers and Sweet tooth's come together! For only two nights, the innovative food company Free Company are creating a dessert bar in Store Street. There will be amazing treats such as 'Banana and Pop Corn: brown butter puree, banana ice cream, lime, popcorn glass, frozen corn' and 'Coffee: chocolate caramel tuile, coffee mousse, cardamom-milk cappuccino' So let your taste buds run free and take them down to Store Street!
#3 - SHOP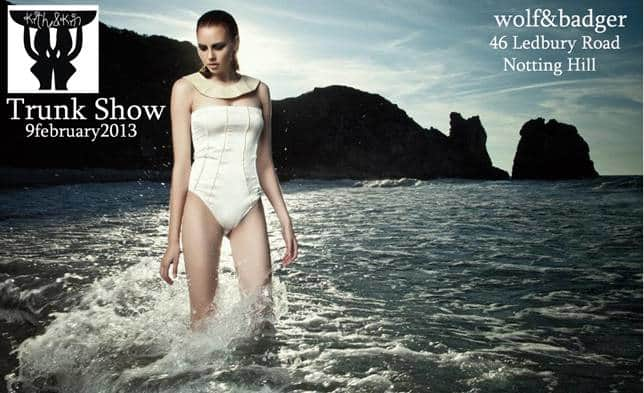 What: Kith & Kin Trunk Show
Where: Wolf & Badger, 46 Ledbury Road, Notting Hill
When: Saturday 12-6pm
Why: Kith & Kin are having a Trunk show at The Notting Hill boutique this Saturday! Come down and get the chance to meet the designer behind the brand, Serra. Kith & Kin is designed with a strong and confident woman in mind, taking inspiration from African tribes; she combines geometric shapes, patterns and bright colours to create unique handmade items.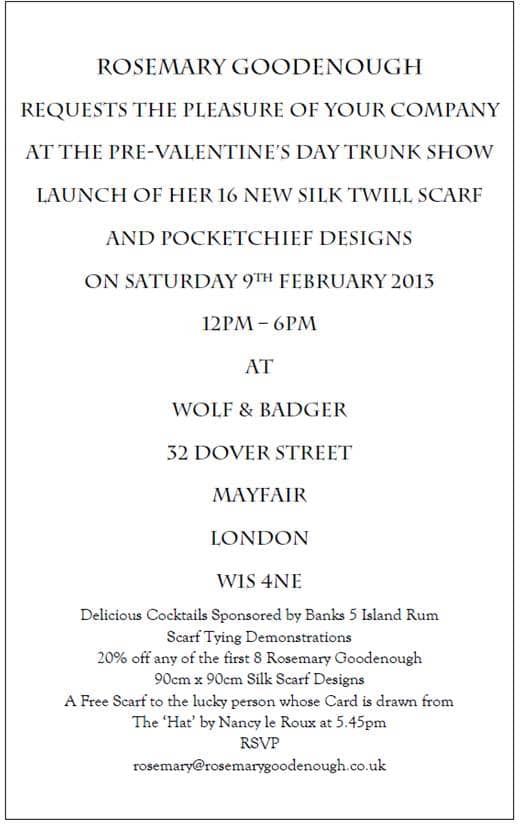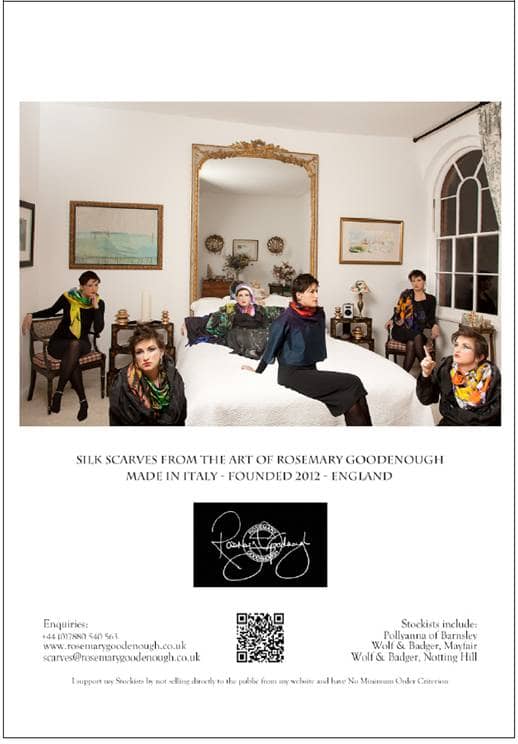 What: Rosemary Goodenough's Trunk Show
Where: Wolf & Badger Dover Street
When: Saturday 12 – 6pm
Why: Rosemary Goodenough is hosting a Trunk show at our Dover street Boutique this Saturday! An Artist and Sculptor, Rosemary turns her artworks into luxury silk scarves. There will be scarf tying demonstrations, plenty of Rosemary's favourite Bank's Rum and a chance to win one of her beautiful silk scarves!