# 1 – Young
What: Designers in Residence
Where: The Design Museum
When: Until January
Why: The Designers in Residence exhibition at The Design Museum showcases the work of young designers at the beginning of their careers. Now in it's 5th year it supports young designers (much like a certain shop we know...) and gives them an opportunity to interact and engage with the public and test out ideas. This year the participants were asked to respond to the brief 'Thrift' and through it explore the notion of economy and resourcefulness in an object, environment or experience. You can check out the finalists work at the Design Museum now.
# 2 – Hip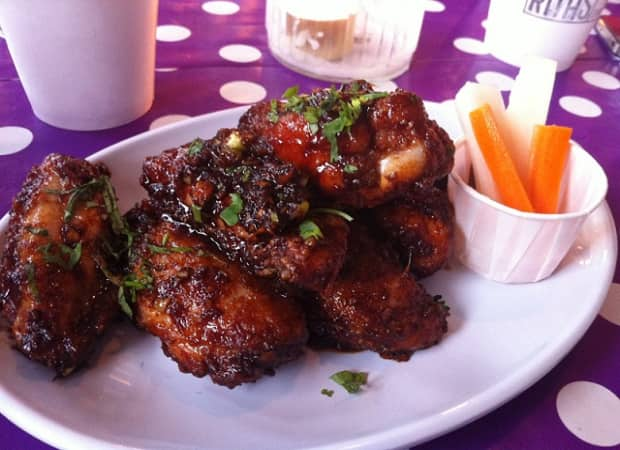 What: Rita's Bar & Dining
Where: Birthdays
When: Ongoing
Why: Another week, another hip eating spot. Not that we are complaining. Rita's Bar & Dining is a 'travelling food and drink collaboration', which sounds like another word for a pop up restaurant, and is currently residing in Birthdays in Dalston. The food is simple, and the drinks are strong. Taco's, macaroni cheese and barbecue style sharing plates all feature on the American style menu, while frozen margarita's and Dark and Stormy cocktails are the drinks of choice. Check it out before it moves on...
# 3 – Things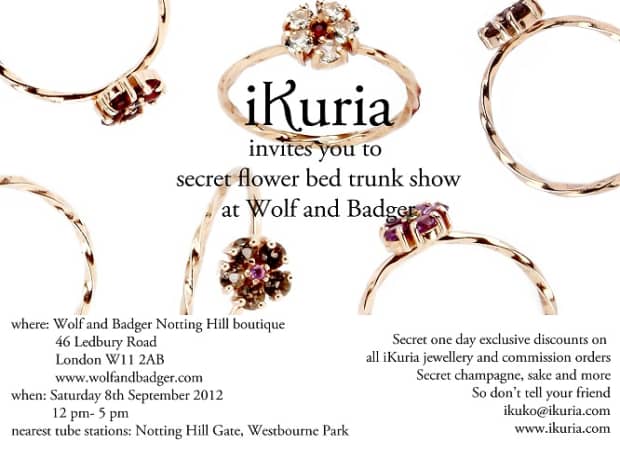 What: Ikuria Trunk Show
Where: Wolf & Badger - Notting Hill
When: Saturday 12 - 5pm
Why: Our trunk show this week is being hosted by the Ikuko from one of our jewellery brands iKuria. Having worked as a journalist in financial capitals of Tokyo and London, Ikuko set up iKuria to create fine jewellery for busy women. Her pieces add subtle luxury and a touch of sparkle to any look. This weekend she will be hosting a Secret Garden themed trunk show at our Notting Hill store, with champagne, secret discounts, sake and more....
Have a lovely weekend xx