#1- CLEO B AND BEAUCHAMP celebrate the launch of WOOF!
What: WOOF by CLEO B and Beauchamp's Trunk show
Where: Wolf & Badger, Notting Hill
When: Saturday 28th September
Why: CLEO B have joined forces with accessories brand, Beauchamp's of London, to create an exciting new product for dogs. The collection of collars and leads fuses together CLEO B's passion for colour and individuality with Beauchamp's elegant and timeless style. Handmade In Britain and designed with passion integrity, for fashion loving dogs and owners everywhere. Don't miss out!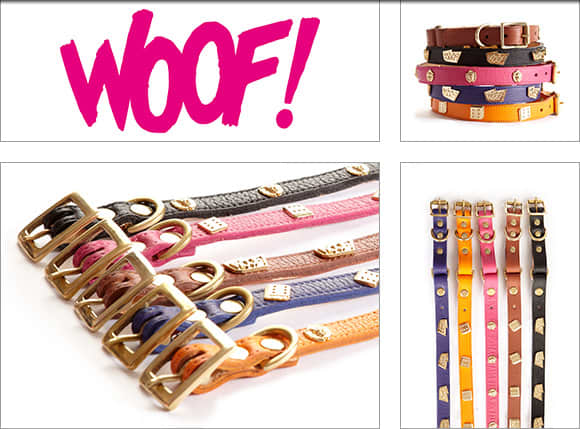 #2- JIMBOB ART PRIVATE VIEW & LUNCH! ''STEP UP TO THE PLATE''
What: James Ward, showcases his latest work
Where: Wolf & Badger, 32 Dover street
When: Friday the 27th September 7-9pm
Saturday the 28th-Sunday the 29th 11am-5pm
Why: James Ward (Jimbobart) showcases his latest work and launches his highly anticipated new Christmas product. Will feature brand new drawings of things on things from Jimbobart, continuing his whimsical exploration of human emotions and characteristics – with the help of some animals. Jimbobart will be joined by illustrator and studio-mate Zack McLaughlin, who will be showing his latest 3D work, created from wood, paper and the desire to bring his children's book illustrations to life.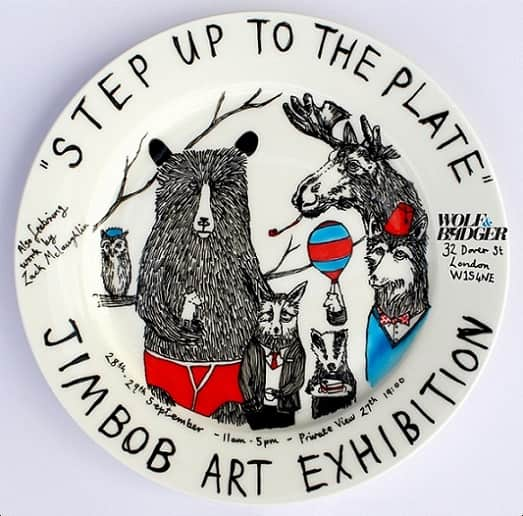 #3- Trunk show
What: Sinéad Doyle Trunk Show
Where: Wolf & Badger, 32 Dover street
When: Saturday 28th September
Why: Sinéad will be on hand personally to go through her Autumn/ Winter 2013 designer collection on Saturday. She'll also be giving fashion fans a sneak peek at her new Spring/ Summer 2014 collection, with discounts available on pre-ordered pieces.We hope to see you there!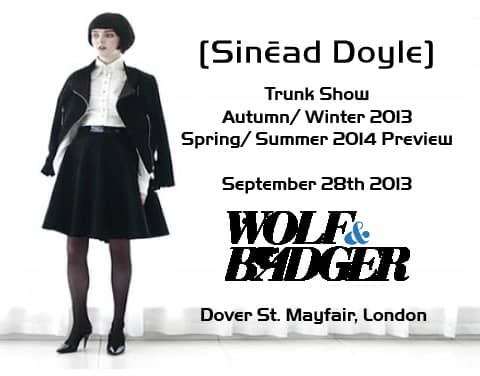 #4- DRINKS & FOOD
What: SHRIMPY'S bar-restaurant
Where: The King's Cross filling station, Goods way N1C 4UR
When: Saturday - Sunday 12-3pm
Why:The last weekend of September means bidding adieu to our outdoor hacienda - The Shrimpy's Outside Grill and Bar.Nab a seat canal side and start your Sunday with some pineapple and coconut frozen margaritas, prosecco on tap, or for the traditionalists,beer.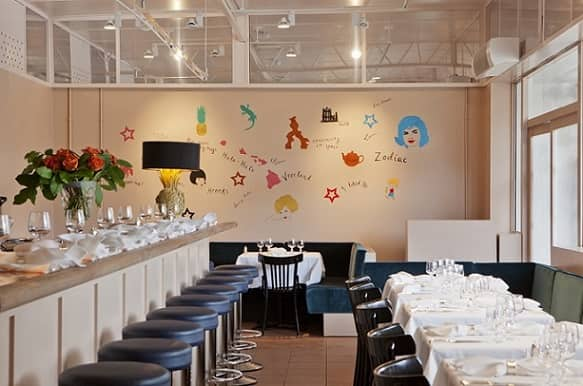 #5- Serpentine Sackler Gallery
What: Serpentine Sackler Gallery
Where: West Carriage Drive,Kensington Gardens W2 2AR
When: Saturday 28th September 10am-6pm
Why: The Serpentine opens its second venue with a bang, in a refurbished, Grade II-listed, former gunpowder depot. The new gallery, a stone's throw away from its main space, has an extension designed by architect Zaha Hadid – a spiky tent-like structure that will house a restaurant.