With Royal Ascot well under way, showcasing an array of eye-catching and detailed millinery creations on the heads of its female attendees, I welcomed the opportunity to attend the trunk show of the millinery brand Bailey Tomlin at Wolf & Badger in Notting Hill. With more than 30 years experience in the industry, milliner Bridget Bailey was a wonderful host and certainly made me re-think my aversion to headpieces. Taking tips and suggestions from Bridget, I quickly learned that one simply must not be afraid to try on, and that there wasn't much not to like about Bailey Tomlin.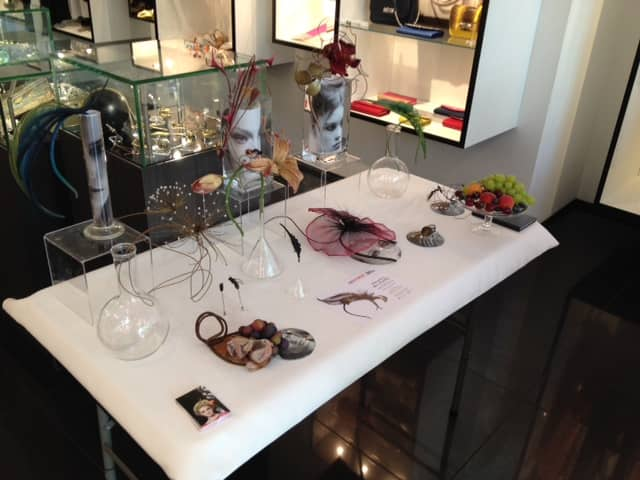 Bailey Tomlin has been showcasing in Wolf & Badger in Notting Hill since May this year, the collections are a mix of conceptual headpieces and jewellery, each piece is unique and simply a work of art. The Bailey Tomlin collections all focus on conceptualising nature and the wilderness of flowers, fruit and vegetables to tell their own story by creating visually enticing and original headpieces and jewellery. Be it a juicy slice of Pomegranate, created from dyed millinery straw with each seed beautifully represented by a scattering of Swarovski crystals on top of a headband. The floral headpieces feature a sprawling Lily and my personal favourite - the sculpted Poppy headpiece.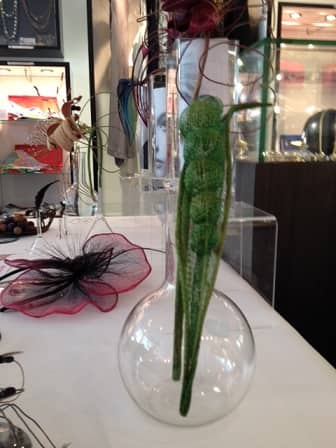 Looking closely at the sculpted 3D detail of many of Bridget's designs, it must take some time to perfect the intricate work of each piece. 'Around a week' I'm told to my surprise, 'well a week, really once I've thought through the design and then making it takes around two to three days.' It is clear that Bridget takes the conceptual nature of Bailey Tomlin seriously, "it might not be as commercial but I do like the idea of each piece being original, and I think this is how the client feels.'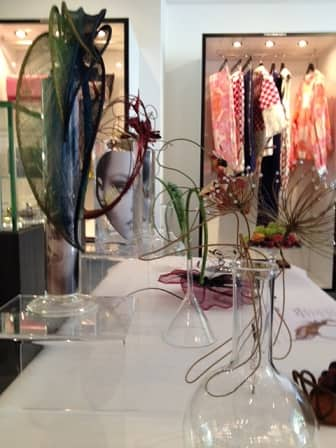 For me this sums up Bailey Tomlin as the intricate detail and conceptual nature of Bridget's designs is what really sets Bailey Tomlin apart from her contemporaries. I look forward to seeing the darker creations that Bridget had discussed as being part of her next collection, and for more Bailey Tomlin pieces to become a feature on the social calendar, alas Ascot is taking bookings for 2015.