What: Summer Street party
Where: Westbourne Grove, Notting Hill
When: Saturday 22nd June, 12- 5 pm
Why: A great shopping opportunity where you will find special offers in lots of your favourite stores alongside refreshments. There will also be live music, street stalls, face painting: a lively weekend just for you!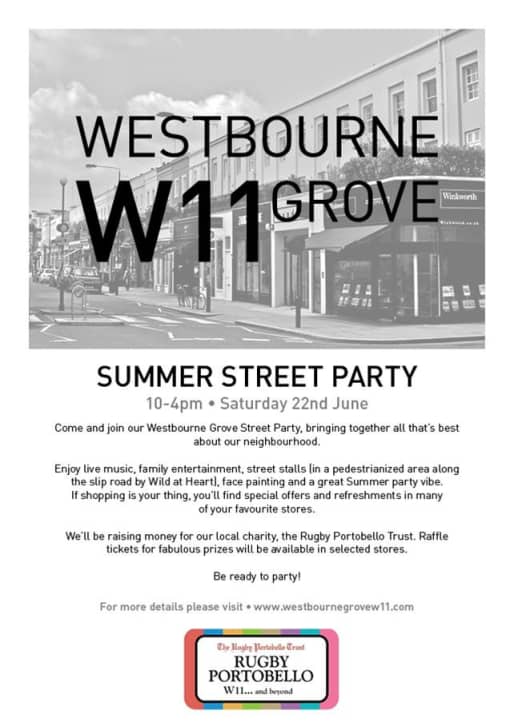 #2- Let's "Trunk"
What: Adriana Voloshchuk Trunk Show
Where: Wolf & Badger, Notting Hill
When: Saturday 22nd June, 12- 5 pm
Why: In the effervescent atmosphere of the neighbourhood street party, find yourself an elegant but also comfortable piece of clothing. With 20% off on the current Adriana Voloshchuk collection and one off stock purchases on the day, refresh yourself with a summer cocktail offered by Wolf & Badger!

#3- Swedish hide-out
What: Rekorderlig Midsummer House, pop up
Where: Victoria Park, Grove Rd, Bow, London E9 7DE
When: 21st June - 5th July
Why: As the longest day of the year is today, a special pop up by Rekorderlig to celebrate Swedish midsummer in the heart of East London is going on. Enjoy the beautiful view of the lake, taste the delicious Rekorderlig Swedish cider and the Summer Cocktail Collection and savour the Swedish-style hot dogs made by native chefs. A limited number of tickets are now available so don't miss out: click here. A promise of sunshine.

#4- Colour Crave
What: Abo London Trunk Show
Where: Wolf & Badger, Dover Street
When: Saturday 22nd June, 12- 6 pm
Why: Exceptional offers, up to 60 % off on the beautiful limited-edition Abo London scarfs in silk (eco-friendly, made in...England!). Softness and vibrant colours guaranteed! So, come and do some ethical shopping whilst drinking a glass of champagne.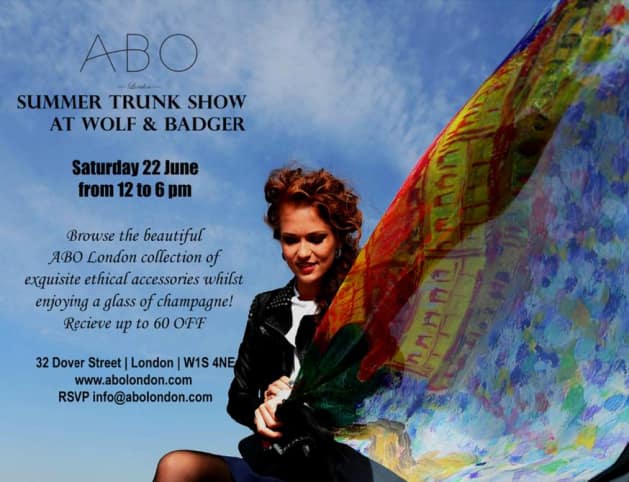 What: Kris Tate workshop, Ohh Deer Pop-up
Where: The Gallery, Dover Street
When: Sunday 23rd June, 12- 2 pm
Why: Alongside the purchase of fun goodies (homeware, canvases and stationery), join along for the illustrator Kris Tate's arty workshop presented at the Ohh Deer pop up shop (partnered up with Wolf & Badger from the 21st June- 4th July 2013) to learn her special techniques of collage she uses for her creations. You will be plunged for 2 hours in her design-happy world of geometrical shapes, colours, and animals, which are her main source of inspiration. You will also be rewarded by the display of your masterpieces on Ohh Deer's website!