We have been bursting at the seams trying not to reveal the winner of our Big Egg Hunt challenge but today we are finally able to make the official announcement!
With an overwhelming 396 votes, we are proud to say that Isharya are the deserving winners and will be bringing to life their design on the Wolf & Badger egg. We are extremely happy to have the opportunity to collaborate with Isharya on this project and can't wait to see the final result displayed in London at the end of February 2012.
Isharya are an Indian and American based jewellery brand but are no stranger to the UK with the designers, Gauri and Radhika Tandon, both having time spent studying in London. The egg has now been shipped half way across the world to Mumbai in order to be decorated by the designers. Once they have finished decorating the egg, it will be shipped back to London in time for the event! Having done more travelling than some of us here at Wolf & Badger, we're wondering if any of the other eggs have gone on such an incredible journey.
On top of this, Isharya have been given the opportunity to decorate one out of just 15 hanging eggs rather than the standard egg on a plinth, making this a very special egg indeed!
Here is a sneak peek at what the egg will look like. We hope you are as excited as we are to see the final design!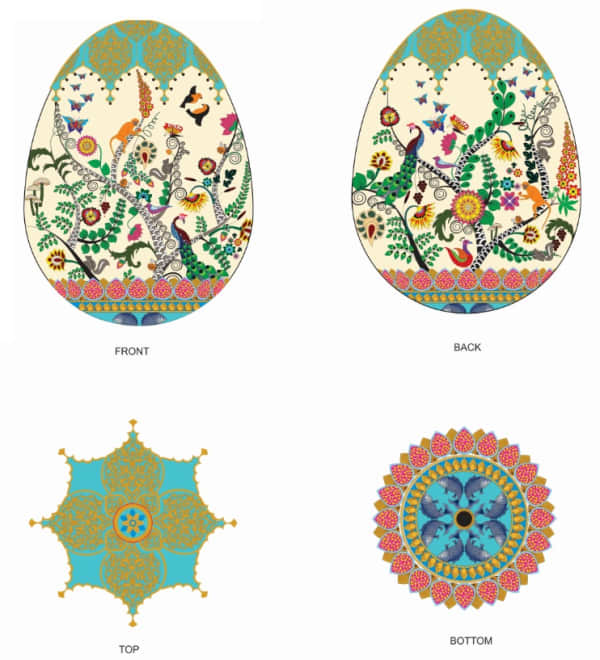 We want to say thank you to all of the designers who sent in their ideas. We received some amazing designs and would not have been able to choose a winner on our own!
Wolf & Badger x