The arrival of fresh new designers to our boutique is always a cause for celebration, and given the time of year we had the perfect excuse to get up to some halloween mischief! For one night only, the store was decorated with hand-carved pumpkins, spooky spiders and cobwebs: the perfect backdrop for all our guests to showcase their amazing costumes.
Winners of the best outfits clearly are Louis Mariette and his models.

It was great to see everyone dressed to scare, sipping cocktails from
The Lonsdale
and tucking into creepy treats while admiring the latest pieces to feature in the boutique.
Once
Rowdy Superst*r
had got everybody in a dancing mood with retro classics, the more hardcore wolves and badgers headed into the night to The Lonsdale to carry on partying.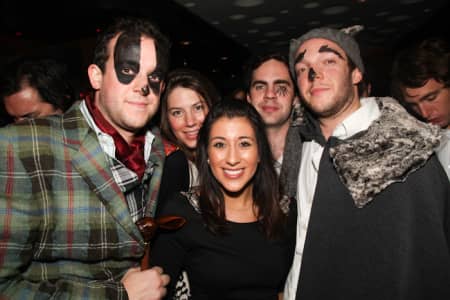 We think it's safe to say that a good time was had by everyone, and if you can't wait for our next party make sure you come and drop in on us in the meantime.
PS: more pictures can be found as always on flickr.