The lovely freelance writer/stylist/creative director/artist Lily Silverton created the cute window display we've got in our Dover Street store.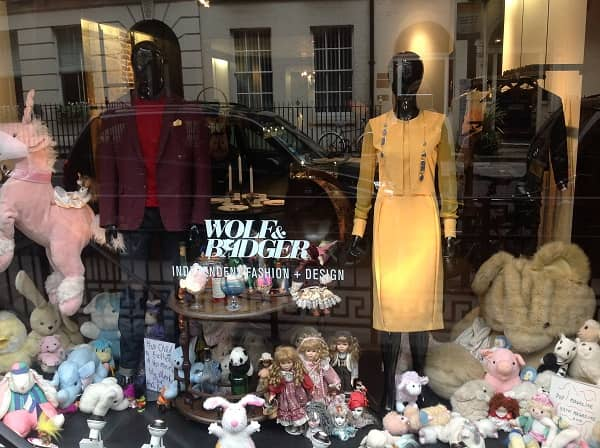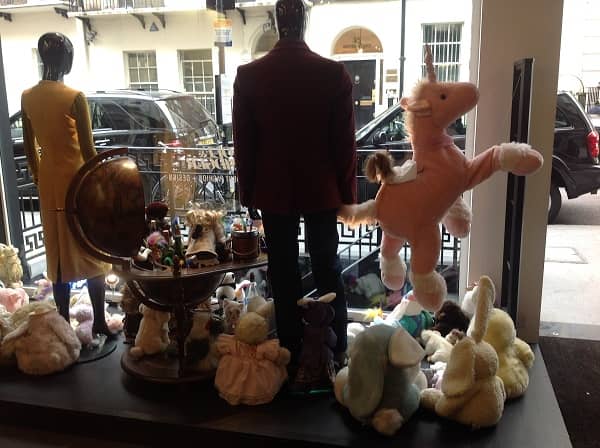 Lily says "The installation is called 'The Child is Father of the Man' which is a quote from Wordsworth's Intimations of Immortality. I find childhood toys and our responses to them fascinating; the pure joy and excitement they once induced; the emotional bonds we formed with some and not others; our inability to dissociate toys from memories and vice-versa. As children we form strong, emotional relationships with our toys - does this phenomena occur with any inanimate objects as adults? We grow up and we stop playing with toys, we start playing with clothes and alcohol, ourselves and other people. We don't stop playing, we just adjust how we play. Did how I once played, and what I once played with, shape and mould who I am and what I like today?
My grandmother is my favourite person in the world. I created the window using her wonderful collection of cuddly toys, and under her somewhat discerning eye. She is 90 and her name is Dolly, which is quite fitting I suppose. She has always had some stuffed toys in the house, but when my grandfather died she got a bit obsessed and now they fill half the house. It runs in the family, a love of toys: my parents house is full of dolls and trinkets, and I still have my childhood dollhouse and a somewhat unhealthy obsession with unicorns.
My younger self raised me., she is my elder."
As you can see her grandmother's teddy collection is pretty impressive!