We think it is always super interesting to get a behind-the-scenes look at how the designers in our boutique create their beautiful products and that's why we are excited to share this rare glimpse into how Calypso Crystal create their iphone cases!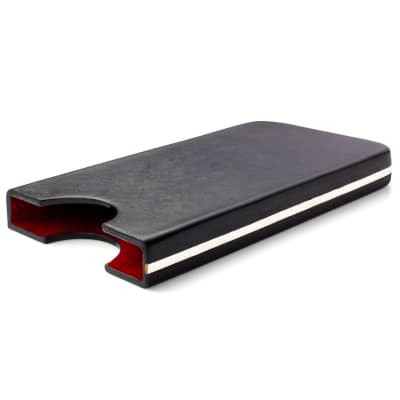 Calypso Crystal is a Slovenian brand who specialise is creating innovative, cutting edge accessories for iphones and other devices that are practical for everyday use. They use high quality, luxury materials for designs, such as crystal glass, premium leather, titanium and even their own specially designed micro-fabric, meaning that their products are completely unique and very stylish. All materials are carefully select and only the best possible materials are used to combine design and function. Everything is produced locally. No overseas mass production - only the best team of skilled craftsmen.
If you want to check out the Calypso Case or the Crystal Dock, you can find them in our Notting Hill boutique!
Photos courtesy of Calypsocrystal.com.

It all starts by picking the right leather, which is then stretched to perfection, leaving not a single wrinkle. This step makes it so you can feel the smoothness on your fingertips! The leather alone goes through many processes before it is finished, meaning the final piece is flawless.

The Calypso ring is made by hand by a specialist craftsman, using extreme precision, and takes hours to create. Stretching the leather into the titanium frame is a highly demanding job, as they need to get the frame perfectly placed in order to cover the stitching.
The pure silver Calypso ring is the final stage of the process and is placed in just the right position by the craftsman.
I hope you enjoyed this little making of!
Let us know if you'd like to see more posts like this in the future!
x Wolf & Badger