Sia Dimitriadi has always been a strong favourite among wedding guests. What would be more appropriate for such a romantic occasion as a wedding than soft chiffon, ruffles and pale peach and rose tones?
Olivia, one of our customers, loved Sia's creations so much that she went a step further and asked her to create a bespoke dress for her wedding!
We are very excited to share the truly beautiful result with you.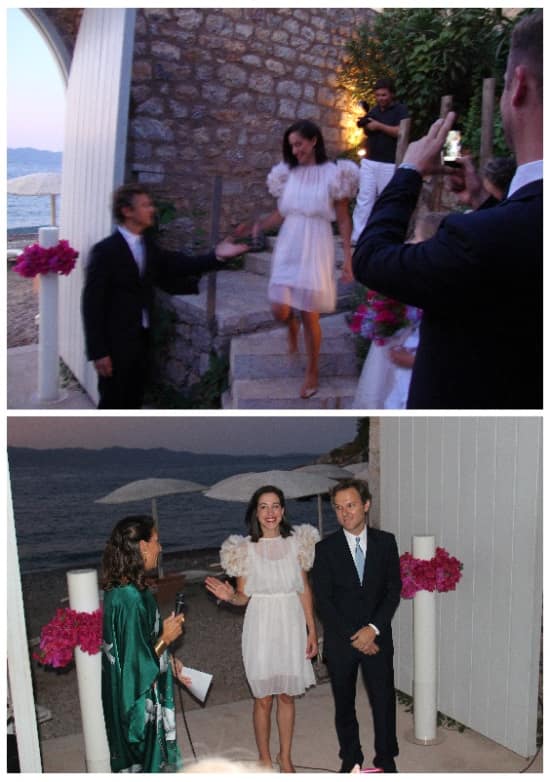 Olivia got married in Hydra, Greece and we think it is a nice touch that she is dressed in a creation by a Cypriot designer.
Thank you so much for sharing the images with us Olivia.
Congratulations and very best wishes from the Wolf & Badger team!
x