Here at Wolf & Badger we have hundreds of different scarves on offer ranging from the classic knitted, to the scarf that started off as an oil painting.  If you haven't already got one, it may be time to consider investing in a luxury scarf.  The options of ways to wear one are endless, which is perfect if you are someone who likes to calculate the 'cost-per-wear' ratio on a recent purchase. We roped in the lovely Robyn from our Mayfair store to show us just a few ways of styling a scarf.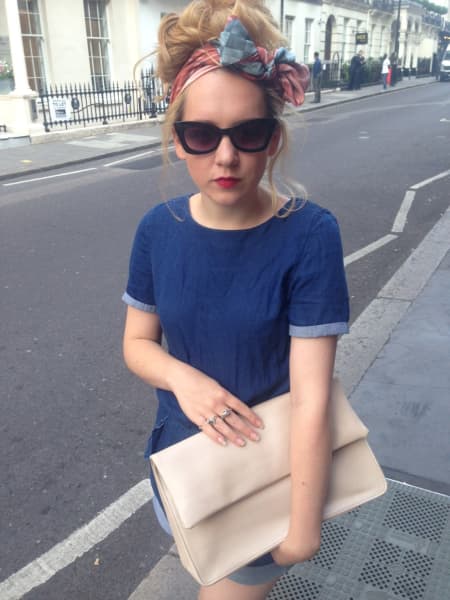 Headscarf: If you're after a slightly retro inspired outfit, then wearing a headscarf is perfect. Whether you're strolling around the streets of east London or having after work drinks in a cocktail bar, the headscarf is a timeless accessory, and perfect for those days when your hair just won't behave.
Scarf: Danielle Rattray
Clutch: Lukas Gschwandtner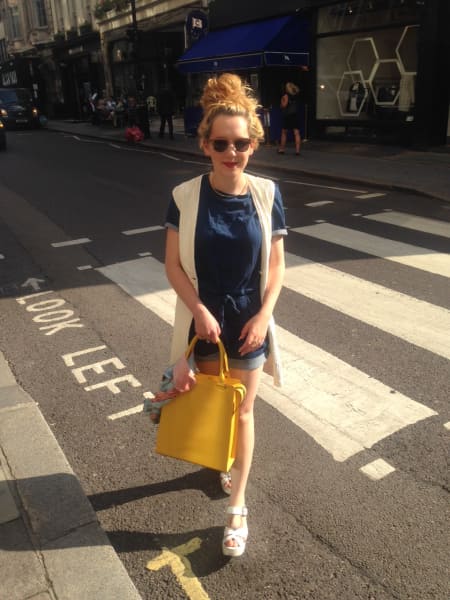 On your bag: In Chanel's recent supermarket extravaganza we saw scarves tied around the handles of shopping baskets. To achieve this look with out actually carrying a shopping basket, try tying it around your bag. With a statement scarf such as this one by Danielle Rattray, there's simply no reason to keep this wearable piece of art hidden away until winter.
Scarf: Danielle Rattray
Necklace: Bam-B
Leather dress (worn open): Delada
Bag: Wendee Ou
Sunglasses: Finlay & Co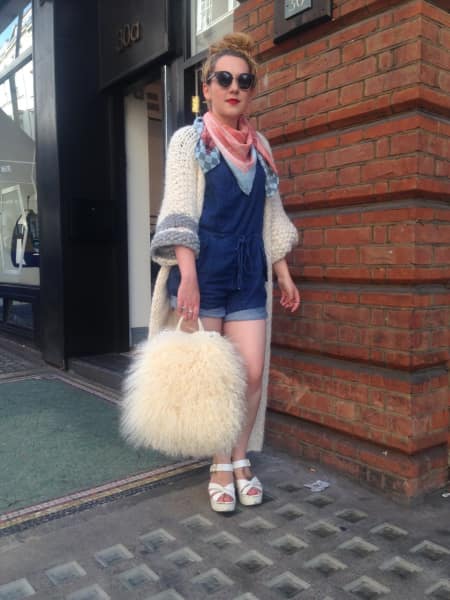 Around your neck: Wearing a scarf…around your neck…who'd have thought! Although obvious, there's no denying the allure of wearing a silk scarf in the most traditional way.  Simply throw it on for an easy, effortless look and experiment with the many different ways of knotting it around your neck.
Cardigan: Claire Andrew
Bag: Ruxx
Scarf: Danielle Rattray
Sunglasses: Finlay & Co