It started with Rihanna and pretty soon Cara Delevingne had given it her expert seal of approval. Now, all of a sudden streetwear has cemented itself as the cool girl's off-duty uniform. With Alexander Wang's streetwear heavy collaboration with high street favourite H&M due to cause a stir in November, and Moschino's logo heavy crop tops reigning supreme at the top of many a celeb's fashion hit list, the streetwear trend shows no sign of waning. With this in mind we wanted to show you how you can style streetwear in the real world, without the celebrity stylist and with some help from the designers at Wolf & Badger.
Streetwear needn't just mean logo emblazoned leggings and cropped tops. By taking the relaxed aesthetic and combining it with simple lines and urban colours and prints, it's easy to take streetwear off of the catwalk, out of the celebrity mainstay and into the realms of everyday life. Jena Theo's tattoo prints, muted shades and loose fits convey the streetwear aesthetic perfectly. The Tattoo Brush Shift Dress and Two Layered Silk Dress have clean lines with the harder edge of grey toned snake and skull tattoo prints. Luxe fabrics, such as organza and silk in this case, retain the luxury element just enough to counteract the cool grunge.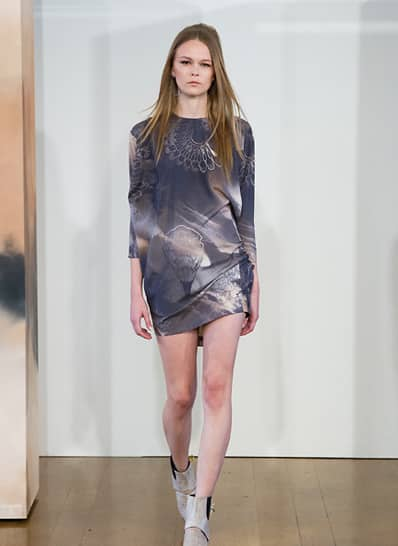 Delada's perforated leather trousers are perfect for anyone who prefers cool separates. The relaxed fit is surprisingly flattering and so comfortable that you will be reluctant to take them off. Pair with slick pool slides or heeled sandals while the weather holds up, before changing to a heeled boot or Adidas Stan Smith's to take the look into autumn/winter.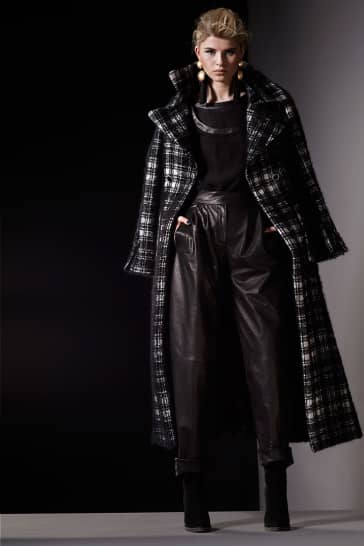 Trainers have experienced a huge revival in the fashion world, with editors rocking them in their droves at LFW. While they're unrivalled in terms of comfort, they can take streetwear beyond stylish and into the realms of downright plain sportswear if not done properly. A + EM London's Slice Boots elevate streetwear to a smarter level; the silver zip detail is modern and clean, and the heel is just the right height to be flattering on the leg without being too dressy.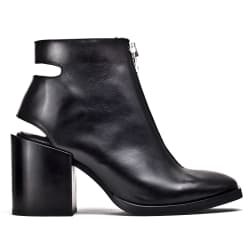 Just as trainers have experienced a reinvention, so too have backpacks. Blue Hour's boxy, structured versions complement streetwear perfectly. The simple, clean lines of the Hexagon, Pentagon, Triangle and Pyramid bags are juxtaposed with smooth black leather and luxe python effect details. Streetwear needn't be scary or a trend limited to the fashion elite. By combining luxe fabrics with simple shapes and a monochrome palette, the looks can work for everyday and everybody.