With winter just around the corner, it's time to start thinking about the latest trends and styles to invest in for the new season. From statement coats that will stand the test of time, to the finer details like a hint of crushed velvet or a splash of metal; here's what you need to know for Autumn / Winter '16.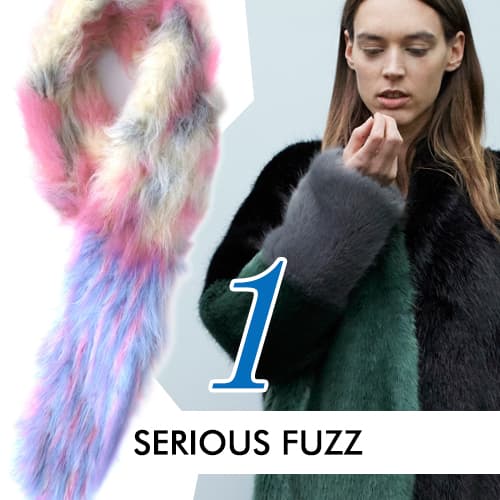 Multi-coloured faux fur is the only type of fur to be seen with, so make sure it's decadent and over the top. During the cold winter months your outerwear is pretty much all anyone sees, so remember that more is more and add some serious fuzz by D.EFECT or SUPERSWEET x Moumi to your wardrobe.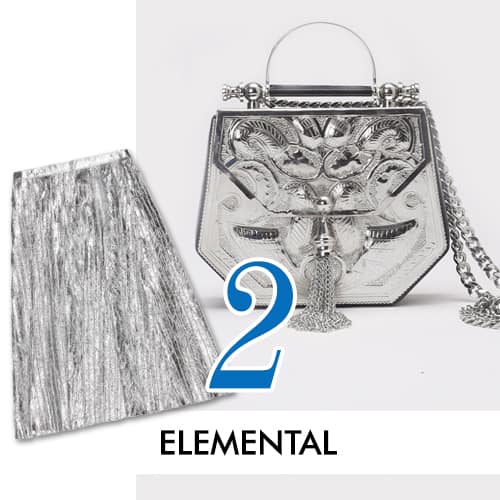 We have an inkling that the metallic trend is set to take over the world. We've seen it on everything from pleated skirts, and iridescent shoes, to magpie attracting accessories. This is a trend that's set to get even bigger for Autumn / Winter '16, so join the metallic parade with the Okhtein bag that looks as though it's been dipped in liquid silver, or the crushed foil effect of the Veil London skirt.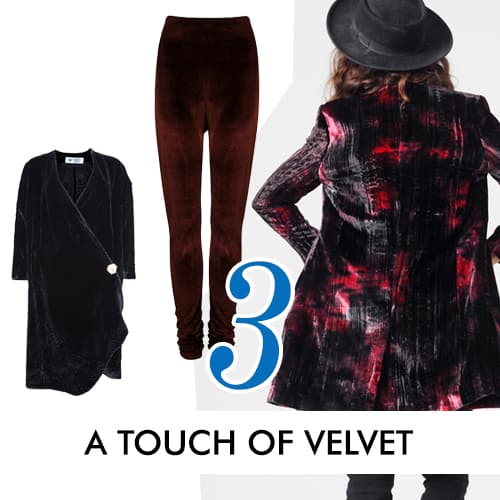 The most notable fabric of the season is the oh-so-strokable velvet, which ruled the runways last fashion week. Whether it's crushed or coloured, this is one luxurious texture that will be making its way into your wardrobe for autumn. The Bee's Sneeze have been leading the way with this trend for a few seasons now with their vintage inspired collection, made from fabric that has been hand-selected from deadstock in Belgian warehouses.
The idea behind the Rachel Balfour Jewellery 'animal collection' is one story we can really get behind. The pieces were created with Rachel's daughters in mind and the strong messages she wanted to pass onto them; such as The Unicorn: Believe in you and The Orca Whale: Always by your side. 
Ten percent of all profits also go to Rosa, the UK fund for women and girls, so you can also feel good whilst shopping.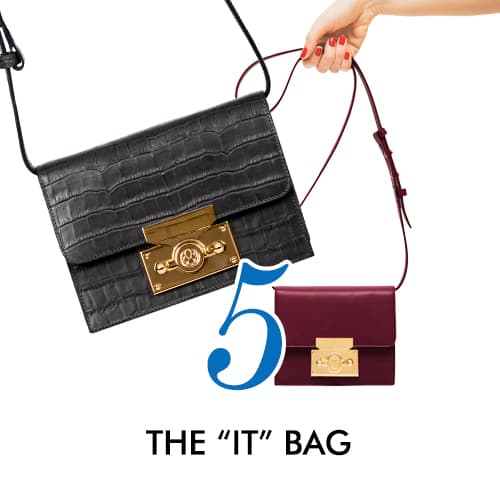 Aren't these bags a treat for the eyes? Yes, there's always a new 'it' bag doing the rounds, but sometimes a new brand comes our way that we can't help but stop and take notice of. With clean simple lines, beautifully soft leather, and autumn's all important burgundy colour palette, these bags will look as good displayed on a shelf in your living room as they do draped across your body.
Think sailor chic and channel your inner Popeye, because nautical fashion is here. At Prada we saw white corsets paired with sailor hats, finished off with anchor-accented jewellery. Give a subtle nod to the trend with navy outerwear by Boo Pala, this is a trend that we are bound to see a lot more of.